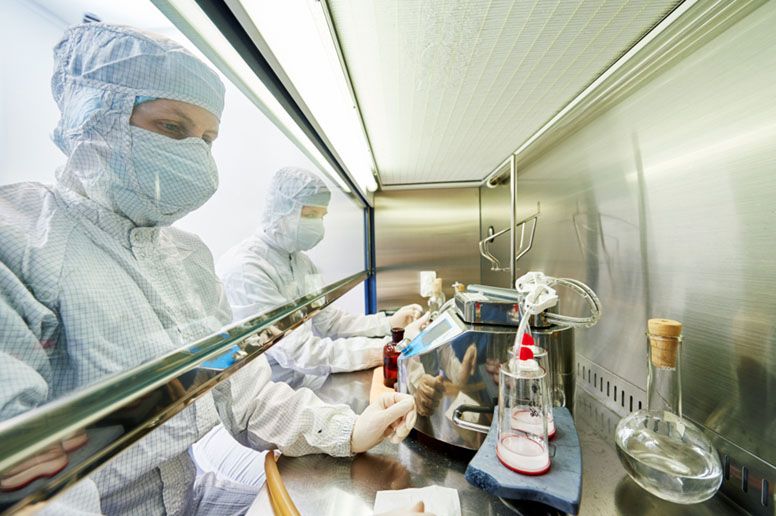 Why Choose a Pharmaceutical Career?
Are you considering a mid-career change? Is your current industry struggling? Are you living with the constant fear of redundancy?
Unfortunately, it's a pretty common situation these days. If you've found yourself out of a job or are looking to make a change to an industry that offers more stability, the pharmaceutical and medical device industries are definitely worth serious consideration.
The bonus is, if you have a technical background, you may be much closer than you think to being an ideal candidate. Reskilling into pharma or medical devices gives you a way to utilise all your experience in a productive way, enhancing your career prospects.
But why exactly would you consider working within the pharmaceutical industry rather than other technical-focused options? Here are five excellent reasons…
1. The Industries are Growing
It may seem like a simple conclusion but the world has always – and will always – need medicines and medical devices that are made in a safe, cost effective and time efficient way. As the world faces increasing life expectancies and a growing elderly population, that need has never been greater. This translates to the pharmaceutical and medical device industries being a sector full of opportunity, relative stability and strong long-term viability.
More importantly, that translates to jobs. In Ireland, for example, in late 2015, there were approximately 3,100 open pharma and medical device positions. It does seem, however, that in many cases, the pool of available skilled talent is struggling to fill this demand. The UK's Association of the British Pharmaceutical Industry (ABPI) released a report in November 2015 outlining the skills gap in the UK biopharmaceutical industry which they describe as a "major skills shortage". In the US, engineers and technicians are both ranked highly as "jobs that employers have difficulty in filling" and, in fact, engineers and technicians have ranked in the top 10 jobs employers are having difficulty filling for the last 10 years. This combination of a growing industry and lack of skilled talent, make it an idea time to reskill.
2. They Supply Well Paying Jobs
The pharmaceutical and medical device industries look to hire skilled workers… and keep them. The pay offered is often more than manufacturing roles in other industries in the same locations, and packages often come with additional benefits.
For example, the Central Statistics Office in Ireland reports that people working in the industry earn approximately 30% more than Ireland's national average. US and UK average salaries for these industries are also encouraging. With a technical background, it's an attractive offer.
In addition, especially in larger companies, there are good opportunities for striking the work-life balance you are probably looking for. A quick look at the career section on their websites should show you their commitment to this – check out Pfizer, GSK and Johnson & Johnson, as a few examples. Companies like this can also offer good opportunities to progress your career and develop your skills – ongoing staff training is an important area.
3. They Don't Suffer From Cyclical ups and Downs
Even through the global financial downturn that negatively affected so many industries, the pharmaceutical and medical devices industries generally fared well and showed growth. It's important to remember that when we talk about the growth in these industries, it has been sustained over many years – this sector has performed well throughout many dips in other sectors.
You should also consider that these industries offer a career where the final product from your day's work goes directly to helping people. People all around the world have better lives because of drugs and medical devices.  Whatever you end up manufacturing, it is likely that it will directly improve the health and quality of life for people. There are very few industries which can offer their employees such a widespread positive impact from their daily work.
4. They Offer Rich Opportunities for Career Growth
Of course that's all well and good, but if you're looking to change industries, you want to know that it's a smart career move as well. It can be a daunting thought to give up on a career that you've invested many years progressing in. An important point to consider is that, with so many large companies operating within pharma and medical devices, there is great scope to progress in your new career if you want to.
If you look at these industries, you will quickly notice that they tend to be found in clusters, where many companies grow in a small geographic location. Ireland, Singapore and Puerto Rico are examples of this. Being near a cluster like one of those is great for someone looking to enter the sector – it means that once you are in and skilled, there are likely to be a number of companies close by that you can consider and apply to.
5. You can Leverage Your Previous Work Experience
For people that aren't very familiar with these industries, there can often be a misunderstanding about the skills needed. People sometimes assume they need an educational background in science or specific pharmaceutical experience to be considered. While people with these backgrounds are certainly welcomed, there are also a wide range of roles where a technical background and some additional skills can make you an extremely attractive candidate.
If you have worked in a technical role before, it's likely that you have a large number of transferable skills and that you are far closer to being qualified that you might think. With a science background, there are of course a large number of scientific roles but similarly, with an engineering, production, maintenance or manufacturing background, there are a wide range of roles that could be suitable with some basic additional input.
Check out some of the success stories from our previous graduates to give you a better idea of what success is possible from a variety of backgrounds.
So, if you have an educational background in science or engineering, a technical postgraduate qualification or you have previous technical work experience (particularly with experience in observing quality systems or using risk assessment tools) you are well on the way to being a suitable candidate.
Even if you thought that it's too late in your career to be a contender for the pharmaceutical industry, think again, it could be the best decision you ever make. Starting this is not like starting from scratch – it is using what you've spent so many years learning, and adapting it.
What you Should Do Now!
Check out this tool "Is a Pharma Career For Me?" to see how suitable you are for a career in pharma or medical device manufacturing based on your career and educational history.
You might like to check out our post 5 reasons you should re-skill for a more comprehensive look at what the industry offers as a re-skilling option.
And finally, you can Download the Ultimate Guide to Finding a Job in Pharma
FREE 30 Week Conversion Course
Our eBioPharmaChem 30 Week Conversion Course will help you get a start in the industry and is FREE for Unemployed people in Ireland who qualify under the Springboard Scheme.
If you would like more information, contact us for details.
Contact Us
Email: [email protected]
Or call Sinead: +353 (0)21 240 9013