Fundamentals of Pharmaceutical Manufacturing
Learn How to Manufacture Safe Medicines in a Regulated Environment.
Start your path to a well-paid career in Pharma Manufacturing

Learn how safe medicines are made using GMPs

10-week online course – No needless travel

Course Starts: April 12th
Fundamentals of Pharmaceutical Manufacturing
Learn How to Manufacture Safe Medicines in a Regulated Environment.
Learn How to Manufacture Safe Medicines in a Regulated Environment
How do you make the safe and effective medicines? What do NASA and the pharmaceutical industry have in common? Learn the answers and more in this module.
Learn How Medicine are Manufactured
Get a broad understanding of pharmaceutical manufacturing technologies, the rules that govern manufacturing and the guidelines on how these rules are applied.
Apply Good Manufacturing Practices
Learn how to apply the cGMPs (current Good Manufacturing Practices) to manufacture safe medicines and medical devices.
Visualise Catastrophe
Use risk management tools to make good decisions in real life manufacturing situations.
API's Vs BioPharmaceuticals
Understand the manufacture technologies for active pharmaceutical ingredients (API), biopharmaceuticals, and medical devices.
Build on this Initial Qualifications Further
Our Fundamentals of Pharmaceutical Manufacturing Course is the first step to getting a full BSc Degree and forms a potential pathway to join a rapidly expanding industry with huge job and career prospects.
Learn from Experts at Your Own Pace
The module is written and taught by our Lecturer – Dr. Brady – and you can complete it from the comfort of your own home in a 10-week period.
Learn How to Manufacture Safe Medicines in a Regulated Environment
Start your path to a well-paid career in Pharma Manufacturing

Learn how safe medicines are made using GMPs

10-week online course – No needless travel

Course Starts: April 12th
This Course is Right For You If;
You want to get a basic understand of how pharmaceutical manufacturing works and familiarise yourself with the specialize concepts and terminology involved.
You are looking for a stepping stone to our follow-on specialization in eValidation or eBioPharmaChem.
This course is probably not for you, if
You already have a background in manufacturing, food production, science or engineering.
What Does the Online Classroom Look Like?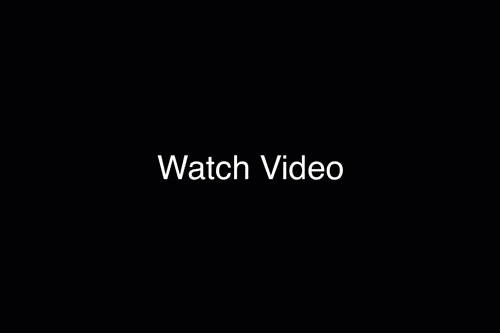 We use one centralized platform where you can log into your classroom. There you can get assignments, interact with faculty and peers, reply to message boards, and more.
Each week, you'll complete a series of videos, quizzes, interactive activities and projects through our online platform, available to access 24/7.
Online courses can start off great, but staying motivated can be a challenge. So, we check your progress weekly to keep you on track and we'll reach out to you by email or even by phone if you fall behind!
Because it's online, there are no long commutes, traffic jams or crowded trains to deal with on the way to class. Study at home after the kids have gone to bed.
Your working schedules are unpredictable so we offer flexible delivery. Slow down, speed up or pause the delivery of the course.
Hear From People Who've Taken This Course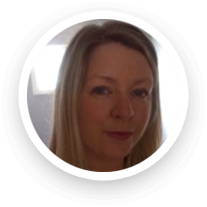 "I would highly recommend anyone in my situation who has been out of the industry for a period of time to do these courses. They have contributed to my new found confidence in my existing and new qualifications, my improved interview skills and my new job!"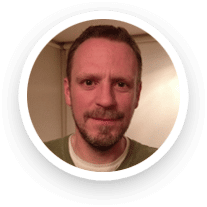 "Studying online gives you the time to do the course in your own time yet with assignment deadlines this made you disciplined to meet the deadlines set. I would have no hesitation in recommending these courses to anyone wishing to gain an education in the pharmaceutical sector."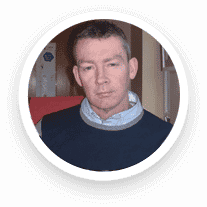 "The professionalism and passion of the lecturers comes across in the tutorials which gives the student confidence and encouragement to keep on top of the course. The course content material is concise and interesting. The timing of the release of the lessons is perfect, the student moves at a comfortable pace, one step at a time."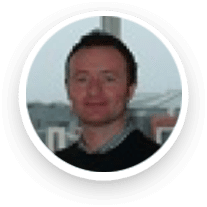 "The quality of the course content was excellent and very substantial and covered all aspects associated within the Pharmaceutical, Bio-Pharmaceutical and Medical Device industries. Information that I feel could and would be very much a requirement for the type of work I would be seeking, within such companies."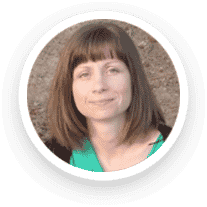 "This course would give you chance to continue to seek an employment and at the same time you can study to improve your chances at the job market."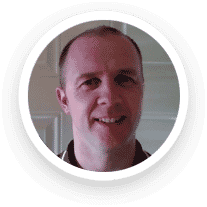 "This was fantastic opportunity for me to gain qualification in my own time. This would otherwise have been impossible due to cost and time due to child minding."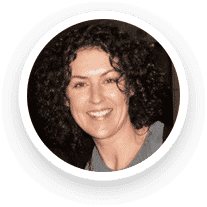 "It has been a great course to re-familiarise myself with the area after such a long time away. I is also brilliant that you can study in your own time & at home (so you don't have travel & child minding costs). I found the pace of the course good and really enjoyed it."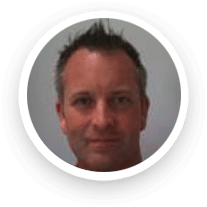 "I have really enjoyed the course. The course content was very detailed and way surpassed my expectation. While the course was challenging, the online support and access was exceptional. I am really looking forward to progressing to the follow-on/specialization course, "BioValidation" when it becomes available."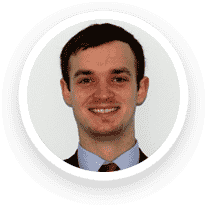 "The courses are detailed, easily accessible, great to add to your CV or to compliment other qualifications."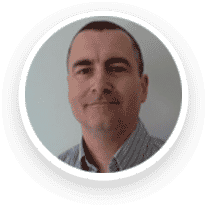 "Already told friends, and they are on the course. It is a good course to familiarize you with the Pharma Manufacturing Industry."
"I would recommend enrolling, the course is very interesting."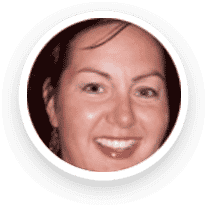 "Excellent course, well set out."
Dr. Joe Brady
Lecturer, Dublin Institute of Technology
Dr. Joe Brady is an assistant lecturer with the Dublin Institute of Technology (DIT), in the School of Chemical and Pharmaceutical Sciences. Joe is a certified trainer and highly experienced in competency-based training. He designs and prepares educational modules and full academic courses ranging from MSc, MEngSc. BSc, to Certificate level, for a range of academic institution.
He is also a supervisor for MSc/MEngSc and Ph.D. theses. Joe has over seventeen years project experience in the pharmaceutical, biopharmaceutical, and medical device industries in Ireland, Singapore, China, The Netherlands, France and the USA.
Your 10-Week Class Schedule
Your Class Director will check your study logs and only will release subsequent week's materials to you if you have been logging in for more than 10 hours per week.
And he or she will proactively follow up with you to keep you on track.
Week 1 – Manufacturing Safe Medicines
Finished Medicinal Products

Introduction to Quality Risk Management (QRM)

Risk Management Tools – Fault Tree Analysis (FTA)

Clinical Trials

Focus on Patient Safety and Product Quality

Process Validation
Week 2 – GMP's and Quality Management Systems
ISPE Baseline Guide 5 – Commissioning & Qualification Practices

Risk Management Tools – Cause and Effect Diagram

ISO 9001:2008 'Quality Management Systems – Requirements'

Good Engineering Practices (GEP)

ASTM E 2500– 07 Standard Guide for Specification, Design, and Verification of Equipment
Week 3 – Good Automated Manufacturing Practices (GAMP)
GAMP5 – Software Categories & Scalable Validation Deliverables

GAMP5 – Operation Activities

Risk Management Tools – Failure Mode, Effects (and Criticality) Analysis (FMEA / FMEAC)

GAMP5 – Risk-Based Decision Making

Product Quality and Current Good Manufacturing Practices (cGMP)
Week 4 – API Manufacturing Technologies
Chemical Reactions

Separation Technologies

Batch Organic Chemical Synthesis

Risk Management Tools – Preliminary Hazard Analysis (PHA)

Multi-Stage Sequence API Synthesis

Regulatory guidelines for synthetic API Manufacturing

Relationship Between BPC and API
Week 5 – Biopharmaceutical Manufacturing Technologies
Biopharmaceuticals Manufacturing, Upstream, Fermentation

Cellular Protein Synthesis

Risk Management Tools – Hazard Operability Analysis (HAZOP) –TC

Biopharmaceuticals Manufacturing – Downstream Processing – Column Chromatography

Biopharmaceuticals Manufacturing: Special Considerations
Week 6 – Cleaning Validation
Engineering Aspects of Cleaning, and Cleaning Equipment

Chemistry Aspects of Cleaning

Risk Management Tools – Event Tree Analysis (ETA)

Cleaning Validation

ISO-9001 'Continual Improvement' & ICH Q10 Pharmaceutical Quality System
Week 7 – Medical Devices and Sterile Manufacturing
Tablet Manufacturing

Vial Filling & Freeze Drying

FDA Medical Device Rules

Risk Management Tools – Hazard Analysis and Critical Control Points (HACCP)

Medical Devices – EU Classification

Aseptic & Sterile Manufacturing

Medical Device Regulations and Guidelines
Week 8 – PQ OQ IQ
PQ, OQ IQ

Documenting the Quality Risk Management Process

Product Realization & Pharmaceutical Development
Complete an End of Module Assignment
Write a paper on "Why cGMPs are required for the manufacture of a life sciences product".