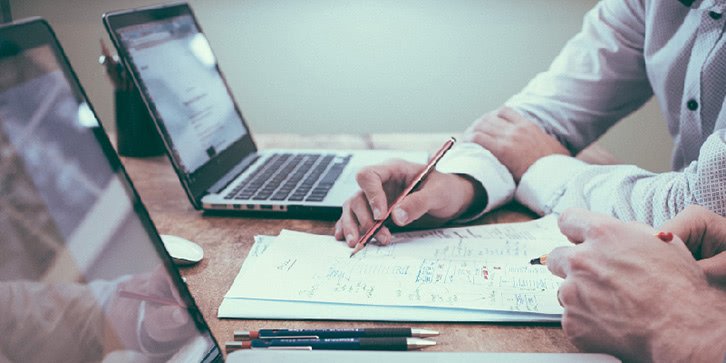 Computer System Validation (CSV) is a process used to ensure (and document) that a computer-based system will produce information or data that meets a set of predefined requirements. If a system meets these requirements, it can be assumed that it is consistently performing in the way it was intended.
The CSV process is necessary when replacing paper records with electronic systems within highly regulated environments that directly impact public health and safety, such as pharmaceutical and medical device manufacturing. Its use makes sure that the system is completely transparent, robust, and tamper proof.
These industries use computer systems to operate and record a range of manufacturing processes so it's critical that they can be relied upon to produce data consistently and store electronic data in a safe and secure way.
Computer System Validation Course
Go rapidly from total beginner to an advanced level CSV expert.
Check out our 10 week Computer System Validation course
SALARY RANGE of US$35,000 – 80,000 based on US job data.
Take this course and start learning how to apply CSV to your projects immediately. Build on your industry experience and transform yourself into a highly specialized CSV professional.
Why Do We Need Computer System Validation?
Regulated industries, such as pharmaceutical manufacturing, have to adopt many compliance procedures to make sure their final product is safe for distribution or sale. CSV is one of those compliance requirements and is part of the Quality Management System within pharmaceutical manufacturing.
So what exactly does CSV deliver to these industries?
Accuracy – when test outcomes are routinely checked against predetermined expected results, the accuracy of computer systems within the manufacturing process can be relied upon
Security – CSV processes make clear when entries to the system have been altered
Reliability – the process ensures that system outputs can be relied upon throughout the lifecycle
Consistency – it also ensures that the system output is consistent across its lifecycle
Optimisation – following the process also means that computer systems can be more easily optimized. Optimisation is a key feature of an effective and efficient manufacturing site.
CSV is applied to all computer-based systems used at any point in the manufacturing process. Examples might include information databases, automated equipment and control systems.
CSV principles are followed when dealing with any part of the computer system including software, hardware, operation etc.
Computer System Validation Documentation
The documentation associated with CSV is extremely detailed. Someone reading through it should be able to repeat the steps involved simply by following the document. The language used must be clear and concise.
Before any computer system is used, documents will outline specifics such as:
Defining the purpose of the computer system in question
The features it needs
The hardware it needs
When it will be used
The requirements that it is expected to meet
The specifications defined here will then be used throughout the CSV process – this continues throughout the life of the computer system.
Standard Operating Procedures (SOPs) are a key part of CSV documentation. They outline how the computer system should be used. Any staff that use a particular system will be thoroughly trained on the relevant SOPs to ensure they are using the system correctly, in the way it was intended.
In addition to this, the system will continue to be tested throughout its lifecycle. Rigorous routine testing will be used to show that the system continues to meet the predefined requirements that were laid out in the design phase.
All CSV documentation can be called for review and audit at any point of the system lifecycle. It would be expected that the documentation meet appropriate standards at all points.
Even after a company has stopped using a particular computer system, the documentation showing that it was correctly validated while in use, is kept.
The Process of Computer System Validation
There are many stages to the Computer System Validation process. In pharmaceutical manufacturing, systems will typically be developed following the Good Automated Manufacturing Practice V-Model (GAMP®5).
As an industry standard, following GAMP®5 meets requirements of the industry regulators, which is essential in the manufacture of medicines. The Food and Drug Administration (FDA) regulation is covered under FDA 21 CFR 11. In Europe, the regulation is known as Annex 11.
Using the V-Model also ensures that every step of the system has a verification phase. This means that the quality of the system is checked at every stage, i.e. throughout the entire process rather than just one single quality check of the final system output.
Without getting too technical, stages of the CSV process include:
Mapping out a User Requirement – what does the system need to be able to do
Writing a Validation Master Plan – a detailed plan of what steps are to be taken to ensure the system has been validated. This will include writing of validation SOPs so as to ensure that the specifications match the user requirements for the system
Writing a Test Plan – including what tests will be carried out, who has responsibility for them and what the expected results/outcome should be
Test cases – including installation, operational and performance qualification (IQ/OQ/PQ) which verify that the system meets various specifications and operates as intended so it is fit-for-purpose
The overall aim is to ensure that a computer system has been designed, implemented and functions in line with outcomes that are defined at the beginning of the system lifecycle. These outcomes match directly against the identified user requirements.
If this is the case, the system should continue to produce results in a consistent and reliable way.
Check out this video from INTERPHEX 2015 for a great introductory conversation about CSV and how it's implemented within the pharma industry:
The Growth of Computer System Validation Opportunities
As manufacturing processes become increasingly automated, the need for CSV professionals is growing. This trend is only expected to continue.
There is also an acute shortage of trained CSV professionals in certain geographic areas, including Ireland. For this reason salaries for these roles are extremely attractive.
If you have the relevant skills, as well as the experience of pharmaceutical or medical device manufacturing, you might be closer than you think to being a great candidate for CSV roles within pharmaceutical companies.
Next Steps
If you have work experience in areas such as;
You have worked in a GMP Regulated Pharmaceutical or Medical Device manufacturing environment

OR
Validation Engineer or Specialist
Senior Validation Manager
Automation Engineer
Control/Instrumentation Engineer
Process Engineer or Project Engineer
Quality Assurance or Quality Control Specialist
Maintenance Engineer or Technician
OR
Laboratory Technician
Biochemist
Microbiologist
OR
Front/Backend Development or Enterprise Software.
Check out our Online 10-Week Computer Systems Validation Course and go rapidly from total beginner to an advanced level CSV expert. This program will teach you how to apply CSV to your projects immediately and turn your work experience into an Advanced Certification.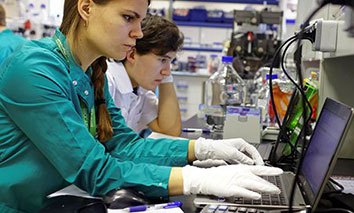 Go Rapidly From Total Beginner to Advanced Level CSV Expert

Turn Your Work Experience into an Advanced Certification

Part-time, Online. No Needless Travel