Table of 200 Pharmaceutical and Medical Device Factories in Ireland Organised by County
Check out the following infographic:
Over 65,000 people are directly employed by Pharmaceutical and Medical Device Manufacturing Companies in Ireland across 200 factories. Many thousands more are employed indirectly.
And the factory table below which lists:
The location of 200 factories organised by county
The numbers of employees in each factory
What product is manufactured there
The location of over 5,500 new jobs that are going to be added by 2023 broken down by county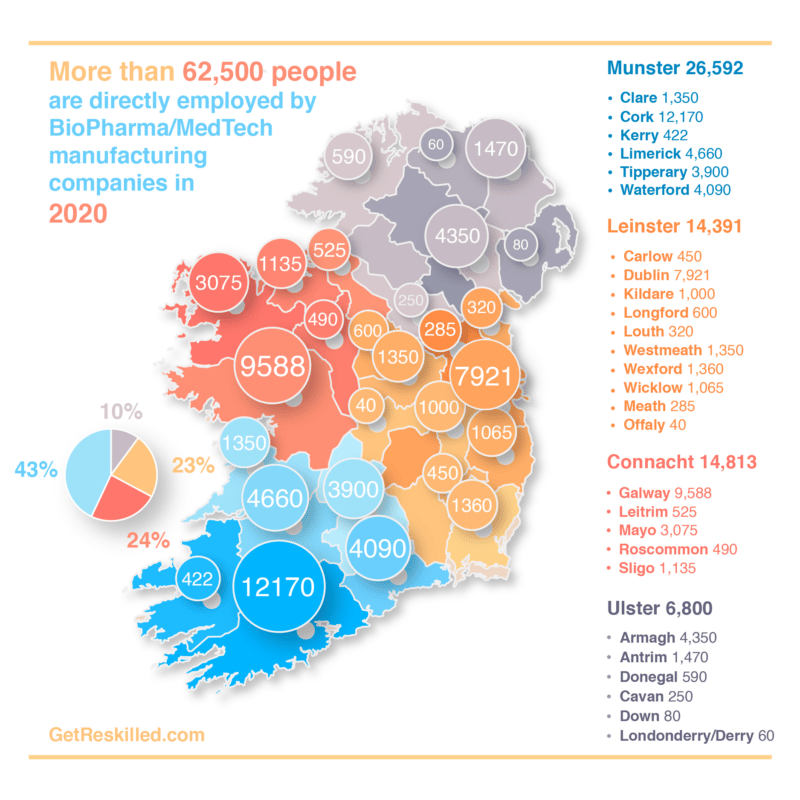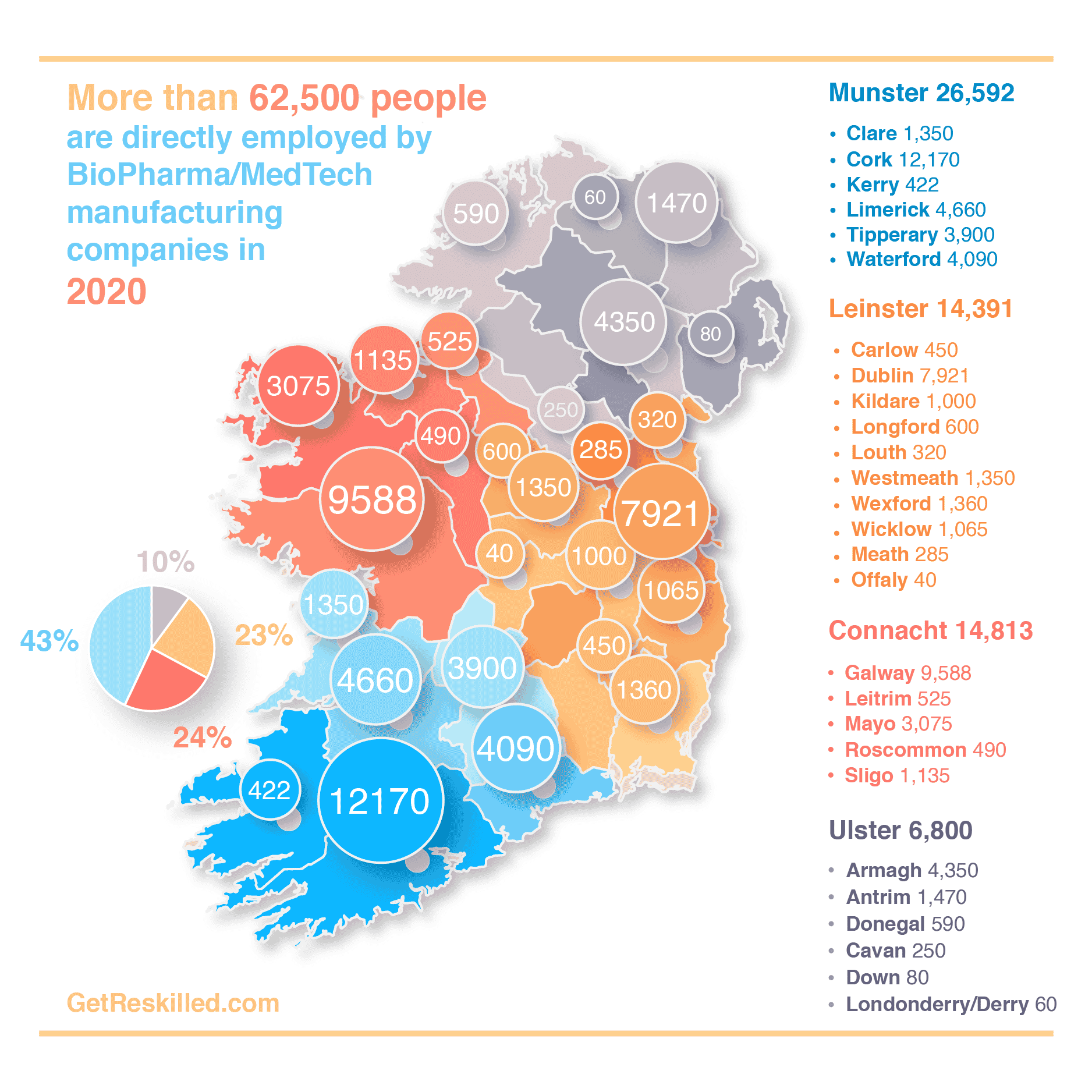 We are continually updating this page and try hard to keep this information as accurate as possible. But if you know of a company we've missed or see data that needs correction, please contact us.
You Might Also be Interested In: