Validation Training Course (Online) – For Starter Validation Roles. Learn Commissioning & Qualification (IQ OQ PQ)
Develop your own Validation Protocol. Validate Equipments & Systems. Read P&IDs & Piping Isometrics. Join a Validation or Qualification Team in Just 4 Months
Build on Your Industry Experience and Start a High-Paying Career in Validation

Turn Your Practical Work Experience into an Advanced Certification

Application Deadline: Wednesday 15th April
Validation Training Course (Online) – For Starter Validation Roles. Learn Commissioning & Qualification (IQ OQ PQ)
Develop your own Validation Protocols. Validate Equipment and Systems. Read P&IDs & Piping Isometrics. Do Component Impact Assessments. Write Test Scripts. Join a Validation or Qualification Team in Just 4 Months.
This course is ideal for you if:
You have GMP manufacturing experience
OR
You are a pipefitters / plumbers / pipe welders / site-foreman / instrument or boiler technicians (i.e. you can interpret technical drawings)
OR
You have commissioning & qualification experience in ANY INDUSTRY e.g. Oil and Gas, Food Manufacturing, Mechanical or Electrical Construction, etc
OR
You work in Quality Assurance or Quality Control but have to sign off on validation documents you don't fully understand!
OR
You are a graduate engineer / lab/scientist and want to move into validation
What Validation Roles Could I Retrain For?
STEP 1, you take this starter validation course to retrain for the following roles;
(Note that actual job titles may vary – the distinction is more between who'd employ you and what type of projects you'd work on).
STEP 2, then take our Certificate in Validation program for Senior Validation Roles to get an university qualification from Technological University Dublin, Ireland and a more interesting job with a higher salary such as;
Some companies might call this role: Validation Specialist
STEP 3, take our Computer System Validation Course and extend your role to CSV Projects. Round out your qualifications and give yourself a competitive edge in the marketplace.
By the end of this program, you"ll be able to:
This validation program was original developed in-house by the engineering consultancy DPS Engineering, (our former parent company) to train its own validation specialists to do the following;
What you'll learn – There are 2 modules in this 15-week program
Module 1 – Manufacturing Safe Medicines (Weeks 1-5)
In this module, you'll learn about the systems used in pharmaceutical manufacturing. You'll learn about the rules and regulations that need to be followed. And you'll learn enough technical information to get you talking to employers.
Module 2 – Commissioning and Qualification (IQ OQ PQ) of Equipment and Systems (Weeks 6-15)
This is the validation bit. In this module, you will develop your own 100-page Validation Protocol to commission and qualify a clean-in-place system. You will also learn to read P&IDs, Piping Isometrics & Electrical Loop Drawings used to Develop Validation protocols. And you'll learn how to qualify equipment, instruments and piping systems, along with automation controls and building facilities.
So What Is Validation?
Validation creates a documented evidence trail (through rigorously checking and testing) to demonstrate that a system, procedure or process used in the production and testing of the pharmaceutical product:
maintains compliance at all stages
and leads to a consistent and reproducible result
Commission and Qualification is one part of a larger validation process for making sure that a facility – and the equipment in it – will function as required and be approved by the regulatory agencies that have jurisdiction over that facility.
A Validation Protocol is a written plan stating how validation will be conducted including test parameters, product characteristics, production equipment and decision points on what constitutes an acceptable result.
IQ OQ PQ or Installation Qualification, Operational Qualification and Performance Qualification are 3 independent and documented procedures used together (when executing a validation protocol) to check and test that a mechanical or software system is;
installed correctly
meets its design requirements and specifications
operates the way in which it was designed under load
Need More Detailed Information?
What are IQ, OQ and PQ?
IQ, OQ PQ Templates
Check out this link on Validation Technicians
Check out Validation Salaries
Watch this Video on a Validation Engineer's Role!
GetReskilled Success Stories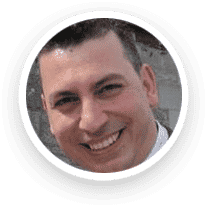 "Material was Delivered in an Engaging, Interesting and Supportive Way"
The administration staff and lecturers at Getreskilled are first class and the course material was delivered in an engaging, interesting and supportive way.
I have now been working at Johnson and Johnson Vision Care as Validation Engineer in Limerick and I look forward to put what I have learned into practice.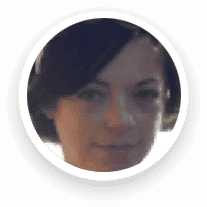 "Structurally Well Planned with the Opportunity for Practical Application"
I found it to be interesting, structurally well planned with the opportunity for practical application of the course modules through various assignments.
I have worked in the Medical Device/Pharmaceutical and Food industries and found the course to be extremely relevant to all industries.
What Does the Online Classroom Look Like?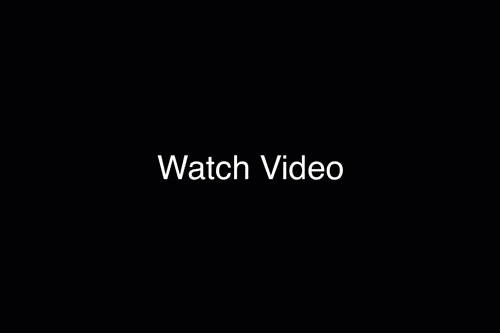 We use one centralized platform where you can log into your classroom. There you will get your weekly program materials and assignments, ask questions, reply to messages, and more.
Each week, you'll complete a series of videos, quizzes, interactive activities and validation focused projects through our online platform, available to access 24/7.
Online programs can start off great, but staying motivated can be a challenge. So, we check your progress weekly to keep you on track and we'll reach out to you by email or even by phone if you fall behind!
Because it's online, there are no long commutes, traffic jams or crowded trains to deal with on the way to class. Study at home after the kids have gone to bed.
Your working schedules are unpredictable so we offer flexible delivery. Slow down, speed up or pause the delivery of the program.
Start Your Application
Click below to learn how to develop test protocols for an equipment system and to read and interpret P&IDs.
Delivered by an Industry Expert
Dr. Joe Brady
Full-Time Validation Lead
Lecturer, Technological University Dublin, Ireland
Senior Associate, GetReskilled
Dr. Joe Brady is full-time practicing Validation Lead and an assistant lecturer with Technological University Dublin (TU Dublin), in the School of Chemical and Pharmaceutical Sciences. Joe is a certified trainer and highly experienced in competency-based training. He designs and prepares educational modules and full academic programs ranging from MSc, MEngSc. BSc, to Certificate level, for a range of academic institution.
He is also a supervisor for MSc/MEngSc and PhD theses. Joe has over twenty years of project experience in the pharmaceutical, biopharmaceutical and medical device industries in Ireland, Singapore, China, The Netherlands, France and the USA.
Your 10 or 15 Week Class Schedule
NOTE: If you worked in a GMP Regulated Pharmaceutical or Medical Device manufacturing environment, you are exempt from the first 5 weeks (Module 1) of the program and get a price reduction. 
Module 1 – Manufacturing Safe Medicines (Weeks 1-5)
Module 2 – Commissioning and Qualification (IQ OQ PQ) of Equipment and Systems (Weeks 6-15)
Add On Program – 5-Week Advanced Career Coaching –  Open Your Eyes to Modern Job Hunting
This is a practical course, not a theoretical one. There is no "filler" content. Each and every task is specially designed to take you one step closer to the job you want in a structured way.
The course is assessed using a mock application for a real job advert. You'll complete a 9-step application process simulation for a BioPharma/MedTech job, using the relevant tools and techniques.
"I never realised how much I didn't know"
That's the most common feedback we get when people finish this programme. And it really doesn't take that long to get that new knowledge and start putting it to good use…
Week 1 – Get a comprehensive understanding of BioPharma/MedTech Industry and figure out jobs you can do
Week 2 – Practice skills assessments, write, rewrite and customize CVs and resumes
Week 3 – Speculative job applications and how to research jobs available
Week 4 – Social Media, networking and interview preparation
Week 5 – End of Module assignment. Complete a 9-step application process simulation for a BioPharma/MedTech job, using the relevant tools and techniques.
On completion of this module you'll be able to:
Discuss your local BioPharma/MedTech manufacturing industry
List the departments and job roles where your skills are best suited
Understand your current skill set and how to discuss that with employers
Network effectively both on and offline
Write a CV and cover letter that are highly tailored to a job advert
Write a speculative application and have a list of local companies appropriate for such an application
Prepare for an interview
You'll also have access to a program advisor who is there to offer support and guidance, offer personalized feedback and provide additional resources in any areas you need a little extra help.
At the end of the course, you'll have confidence through a more strategic approach to job hunting. You'll have a complete tool kit for modern job hunting.
Meet Claire
Claire runs GetReskilled's Advanced Career Coaching Program – our specially devised job hunting program that will help you find a job.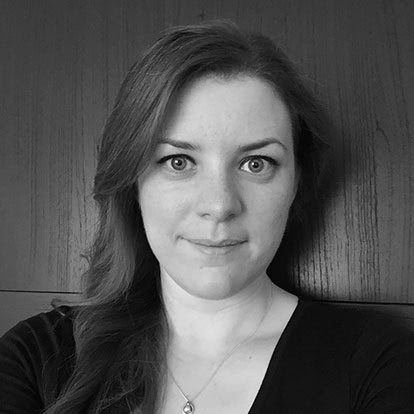 Show Off Your New Skills:

Get a Certificate

of Completion
Once the program is over, complete a written assignment to get certified in Commissioning & Qualification (IQ OQ PQ) of Equipment and Systems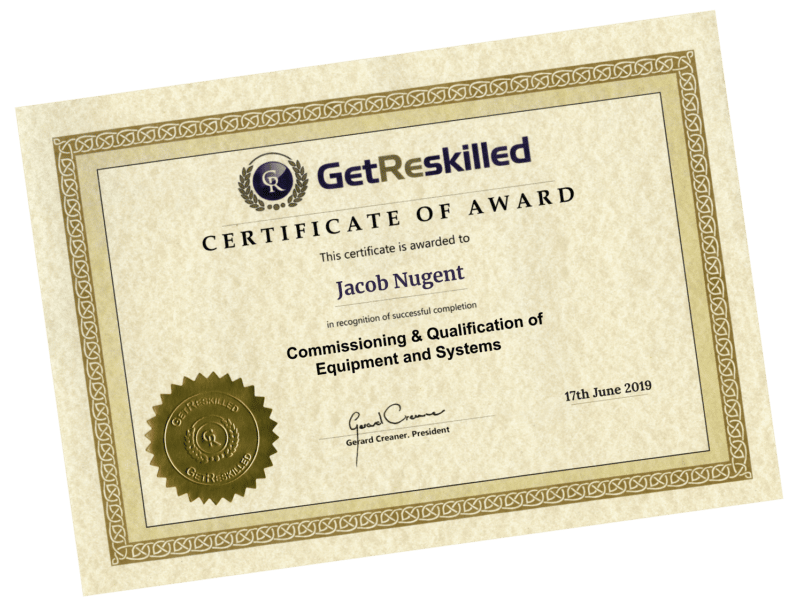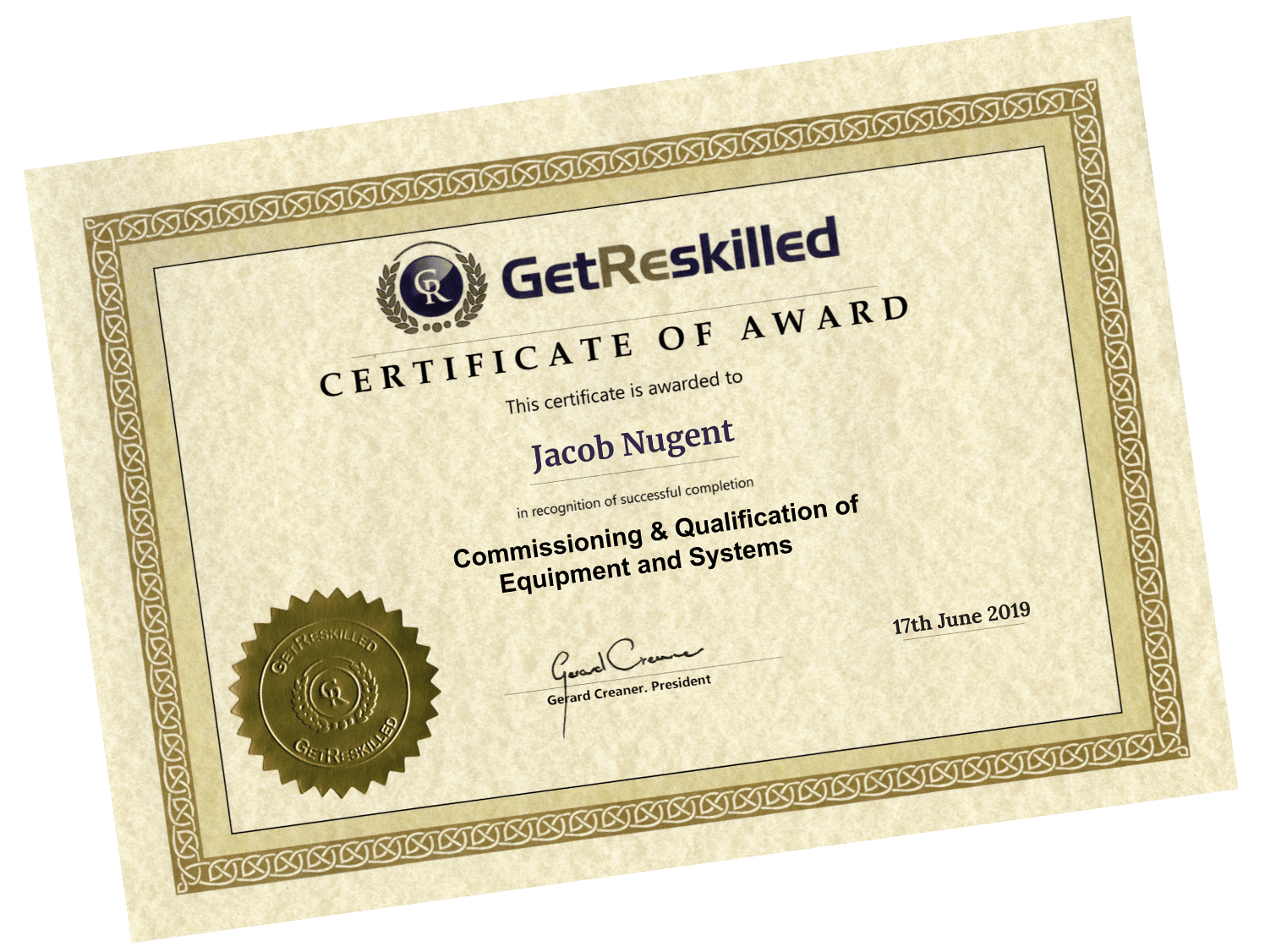 GetReskilleld is an authorized LinkedIn education provider
You can add your education, certificates and everything you learned and earned at GetReskilled into the Education section of your profile.