Validation Training Course (ONLINE) – For Starter Validation Roles. Learn Commissioning & Qualification (IQ OQ PQ)
Develop your own Validation Protocol. Validate Equipments & Systems. Read P&IDs & Piping Isometrics. Join a Validation or Qualification Team in Just 4 Months
Build on Your Industry Experience and Start a Higher-Paying Career in Validation

Turn Your Practical Work Experience into an Advanced Certification

Application Deadline: Wednesday 15th July
Validation Training Course (ONLINE) – For Starter Validation Roles. Learn Commissioning & Qualification (IQ OQ PQ)
Develop your own Validation Protocols. Validate Equipment and Systems. Read P&IDs & Piping Isometrics. Do Component Impact Assessments. Write Test Scripts. Join a Validation or Qualification Team in Just 4 Months.
Minimum Entry Requirements
You have GMP manufacturing experience
Or
You are a pipefitter / plumber / pipe welder / site-foreman / instrument or boiler technicians (i.e. you can interpret technical drawings).
Or
You have commissioning & qualification experience in ANY INDUSTRY e.g. Oil and Gas, Food Manufacturing, Mechanical or Electrical Construction, etc.
Or
You work in Quality Assurance or Quality Control in the pharma industry but have to sign off on validation documents you don't fully understand!
Or
You are a petroleum engineer / mechanical engineer / chemical engineer / lab/scientist and want to move into validation.
Or
You have to work in validation but have no formal training on IQ OQ PQ validation protocols and want to learn more.
What Validation Roles Could I Retrain For?
STEP 1, you take this Starter Validation Course to retrain for the following roles;
(Note that actual job titles may vary – the distinction is more between who'd employ you and what type of projects you'd work on).
STEP 2, then take our Certificate in Validation program for Senior Validation Roles to get a level 7 university qualification from Technological University Dublin, Ireland and a more interesting job with a higher salary such as;
Some companies might call this role: CQV Engineer, Validation Specialist or C&Q Specialist
STEP 3, take our Computer System Validation Course and extend your role to CSV Projects. Round out your qualifications and give yourself a competitive edge in the marketplace.
By the end of this program, you"ll be able to:
What you'll learn – There are 2 modules in this 15-week program
Module 1 – Manufacturing Safe Medicines (Weeks 1-5)
In this module, you'll learn about the systems used in pharmaceutical manufacturing. You'll learn about the rules and regulations such as Good Manufacturing Practices (GMPs) that you need to follow. And you'll learn enough technical information to get you talking to employers.
Module 2 – Commissioning and Qualification (IQ OQ PQ) of Equipment and Systems (Weeks 6-15)
This is the validation bit. In this module, you will develop your own 100-page Validation Protocol to commission and qualify a clean-in-place system. You will also learn to read P&IDs, Piping Isometrics & Electrical Loop Drawings used to Develop Validation protocols. And you'll learn how to qualify equipment, instruments and piping systems, along with automation controls and building facilities.
So What Is Validation?
Validation creates a documented evidence trail (through rigorously checking and testing) to demonstrate that a system, procedure or process used in the production and testing of the pharmaceutical product:
maintains compliance at all stages
and leads to a consistent and reproducible result
Commission and Qualification is one part of a larger validation process for making sure that a facility – and the equipment in it – will function as required and be approved by the regulatory agencies that have jurisdiction over that facility.
An IQ OQ PQ Validation Protocol is a written plan stating how validation will be conducted including test parameters, product characteristics, production equipment and decision points on what constitutes an acceptable result.
IQ OQ PQ or Installation Qualification, Operational Qualification and Performance Qualification are 3 independent and documented procedures used together (when executing a validation protocol) to check and test that a mechanical or software system is;
installed correctly
meets its design requirements and specifications
operates the way in which it was designed under load
Need More Detailed Information?
What are IQ, OQ and PQ?
What is a Validation Protocol?
IQ, OQ PQ Templates
Watch this Video on a Validation Engineer's Role!
GetReskilled Success Stories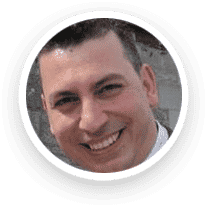 "Material was Delivered in an Engaging, Interesting and Supportive Way"
The administration staff and lecturers at Getreskilled are first class and the course material was delivered in an engaging, interesting and supportive way.
I have now been working at Johnson and Johnson Vision Care as Validation Engineer in Limerick and I look forward to put what I have learned into practice.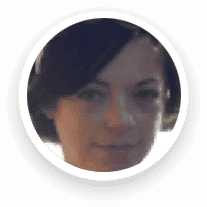 "Structurally Well Planned with the Opportunity for Practical Application"
I found it to be interesting, structurally well planned with the opportunity for practical application of the course modules through various assignments.
I have worked in the Medical Device/Pharmaceutical and Food industries and found the course to be extremely relevant to all industries.
What Does the Online Classroom Look Like?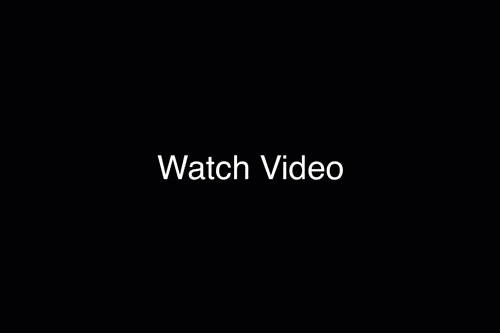 We use one centralized platform where you can log into your classroom. There you will get your weekly program materials and assignments, ask questions, reply to messages, and more.
Each week, you'll complete a series of videos, quizzes, interactive activities and validation focused projects through our online platform, available to access 24/7.
We release only one week's worth of material at a time and then MANUALLY check your activity logs weekly to make sure that you're managing to keep up with your workload. This helps us to spot any potential issues early. And you'll have a dedicated course leader who will follow up with you if it looks like you're starting to fall behind.
Your working schedules are unpredictable so we offer flexible delivery. Slow down, speed up or pause the delivery of the program.
Start Your Application
Click below to learn how to develop test protocols for an equipment system and to read and interpret P&IDs.
GetReskilled Success Stories
"Validation – A Career Move to Tell Your Friends About"
"I would say to anybody out there, if you're thinking about doing this validation course, just go for it. Do it.
There's a great opportunity within the course to learn. There's a lot of detail about what goes on in the industry, on the floor, how things happen. Focus just as much on learning to actually educate yourself as much as passing exams. You actually have to embrace it and really get interested in the course material.