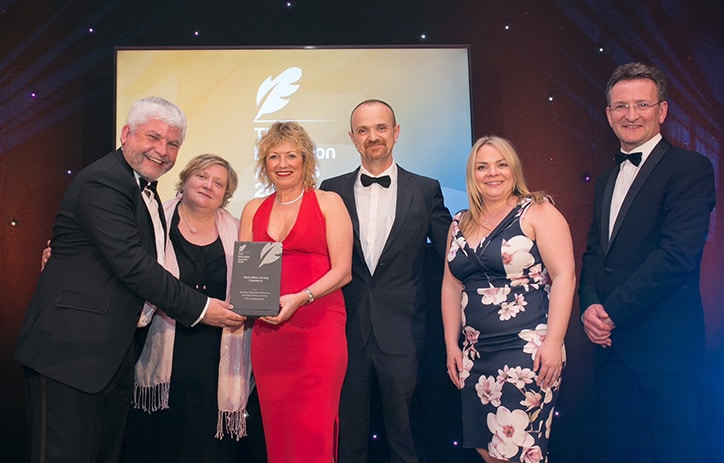 We're absolutely thrilled to announce that GetReskilled and Dublin Institute of Technology (DIT) were awarded the title of Best Online Learning Experience 2018 at The Education Awards 2018!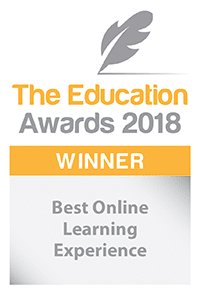 On Thursday 19 April 2018 at the Ballsbridge Hotel in Dublin, attendees from across the education sector gathered to hear the results and reflect on the previous year in education.
According to the Education Awards website, the award of Best Online Learning Experience "recognises the Irish-based third level institution, technical training college or organisation that has developed and integrated the best online learning experience for its students."
GetReskilled and DIT (Please Note: DIT is now renamed to Technological University Dublin) were awarded the prize for their collaboration "Building Talent for BioPharma through Online Learning".
These academically accredited online CPD programmes train highly motivated, talented people who are looking to build a professional career in the highly regulated BioPharma manufacturing sector.
The online learning initiative allows people to study for Level 7 CPD certificates, with options to build on their knowledge all the way through to a BSc degree. With the exception of a lab practical in some courses, all learning is done online in a time and location-independent manner. Students have the freedom and flexibility to study around their current schedules.
In 2017, 2 of the course programmes were also offered to individuals through the Government-funded Springboard+ initiative.
Individuals from across GetReskilled and DIT were there on the night to collect the award, presented by Dr. Teresa Hurley Former Head of School of Management, DIT.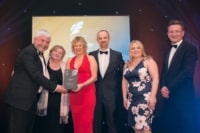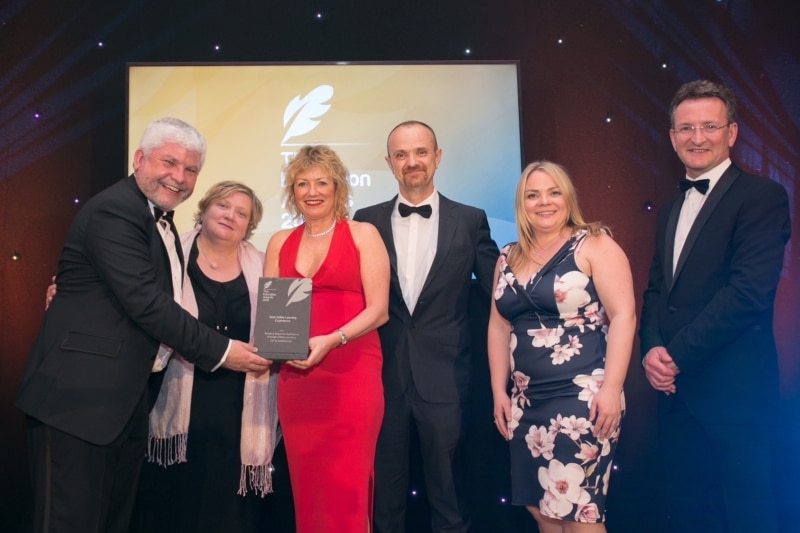 From left to right Mr Gerard Creaner (President, GetReskilled), Professor Anne Greene (DIT), Dr Teresa Hurley (Award Presenter), Mr Donagh Fitzgerald (Head of Marketing, GetReskilled), Dr Zlata Tofzikovskaya (DIT), Professor Declan McCormack (Head of School, DIT).
You can also see a video of highlights from the evening (courtesy of the Education Awards) below.
We were extremely excited to receive the recognition of this award alongside DIT and look forward to continuing this successful partnership, training many more talented individuals for a career in BioPharma manufacturing.
Interested in Taking one of our Courses?
No previous industry experience or science or engineering background?
Start with our Conversion Course into Pharmaceutical Manufacturing to retrain for an entry-level job.
GMP Manufacturing experience? (e.g. pharmaceutical, med device, nutritional, beverage, food or dairy manufacturing)
Take our AWARD-WINNING Certificate in eBioPharmaChem to move into more senior roles.
Do you want to reskill or upskill for a better job or a promotion in the pharma and med device industry?
View all Pharmaceutical Courses