What is a CSV Engineer?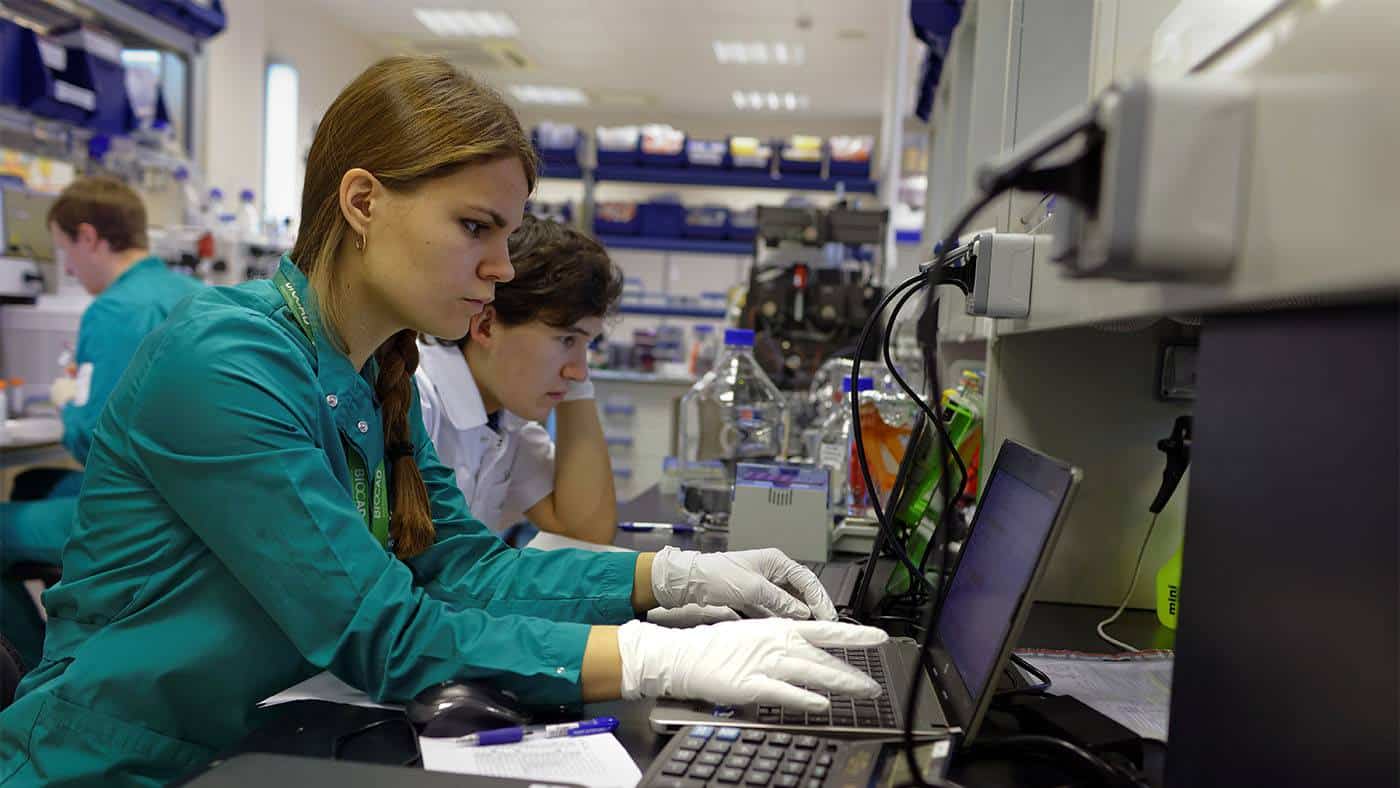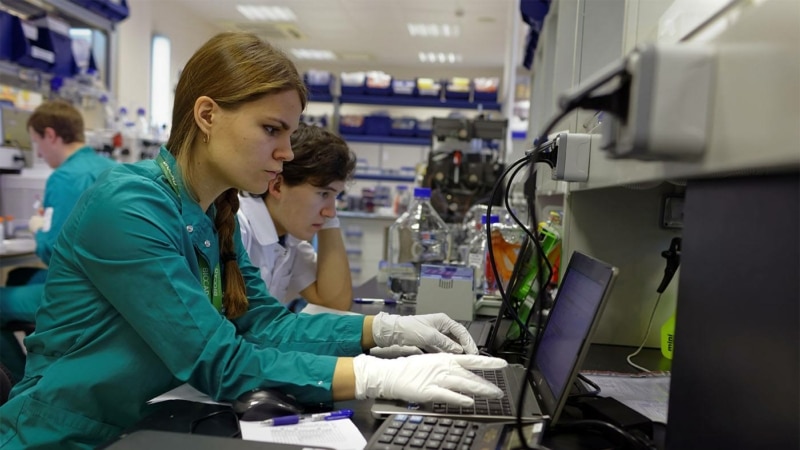 CSV Engineers plan, write, implement and review the Computer Systems Validation protocols in place within highly regulated industries. Their work is essential to make sure that all GxP computer-based systems are operating as intended (with documents to prove it) and meet regulatory requirements.
Note: Companies also might call this role:
CSV Specialist
CSV Support Analyst
CSV Subject Matter Expert
CSV Lead
And if you need to learn CSV, check out our Computer System Validation Training Course.
What is CSV (Computer System Validation)?
Computer Systems Validation (CSV) is a process used to ensure (and document) that all computer-based systems does exactly what it is designed to do in a consistent and accurate manner that is secure, reliable and traceable.
The process is used to replace paper and/or handwritten signatures with electronic data in highly regulated environments that impact public health and safety such as the pharmaceutical and medical device industries. These sectors use computer systems to operate and record a range of processes and activities from manufacturing, product testing, distribution, storage, logistics, etc so it's critical that these systems can be relied upon to:
produce data accurately and consistently.
create an indelible electronic data trail that is transparent, traceable and tamper-proof.
store those electronic data records in a way that is safe, secure and can stand the test of time.
It is also a requirement of the industry's compliance requirements, to ensure the safety of the final product.
The pharmaceutical and medical device industries are regulated, meaning that what goes on inside the factory walls are subject to the law of the land. In the 90s, the regulatory authorities for these industries took the decision to replace paper records and handwritten signatures with electronic records.
And CSV is a process that creates an indelible electronic data trail that allows us to treat regulated data and electronic signatures captured in drug discovery, drug trials, manufacturing, distribution and storage as the legal equivalent of paper records and handwritten signatures and have the equivalent level of confidence in their accuracy, reliability and data integrity.
Salaries & Job Growth
What Does a CSV Engineer Do?
Typically a CSV engineer will have to manage electronic data in a regulated manufacturing/laboratory/clinical environment in compliance with FDA 21 CFR 11 or other regulatory guidelines using the GAMP lifecycle framework. Think of the controls outlined in the FDA's 21 CFR 11 as what the regulators want to see the computer system be able to do. Think of GAMP as the approach or framework you take to achieve those controls.
The specific tasks may vary between roles, but example duties of a CSV Engineer include:
Write, review, and approval of validation SOPs and documentation
Maintain accurate validation documentation
Train other staff members on the correct use of computerized systems in line with protocols and regulations
Keep up to date with advances in the field and, in particular, the regulatory requirements
Involvement in review and updating of validation documentation
Review and analyze validation data – compiling reports when required
Recommendation of process upgrades and improvements in efficiency
Implementation of such improvements
Involvement in both internal audits and external inspections as required
What Skills Do I Need?
The ideal skill set for someone moving into CSV includes:
Excellent stakeholder management skills – this role requires working with people from across the product lifecycle from, research, clinical trials manufacturing, quality assurance,  quality control, distribution, project managers, and others to discuss adherence to protocols and implementation of new SOPs. You need excellent people management and negotiation skills!
Teamworking – CSV engineers and specialists often work in project teams and across departments
GMP rules and regulations – solid understanding of Good Manufacturing Practice (GMP) rules and regulations
GxP computerized system applications – solid understanding of the variety of these types of computerized systems
Keen attention to detail – must be able to quickly spot when something isn't correct and take effective action, catching a problem early can reduce wasted time and product
Excellent written communication – a bias for documentation is a key feature of these roles and an essential requirement of industry compliance
Prioritisation skills – often working to deadlines and ensuring the manufacturing process is working efficiently at every stage, must be able to prioritise workload
Becoming a CSV Engineer
Computer Systems Validation is a highly specialized field. Most candidates will be expected to have a BSc level education (usually technical or scientific) as well as specific training on CSV principles. Extensive work experience and specific CSV training may provide an alternative route to employment.
One of the single biggest misconceptions of the CSV role is that you need to be able to code. This is usually not the case. However, we do sometimes see a requirement for the ability to code in some roles where the job description overlaps with automation engineering. And you do need a solid understanding of the computer process you will be validating.
Generally, CSV roles fall into two broad categories. It could be a stand-alone career. Some typical job titles we see advertised are:
CSV Engineer
Computer System Validation Specialist
Computer Systems Validation Engineer
Senior Computer Systems Validation Engineer
Or it could be an additional skill-set or job responsibility added to your current responsibilities.
The body of knowledge in CSV would not be broad or deep enough to constitute a stand-alone undergraduate degree. The techniques used are usually added onto a lab/science or engineering qualification or learned on the job.
And so it could be argued that a CSV Engineer is not really a standalone engineering profession in and of itself but a job title given to those who already have a relevant engineering or lab science qualification and do this type of work. But whatever your opinion on the matter, the job title "CSV Engineer" is by far the most commonly used for this type of work.
We have studied numerous job advertisements for CSV roles and the particular undergraduate degree requirements loosely fall into these brackets but please note, there are a lot of exceptions.
For those people who will be validating
Laboratory Information Management System (LIMS)
Laboratory Instrument Systems (LIS)
Clinical Trial Monitoring Systems
Chromatography Data System (CDS)
The job descriptions tend to look for those with a laboratory/science chemistry background as you would be more likely to have deep experience using these kinds of systems and would understand the functional layout.
For those people who will be validating:
PLCs for Controlled Packaging Equipment
Supervisory Control and Data Acquisition (SCADA)
Distributed Control System (DCS)
Manufacturing Execution System (MES)
Enterprise Resource Planning (ERP) Systems
Batch Record System
Building Management Systems (BMS)
OSI PI Systems
The job descriptions may look for those with automation, instrumentation or calibration, computer science, computer engineering, or a computer information systems background.
But as we said before, there are a lot of exceptions.
Computer System Validation Course
Go from beginner to a CSV expert.
Check out our 10-week Computer System Validation CSV Training course
This program will teach you to manage electronic data in a regulated manufacturing/laboratory/clinical environment in compliance with FDA's 21 CFR Part 11 or other regulatory guidelines using the GAMP framework
Ideal for:
Anyone with an understanding of GMP rules and regulations
AND you are any of the following…
Validation Engineer/Specialist or Senior Validation Manager
PhD, Masters or Degree in Biochemistry, Microbiology, Molecular Biology, Lab/Science, etc
Automation, Control/Instrumentation, Process, Manufacturing, etc Engineer or Technician
Quality Assurance or Quality Control Technician or Specialist
Metrology, Maintenance Engineer, Technician or Specialist
Front/Backend Developer
…who want: Learn the process used to test, validate and formally document that a regulated GxP computerized system application does exactly what it is designed to do.
Duration: 10 weeks
Delivery: Completely Online
Awarding body: GetReskilled
CSV Engineer Resume Tips
As with all resumes, it's extremely important that you tailor your CSV Engineer's resume to reflect the language used within the job advert. Where you have relevant experience or skills, use the words and phrases that the employer has used to describe them. Do not assume that someone will read similar wording and know what you mean.
CSV Specialist roles will typically be looking for the skills previously outlined:
Organisational skills 

Communication skills 

Time Management Skills

Analytical & Problem Solving Abilities

Attention to detail 
For more help with your resume, check out these templates and this list of 30 tips to improve your resume.
CSV Engineer Job Vacancies
As manufacturing processes become increasingly automated, the need for CSV professionals is growing. This trend is only expected to continue.
There is also an acute shortage of trained CSV professionals in certain geographic areas, including Ireland. As a result, salaries for these roles are extremely attractive.
If you have the skills outlined above, as well as the experience of pharmaceutical or medical device manufacturing, you might be closer than you think to being a great candidate for CSV roles within pharmaceutical companies.
For more information on currently available CSV Engineer roles, head to our jobs boards and select Validation in the "Jobs by Category" menu. We currently have job boards for Ireland and the UK.
You might also be interested in these job roles
Donagh Fitzgerald
Head of Marketing & Product Development
Mechanical/Production Engineer
Donagh looks after the marketing and product development including the training and pedagogical elements of our programs and makes sure that all GetReskilled's users can have a great online learning experience. Donagh has lived and worked in many countries including Ireland, America, the UK, Singapore, Hong Kong and Japan where he managed to pick up the language. Donagh has also served as the Program Manager for the Farmleigh Fellowship based out of Singapore.
Donagh holds Degrees in Production Engineering and Mechanical Engineering from South East Technological University, Ireland.
Claire Wilson
Content Marketing and Career Coaching
Claire runs GetReskilled's Advanced Career Coaching Programme – our specially devised job hunting course that helps our trainees take that final step into employment by leading them through the job hunting process. She is extremely enthusiastic about helping people reach their final goal of employment in their new career path.
Claire has a BSc (Hons) in Medical Biology from Edinburgh University and spent 7 years working in the pharmaceutical and medical device industries.