If you're spending money on an education program, make sure you choose one you'll finish!
With every GetReskilled ONLINE program;
You'll have a dedicated course leader who stays with you throughout the course.
We release only one week's worth of material at a time and then MANUALLY check your progress at the end of every week to confirm that you are keeping up with your work.
Your course leader will email or telephone you if it looks like you're starting to fall behind. They will work with you to develop a study plan to get you back on schedule and finish the course.
Here are some other great reasons you should choose GetReskilled.
Our Intake Process:
We talk to every prospective student on the phone to make sure they've applied for the most appropriate course for them, based on their skills, experience, and career goals.
Our Course Delivery:
100% ONLINE delivery  –  We deliver the program using a series of videos, quizzes, interactive activities, and projects. This means:

You can learn from home or anywhere you have a decent internet connection.
You don't need to waste your time or money commuting to class or on expensive hotel or travel junkets.

Study

at a time that suits you. There are no fixed schedules or Zoom classes.
Family-friendly – You've got kids? Not a problem. Study after they have gone to bed.

Dedicated course leader  – As a GetReskilled student, you will have a named course leader that stays with you throughout your course – this is a single point of contact for all queries and questions.
Choose a faster/slower schedule – Your working schedules or family life plans are unpredictable so we offer flexible delivery. Choose a faster/slower schedule or pause the delivery of the course.
Developed on-site by scientists and engineers – Our programs were developed by working scientists and engineers in the pharmaceutical industry. They have decades of experience so you get the most practical and up-to-date course content.
Over 10-year experience delivering courses ONLINE – We've been delivering our programs online for almost 10 years so you are in safe hands.
University Accreditation:
Technological University Dublin – Our university certificate and degree programs are university accredited by Technological University Dublin for Ireland.
University of South Wales – Our university certificate and degree programs are accredited by the University of South Wales for the UK.
Our Additional Support: 
Talk to us anytime – Our support extends beyond the end of your technical course – GetReskilled students are always welcome to get in touch with industry or job hunting questions
More than technical training – We offer more than just technical training – depending on your course choice you might be eligible for our Advanced Career Coaching module, Professional Writing Skills module, Graduate Career Job Action Plan module, or Graduate Career Roadmap module
Free job hunting resources – As part of our commitment to helping our students, we provide high-quality free of charge industry resources such as our Irish and UK Pharma Jobs boards
We believe anyone of any age can change careers and learn new skills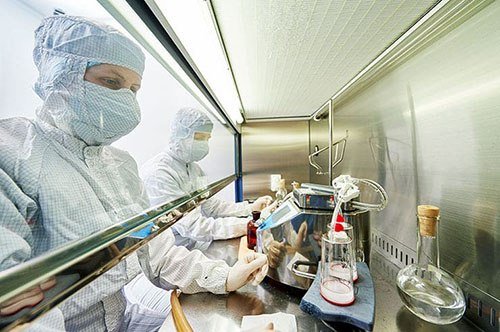 It's a common opinion these days that if you are in your 40s or 50s or even in your 30s, you are too old or it's too difficult and expensive to change careers.
Our goal at GetReskilled is to challenge this notion. We have been helping people make a mid-career change into the pharmaceutical and medical device manufacturing industries for over 10 years and the 4,200 plus people we've re-trained, challenge the idea that you're too old to start something new.
Our programs are recognized by the world's leading blue-chip pharmaceutical manufacturers. They are supported by governments in both Ireland (through the Springboard Program) and Singapore (via the WDA) – two of the world's major pharmaceutical manufacturing hubs. And our academic programs are accredited by Technological University Dublin, Ireland.
We are an Irish/American company that grew out of DPS Engineering. DPS Engineering has been designing and building pharmaceutical manufacturing plants for the world's leading companies for over 45 years and we incorporate that real-world expertise into our courses to ensure that our courses are industry-relevant, practical and give you the best chance of career success.
25%
Above-average salaries for Pharmaceutical roles
81%
of 2021 Graduates in Employment
85%
of Learners would recommend us to a friend
Join our students who work at industry-leading companies such as:
Ireland is one of the largest pharmaceutical manufacturing hubs in the world and has over $80 Billion Dollars in greenfield investment in pharma and medical device manufacturing. In addition:
9 of the world's top 10 pharmaceutical companies and 8 of the world's top 10 medical device companies are located here

120 pharmaceutical companies have a base in Ireland

6 of the top 10 drugs in the world are manufactured in Ireland

33% of the world's contact lenses are made in Ireland

50% of ventilators used in acute hospitals globally

80% of the world's stents
Our Academic Programs are Accredited by a World Top 4% University
Largest University in Ireland

Named Best Institute of Technology by the Sunday Times in 2010

Ranked in the top 100 by the Times Higher Education for universities under 50 in 2014 and 2015

28,000 registered students

Over 2,000 members of staff

Member of the European University Association