Latest Pharmaceutical & Medical Device Job Announcements for Ireland
Ireland's pharmaceutical and medical device industries have seen excellent growth over the last few years. If you want to know more about why check out this blog post.
This growth has, of course, led to many companies looking to hire more staff. It can be difficult to keep track of which companies are still in the process of recruiting for these announcements so we thought we'd do it for you!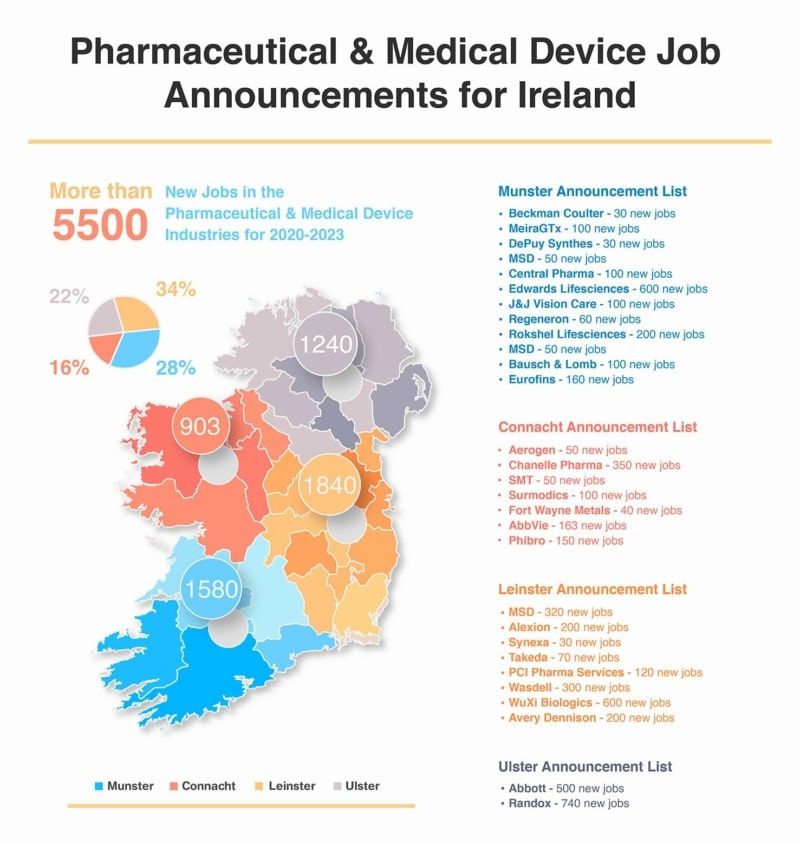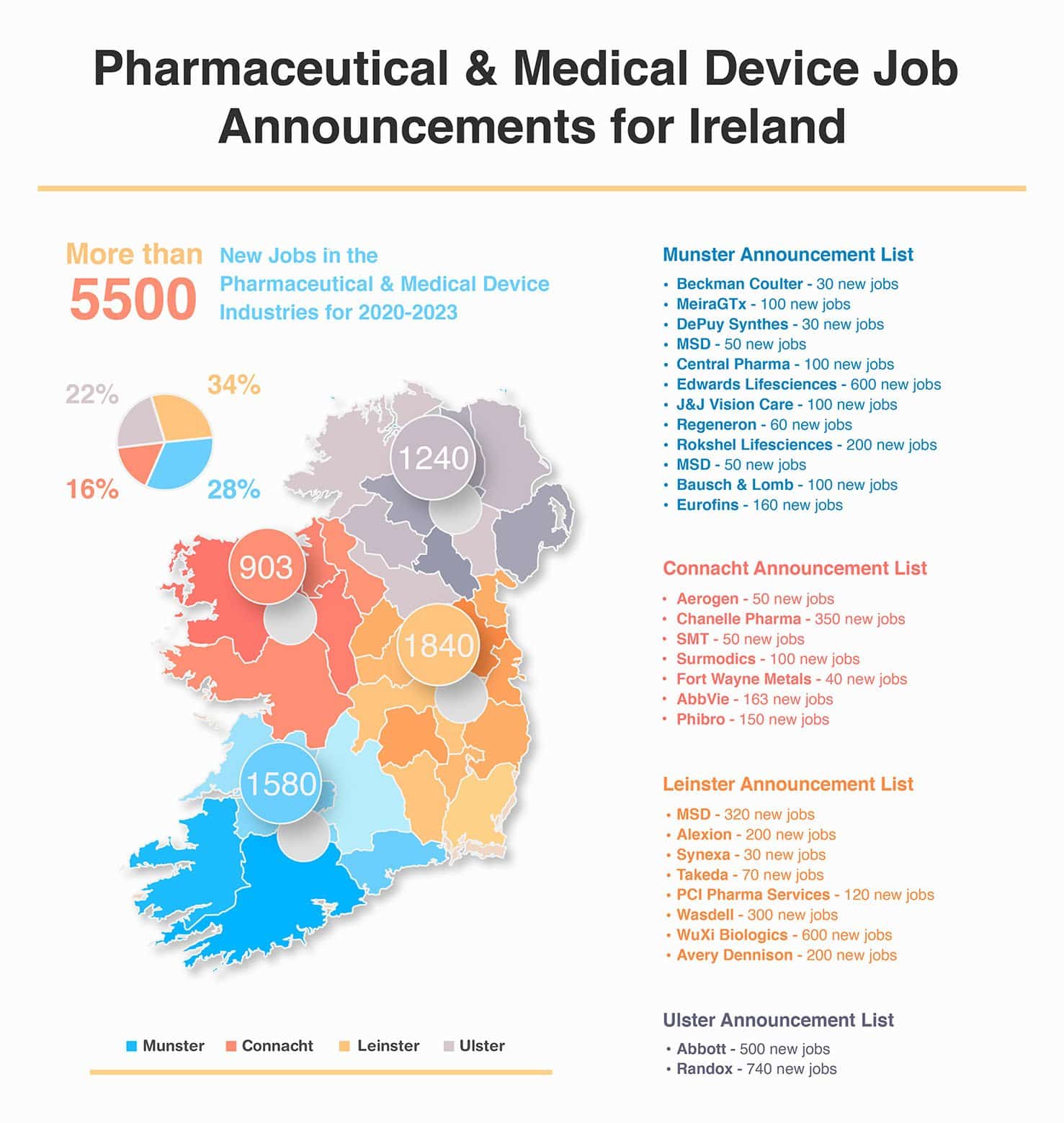 Our Irish Job Announcement List
The page contains a list of expansions plans and job announcements that could still be in the recruiting process. The links here are to news articles to let you see details of the announcements. To follow up, visit the company career pages or contact them directly. You can find a complete list of links to company career pages on our Job Website Directory.
We'll be updating this page regularly so check back every-so-often to see new announcements!
We hope you find this list useful and wish you luck with your job hunt!
Interested in a Pharma Career in Ireland?
Check out this "Is a Pharma Career For Me?" tool to see how suitable you are for a career in pharma or medical device manufacturing based on your career and educational history.
If you have no industry experience?
You'll need to start with our Conversion Courses into Pharma Manufacturing
Experience in GMP regulated manufacturing environment e.g. pharma, med device, nutritional, beverage, food or dairy manufacturing
Check out our university accredited eBioPharmaChem programme
Experience in biochemistry, molecular biology pharmacy, pharmacy technician, laboratory science, microbiology, quality assurance, quality control?
Take our Conversion Course into Quality Roles in Pharma
Pharma experience and looking to move into more specialist roles?
Our Starter Validation Course could be just what you're looking for!