Manufacturing Safe Medicines (Foundation Course)
NO Experience Required
No Industry Experience? FIRST, take this course to fill in your knowledge or
qualification gaps. Then take our follow-on programs.
Take your first step to retrain for a starter level job in pharmaceutical manufacturing

Check that this well paying industry is the right fit for you

15 week online course – No needless travel

Application Deadline: 1st May
Manufacturing Safe Medicines (Foundation Course)
NO Experience Required
No Industry Experience? FIRST, take this course to fill in your knowledge or qualification gaps. Then take our follow-on programs.
This Course is Right for You If;
You have NO industry experience or NO academic qualifications.
You want to retrain for a starter level job in the pharmaceutical or medical device manufacturing industry. Typical backgrounds include;
Homemakers
Unemployed
Restaurant Sector – Chef, Cook, Restaurant Manager
Healthcare – Nurse, Pharmacist, Radiation Therapist, Caregivers, etc
Manufacturing – Production Operator, Toolmaker, Fitter/Turner
Food Processing – Operator, Butcher
Military – Army, Navy, Air Force, etc
Construction – Electrician, Plumber/Pipe-fitter, Carpenter/Joiner, Foreman, General Operative
Warehouse – All Warehouse Workers
Sales/Business – Retail Sales, Pharma Sales, Business, Accountants, Finance, etc
Other – Farmers, Designers, Architects,  Airline Staff, Beauty/Hair Saloon etc
What Starter Level Roles I Could Retrain For?
FIRST,  you'll need to complete this course (Manufacturing Safe Medicines – Foundation Course) to fill in your knowledge and qualification gaps and meet our follow-on program's minimum academic requirements.
Then, take this Certificate in eBioPharmachem program to retrain for starter level roles such as:
And with a few years experience:
What is Pharmaceutical Manufacturing?
Pharmaceutical manufacturing is the synthesis and manufacture of medicines on an industrial scale. The process can be broken down into a series of steps such as:
Chemical synthesis of the medicine that helps the patient – the raw medicine is known as the API or Active Pharmaceutical Ingredient.
Formulation or preparation – the medicine is mixed with solvents, binding agents, and pharmaceutical excipients along with milling and granulation.
Tablet compression – shaping the medicine into pills.
Tablet coating – to protect the pills and make them easier to swallow.
All stages of pharmaceutical industry operations are closely regulated and monitored by regulatory bodies to ensures that products are made safely and correctly, every single time.
Is a Career in Pharma Right For Me?
Take this 30 second quiz to find out if you are a good fit!
How are Medicines Made?
Check out this video from AstraZeneca for an overview of the pharmaceutical manufacturing process.
What Does the Online Classroom Look Like?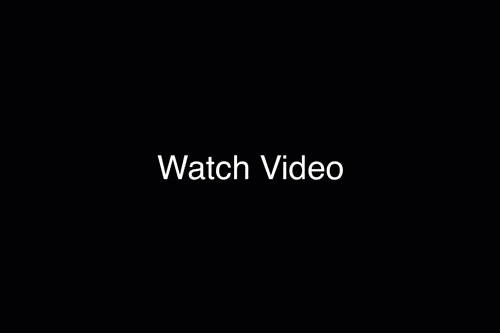 We use one centralized platform where you can log into your classroom. There you can get assignments, interact with faculty and peers, reply to message boards, and more.
Each week, you'll complete a series of videos, quizzes, interactive activities and projects through our online platform, available to access 24/7.
Online courses can start off great, but staying motivated can be a challenge. So, we check your progress weekly to keep you on track and we'll reach out to you by email or even by phone if you fall behind!
Because it's online, there are no long commutes, traffic jams or crowded trains to deal with on the way to class. Study at home after the kids have gone to bed.
Your working schedules are unpredictable so we offer flexible delivery. Slow down, speed up or pause the delivery of the course.
Hear From People Who've Taken This Course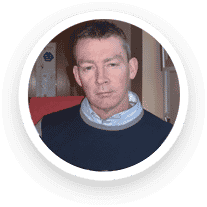 "The course content material is concise and interesting"
"The professionalism and passion of the lecturers comes across in the tutorials which gives the student confidence and encouragement to keep on top of the course. The course content material is concise and interesting. The timing of the release of the lessons is perfect, the student moves at a comfortable pace, one step at a time."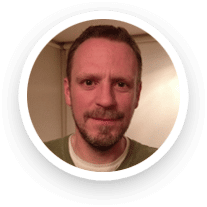 "I would have no hesitation in recommending these courses"
"Studying online gives you the time to do the course in your own time yet with assignment deadlines this made you disciplined to meet the deadlines set. I would have no hesitation in recommending these courses to anyone wishing to gain an education in the pharmaceutical sector."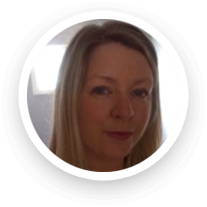 "Highly recommended to anyone who has been out of the industry for a period of time"
"I would highly recommend anyone in my situation who has been out of the industry for a period of time to do these courses. They have contributed to my new found confidence in my existing and new qualifications, my improved interview skills and my new job!"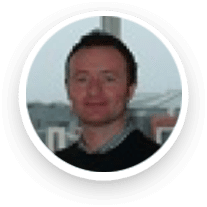 "The quality of the course content was excellent and very substantial and covered all aspects associated within the Pharmaceutical, Bio-Pharmaceutical and Medical Device industries. Information that I feel could and would be very much a requirement for the type of work I would be seeking, within such companies."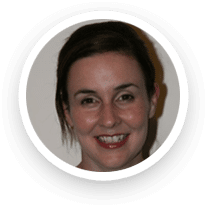 "Very important to do a course if you have been absent from workplace for a relatively long period. It just gives you the confidence to do interviews etc."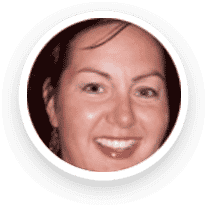 "Excellent course, well set out."
Andy Wnuk, MSc (Eng) MIEI
"Along with the technical training in I would rate the course 10 out 10 and would highly recommend to others, very interesting, informative and very well presented. Relevant totally to my needs and expectations."
"I found this course very beneficial and I am delighted that, even at early stages in the course, it has already provided me with the opportunity to secure a position within the pharmaceutical industry."
"I found the course was run very professionally, The course notes and videos supplied were excellent, the notes tied in very efficiently and accurately with the videos. Dr Joe Brady's presentation on the videos and his expertise and help at the webinars was outstanding. I found it very easy to continue studying even though I found employment two months into the course. I would highly recommend this course to anyone hoping to further their education in this field."
Tan Sear Enyu, Venture Corporation Limited, SA
"The lecturers have vast knowledge to share and are technical specialists within the Life Sciences Industry…there was a lot of encouragement and team exchange of experience to bring in for class work and assignment participation."
Success Stories From Facebook
















Start Your Application
Click below to start your application.
Delivered by an Industry Expert
Dr. Joe Brady
Full-Time Validation Lead and Lecturer, Dublin Institute of Technology
Dr. Joe Brady is full-time practicing Validation Lead and an assistant lecturer with the Dublin Institute of Technology (DIT), in the School of Chemical and Pharmaceutical Sciences. Joe is a certified trainer and highly experienced in competency-based training. He designs and prepares educational modules and full academic programs ranging from MSc, MEngSc. BSc, to Certificate level, for a range of academic institution.
He is also a supervisor for MSc/MEngSc and PhD theses. Joe has over seventeen years project experience in the pharmaceutical, biopharmaceutical and medical device industries in Ireland, Singapore, China, The Netherlands, France and the USA.
Your 15-Week Class Schedule
Your Class Director is going to check your study logs at the end of every week and will only release the following week's materials to you if you have been regularly logging in and completed the previous week's activities.
And he or she will proactively follow up with you to keep you on track.
This is a practical course, not a theoretical one. There is no "filler" content. Each and every task is specially designed to take you one step closer to the job you want in a structured way.
The course is assessed using a mock application for a real job advert. You'll complete a 9-step application process simulation for a BioPharma/MedTech job, using the relevant tools and techniques.
You'll also have access to a program advisor who is there to offer support and guidance, offer personalized feedback and provide additional resources in any areas you need a little extra help.
At the end of the course, you'll have confidence through a more strategic approach to job hunting. You'll have a complete tool kit for modern job hunting.
Finding a job in pharma will no longer seem like a daunting prospect – it'll be a challenge you excel at.
"I never realised how much I didn't know"
That's the most common feedback we get when people finish this programme. And it really doesn't take that long to get that new knowledge and start putting it to good use…
By the end of week 1 … you'll have a personalised spreadsheet that shows all the steps to your job hunt, up front – no surprises. You'll also have a handle on your current job hunting capabilities and where the gaps are. Finally, you'll have completed exercises that lead you through discovering the unique things you're bringing to employers.
In 5 weeks … you'll have finished the module and submitted your assignment. As part of that you'll have a completely rewritten CV and be 100% clear on the steps you need to take for each and every application to give you the best possible chance of success.
In 2 months… you'll be in the process of applying for jobs. You'll be talking to employers – submitting applications, taking phone interviews and participating in first round interviews and assessment centres.
In 3 – 6 months … you'll have the first of your job offers. If you follow all our advice, you should have received at least 1 job offer.
In 1 year … you'll be settled in your new career and possibly starting to consider your next step. The benefit of this course is that it's timeless. What you learn now will be applicable to any job hunt in the future. This course isn't about getting your next job, it's about being confident and well prepared for every job hunt in the rest of your career.
Meet Claire
Claire runs GetReskilled's Advanced Career Coaching Program – our specially devised job hunting program that will help you find a job.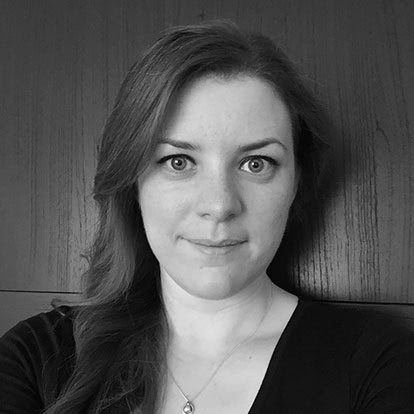 Show Off Your New Skills:

Get a Certificate

of Completion
Once the course is over, complete a written assignment to get certified in Manufacturing Safe Medicines & Medical Devices Course
Add it to your resume, your LinkedIn profile or just get that well-earned raise you've been waiting for.
Frequently Asked Questions
Is this course delivered online? Yes
Can I pause the class if I get to busy at work or because of family commitments? Yes
Are all course materials available 24/7? Yes
Can I take this program at my own pace? Yes
Do I need to be online all the time? No you don't
I live in the UK/Europe/USA/Australia etc,. Can I still take this program? Yes
Can I spread the payments over a couple of months? Yes
Will I have my own personal course leader who follows up with me to make sure I get to the end of the course. Yes
Will I have access to the materials after the course is finished? Yes for 6 months.
Start Your Application
Click below to start your application.
Talk To Our Team