Working for Pharma Company vs Engineering Consultancy or Engineering Contractor – Pros and Cons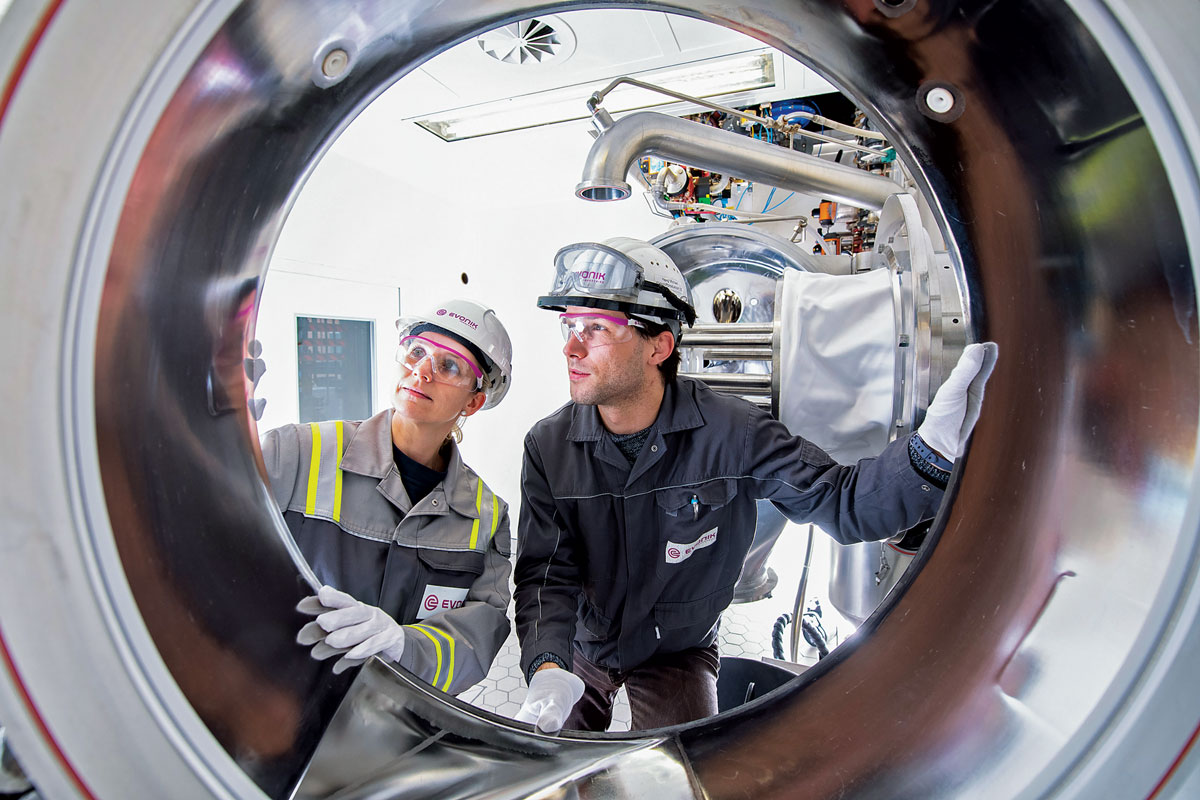 Working for Engineering Consultancies and Engineering Contractors
Working for an engineering consultancy or engineering contractor is an often-overlooked career path for engineers and technicians. However, they can offer an excellent career path with wonderful opportunities for career growth and high pay. 
So in this post, we are going to take a look at some of the biggest differences between working for an engineering consultancy or a contractor compared to working for a pharmaceutical company as well as the pros and cons of each. Many of the same observations apply to medical device manufacturers as well.
Please note the following important caveat before we start. 
All euro figures, percentages and timelines we use are broad averages only and are not meant to be taken as absolute figures. We use them to try and communicate a relative sense of scale and proportion between the different career strands.
Description and overview
Pharmaceutical Companies –  make medicines on an industrial scale. They employ a variety of engineers and technicians in different departments to that end. Here are some examples of different departments and the types of engineers/ technicians they'd employ.
Departments:
Production/Manufacturing:

process, chemical, manufacturing, production, biomedical (particularly in medical device manufacturing)

Quality

(may include validation)

:

quality assurance, validation

Operations

(including maintenance)

:

instrumentation, maintenance, automation, calibration, environmental, electrical, electronic (in certain medical device manufacturing plants)

Engineering

(focuses on capital projects): project, chemical, process, project, mechanical
Outside of the production/manufacturing department, most engineers in pharmaceutical companies focus more on ongoing internal projects and on the maintenance and upkeep of the facility. These companies offer well-paid roles with excellent career prospects and a clear path to senior-level positions. This environment prizes stability and continuity so the pace of change is generally slower than in other sectors. 
Engineering consultancies –  design, and manage (teams of different contractors) to build, commission and qualify a new manufacturing plant. They offer highly paid roles with excellent career prospects for anyone with a chemical, process, petrochemical, project, validation, automation, electrical, mechanical, maintenance, plant, environmental quality, CAD design, or even civil engineering background.
In contrast to working directly for a pharmaceutical company on ongoing internal projects, you would be more likely to work on large-scale capital projects. Your working environment is more fluid and dynamic compared to the pharma sector. Your working hours are fixed but there may be opportunities for overtime. The work is varied and you may be spending up to 30% of your time travelling depending on your role.
Engineering Contractors – are companies that physically build the plant, not manage the build as in the case of engineering consultancies. You may be part of an engineering contracting company or a one-person operation working on short term contracts. Like engineering consultancies, you would be more likely to work on large-scale capital projects. Your working environment is highly dynamic and fluid. The work is often more varied but you do have to move from project to project and your long-term work schedule will be far less predictable. 
You are paid at a daily or even hourly rate usually with significant opportunities for overtime. Often contractors can make significantly more money than equivalent engineers in engineering consultancies or those working full-time in a pharmaceutical company with the same level of experience. However, you need to balance this against the fact that you only get paid for hours or days you work and you get zero holiday pay. Furthermore, your role is not secure so you may have to find new work at the end of every project. 
Engineers and contractors in this area often describe this breakdown with the following 3 strands.
Client – in this case, the Pharmaceutical or Medical Device Manufacturing Company.
Consultant – in this case as a staff member of the engineering consultancy that consults on the construction of the plant.
Contractor  –  working for the engineering contractor that is physically building the plant.
Size and scale
Pharmaceutical Companies – vary in size from small manufacturing operations to giant manufacturing facilities combining multiple manufacturing plants employing thousands of people on one site. The raw capital investment to build a new manufacturing facility can go from tens of millions to hundreds of millions or even up to billions of euro.
Engineering Consultancies – vary in size anywhere from 5 to 10 people, to midsize companies with 100 to 500 people and up to giant multinational organisations such as Jacobs Engineering with over 55,000 people employed. You would mainly be employed in the office but depending on your experience might be on-site up to 30% of the time. 
Engineering Contractor – from solo contractors to small companies to large organisations employing thousands of people. You can expect to be on-site at least 60% of your time or more.
Where you work
Pharmaceutical Companies – depending on your engineering background, you'd be placed in the production or operations department or the engineering department working on projects. Your role could combine process, validation, automation engineering, etc with project engineering. Pharmaceutical companies tend to handle ongoing maintenance and smaller upgrades of an existing facility in-house because it's relatively easy to resource and because the workload is predictable. For example, a pharmaceutical company with 300 employees would have approx 4% to 6% of its staff working on engineering projects which works out to about 10 to 20 people.
Engineering Consultancies – As an engineer, you'd be placed within the engineering group. You would be working on much much larger projects as your company would have larger resources to handle the resourcing requirements of projects which come in peaks and troughs. Engineering consultancies generally train all their junior engineers on small capital projects and keep their experienced engineers for the major capital projects. For example, junior engineers in an engineering consultancy might work on capital projects of €5 million and above whilst their senior engineers would start on capital projects of a budget size of say, €50 million and above.
Engineering Contractor – You can expect to be placed on-site the majority of your time.
Types and sizes of projects
Pharmaceutical Companies – budget varies depending on the state or age of the facilities, or whether certain new products are coming on stream in the plant you're working in. Typically 3% of the capital value of an installed capital base in a manufacturing plant has to be spent every year in support of the existing installation. This would be planned for up to five years in advance. To illustrate the point, a pharma company handling approximately €10 million to €15 million of capital spending per year would probably spread this spend across 50 or more different projects. 
So each project might only be €100,000 to €500,000. In spite of their smaller project size, these projects could easily extend past a one-year duration as you have to plan, design, specify, order parts and equipment, have the project delivered, commissioned and qualified. The net result is that you often find you have to manage multiple smaller projects in parallel such as installing a reactor or a distillation column or modifying a packaging line, etc.
Brownfield Projects 
However, in addition to that, every so often whether it's every five or 10 years the company would embark on a major project, usually an upgrade to existing facilities. This is called a brownfield project where you're modifying an existing plant to increase its capacity from for example 100 tons a year to 200 tons a year. 
One of the key constraints that need to be carefully managed is how do you successfully complete the build while the plant is still producing product. You have to complete the project while maintaining the integrity of the existing manufacturing process and not impact product quality or patient safety. 
Greenfield Projects
You start on the same site or a completely brand new site and build something from scratch. You could build a new plant at a new location. Or you could build adjacent to an existing facility but you would have minimal tie-ins back to the existing plant, for example, electrical power, clean steam or cooling water, clean air, sewage, etc. 
These types of projects require big surges in capital spending which can be tricky to manage as it has a direct impact on the number of engineers needed and the mix of skills required to complete the project. 
Engineering Consultancies – capital projects within an engineering company are many times bigger and could start from a capital value of €5 million to €500 million or more. The size and complexity of the project will determine how many more experienced engineers you will need to place on it.  
Typically a €5 million capital project would probably be completed in a year. Generally speaking, you'd need a group of five to ten engineers on the project. You'd start out with one or two as the project rolled from the start, building up to five to ten engineers for the detailed design through to the construction, commissioning and qualification and ending the project with one or two engineers for the final handover. 
Engineering Contractor – The size and project timeline will vary depending on whether they are contracting directly for a pharmaceutical company or an engineering consultancy.
Approach to work and critical decision making
Pharmaceutical Companies – are very product quality-focused because you are thinking about the patient who is going to be using the medicines that are produced. Major decisions always focus on product quality and patient safety and any potential implications this has for the next FDA audit. This leads to a greater appreciation of the role of quality control and quality assurance systems and their necessity in making a quality product. 
In addition, the primary goal of a pharmaceutical plant is to make safe product while meeting its production targets. Pharmaceutical plant engineering supports the production department towards this goal and would have an influence in the critical decisions. But fundamentally, the production department's goals take precedence over other considerations.
​Engineering Consultancies – there are two key differences here compared to working for a pharmaceutical company. 
The first big difference is that when you're with an engineering company, you're very focused on the project scope and meeting the budget and installation deadlines. So you are engineering rather than product-focused. 
That's a key thing when you make decisions. Obviously big decisions, for example, the 80/20 decisions are easy to make. It's the 50/50 decisions that are difficult but ultimately these decisions tend to be made based on engineering considerations such as the equipment, cost,  schedule, its impact on the other disciplines and how it could impact the contract that you have. Ultimately the main goal of the engineering consultancy is to meet the clients' expectations and make sure the project is installed on budget and on schedule for that scope of work. And there is always a constant focus on those three things and this differs greatly from the goal of the pharmaceutical manufacturer.
The second big difference is that in an engineering consultancy, the engineer's time is the product. Engineers who transfer from a manufacturing company to a consultancy are often surprised by this difference. 
On a separate note, these engineers are very valuable to the consultancy Their years of working within a pharma company give them an understanding of the nuances of the product, patient safety and quality systems along with knowledge about the political dynamics of an organization.
Engineering Contractor – similar to that of engineering consultancy.
Product quality vs engineering systems
Pharmaceutical Companies – the engineering systems in a pharmaceutical company are less comprehensive and less robust compared to engineering consultancies, but its product quality control and quality assurance systems are much more heavyweight. As a result, the raw engineering system skills and tacit knowledge of engineers who have only worked in manufacturing are less finely tuned compared to those in engineering consultancies.
​Engineering Consultancies – the systems and project controls in an engineering consultancy have to be robust in order to bring the projects in on time and keep the client happy. However, they tend to have a weaker knowledge of the production control and quality systems associated with a product and can lack a product-focused mindset.
Engineering Contractor – Similar to engineering consultancies.
Career growth
Pharmaceutical Companies – offer an excellent path for career growth with well-defined career paths from entry-level positions all the way up to senior positions and above. You could pursue promotion within the same company or you could opt to move between companies and be hired as an engineering manager in one from having been a senior engineer in another. And vice versa.
Engineering Consultancies – from an engineering systems perspective, your experience and CV/resume can grow quickly. For example over a five year period you could have five major projects in your belt, all worth tens to hundreds of million euros with the result that your CV becomes much more tradeable and valuable when looking to move to another engineering consultancy as you have worked on multiple projects of different value for different clients.
In an engineering consultancy, the engineers time is the product and this changes the way in which you are valued and paid. The sector faces a war for talent like all other sectors but may not have the same level of brand attraction, fame or job security appeal as a major pharmaceutical company. Retaining talent is a prime consideration and therefore you can quickly find that your opinions carried a lot more weight and you are "well looked after".
Engineering Contractor – For the most part, you are entirely responsible for plotting your own career growth path.
Moving between pharma companies, engineering consultancies and contractors
For those engineers in a pharmaceutical company who wish to broader their engineering skillset and move across into engineering consultants, it can be more difficult to sell the project experience. For example, if you remain with the same company for more the 10 to 15 years, it can be challenging to frame your experience in a way that resonates with engineering consultancies as you would have moved from (comparatively) small projects to small projects all within the same company or within the sector. However, if you have been involved in a brownfield or greenfield project, that experience will alter this equation significantly
However in spite of that, what you bring to the table is a product mindset. This is hugely valuable in an engineering consultancy. Your experience in a pharma company would have helped you develop empathy and understanding of how the client sees the project and allows you to communicate with the clients as a consultant at a much deeper level because you've frontline experience and have a product sensibility that many engineering consultancies need.
So you could be hired to be a project manager in an engineering consultancy from being a senior engineer in a pharma company.
However, the opposite is not always the case. It's more challenging to be hired as an engineering manager in a major pharma company after being a senior project manager in an engineering consultancy. If you want to progress up the career ladder in pharmaceutical companies it is more likely (but not always) they will promote engineering managers from within the sector rather than from without.
But do please note that there are always exceptions to this especially if the pharma company is about to embark on a large scale greenfield project and needs deep project expertise. You could be hired into a very senior position in corporate headquarters to manage large capital projects.
What are the differences in your work location and day to day responsibilities?
Pharmaceutical Companies – you are going to be based in the same location with fixed hours doing design and project work. Your working day will be quite varied as the nature of your job means you have to deal with a variety of unexpected challenges. As you become more senior, your role may involve some business travel up to 10%. Again this will depend on your role and company.
Engineering Consultancies – if you are staff in an engineering consultancy, you are initially likely to be based in the head office or the sub-office doing design work until you are fully trained in the company's systems and procedures. As you gain more experience you would be sent out on-site. Generally speaking, you could expect that 30% of your time is site-based. Think wearing a hard hat and being inside a portacabin. The role may involve overtime but that depends on the state of the project schedule. For the most part, your working hours are fixed.
Engineering Contractor – if you're contracting you go or a told to go where the work is. You are going to spend the majority (at least 60%) of time on site. Your job is project-based with lots of variety on your daily schedule. Your hours may be fixed or you may be paid on a daily or even hourly rate so there could well be lots of potential for overtime. You can expect to move from project to project and so depending on the size of the country you live in you may be spending a significant amount of time away from your home. It's a more nomadic and dynamic experience and for those with the right temperament, it can provide a rewarding career path.
Prospects for promotion, salary and overtime
Pharmaceutical Companies – excellent prospects for promotion with a well-defined career path but it can take time to move up the ladder. In a manufacturing plant with 300 hundred employees, there are only approximately 15 engineers so the environment is not as fluid as a consultancy or contractor. Salaries tend to be about 25% above national industrial averages. For the most part, your working hours are fixed with no overtime.
Engineering Consultancies – the working environment is fluid and dynamic creating lots of opportunities for rapid promotion. In an engineering consultancy with 300 employees, almost all of them will be engineers. The company will be managing multiple large projects and you'll have opportunities to become the project manager a lot more often because they'll be a lot more of them. You are constantly focused on the project deadline and budget so the work can be stressful especially if the schedule slips or the project goes over budget. Staff engineers generally have fixed hours but this can vary depending on the state of the schedule. Salaries are up to 30% higher than someone with the same level of experience in a pharmaceutical company.
Engineering Contractor – the working environment is fluid and dynamic. For the most part, you'll be in charge of your own career development. Salaries are approximately 15% higher than those working in staff roles in engineering consultancies and can include bonuses for financially successful projects for the company. These are general figures and you could see significant variation in rates depending on local market conditions, the overall state of the economy and the demand for your particular skill set. On top of that, you could be working much longer hours which would add dramatically more to your overall earnings.
Job security
Pharmaceutical Companies – you generally have excellent job security working in a pharmaceutical plant as they are rarely closed down. Typically a manufacturing plant is usually in operation for up to 30 years and while the company that owns the facility may change, it's unlikely the factory itself will close.
Perhaps an often misunderstood point from people outside the industry is that technically speaking the pharmaceutical company is not approved to make a specific medicine at all of their manufacturing plants. Instead, the regulatory authorities approve a specific product to be manufactured at a specific manufacturing plant. And it can take from five to seven years to design and build a new plant, get it open and running, and then get the product manufactured in it approved to be sold to the public.
So even if the pharma company isn't making any capital investments in the plant, the company is more likely to keep the same people in employment because they know the process and systems in the approved plant and because no other plant can just quickly step in and manufacture the medicines instead of this plant.
Engineering Consultancies – if you are employed as staff with an engineering consultancy you have excellent job security. However, it won't be as solid as working for a pharmaceutical company. Consultancies do change and move offices depending on the vagaries in the market and the availability of projects. This fact may be less impactful in very large consultancies as they are better placed to manage the lumpy changes in demand in the market.
Contract Engineer – you'd have the least amount of job security compared to working directly for a pharmaceutical company or an engineering consultancy. However, you would probably be the highest-paid, especially for non-management roles. You'll need to start thinking about your next job three to six months before the end of the current contract you are working on. You always need to network and think about where your next job going to come from as the onus is on your to find work.
What career path would you recommend?
Should you start in a pharmaceutical company or start in an engineering consultancy or go straight into contracting? 
There is no perfect answer but here are some considerations.
1) Your own personal temperament and how much you value stability and job security. And remember, how you feel about this when you are in your twenties and have just graduated might be very different after you have 15 to 20 years of work experience and have a family with children to support. Or maybe not…
2) How comfortable are you with moving around to work on different projects. Once you're 15 to 20 years into your career, you may find yourself wanting to be more settled and the idea of being away from home has less appeal. But the opposite could also be true. You spent the first part of your career getting established. Now you want to shake things up.
3) How much autonomy and independence do you want. You may prefer to be in charge of your own schedule and find a regular work schedule too restrictive. 
4) How much your drive to work or personal circumstances are driven by financial considerations. 
5) It is our opinion that the best engineers are those who:
Have an appreciation of product quality which comes from working in a pharma company.

Have a solid background in engineering systems which comes from working in a consultancy.
We feel that you should try to get experience working in both areas and that the optimal way of doing that is to join a consultancy first. Spend two or three years in an engineering consultancy to get knowledge of the systems associated with engineering. Then move into a pharma company where you'll be able to build that knowledge of the product, develop your network and be surrounded by a supportive management structure. By this stage, you'll be a number of years into your career and you can decide whether you want your career to be in consultancy or remain within the pharmaceutical sector or go into contracting. But plenty of people build successful careers taking the opposite path and join a pharma company first and then move into engineering consultancy, or by sticking to one or the other all of their working lives.
6) Engineering contracting can be much more dynamic and freewheeling with tons of variety in your work location. If you are the kind of person who likes to move around, this could be for you. However, contracting can have a reputation for being tough, mercenary and hard-nosed and is not for novices.  We'd recommend working in both a pharma company to get the product knowledge and as staff, in an engineering consultancy during the first 5 to 10 years of your career so you can build your expertise and develop your networks and negotiation skills. Then decide on which suits you better and make your move.
You might also be interested in
Gerry Creaner
President
Senior Lecturer with GetReskilled
Gerry Creaner has over 30-years of experience in the Life Sciences Manufacturing industry across a range of technical, managerial and business roles. He established a very successful engineering consultancy prior to founding GetReskilled, an online education and learning business, with offices in Singapore, Ireland and Boston (USA), focussed on the manufacture of safe and effective medicines for the public.
He is also a founding Director of two Singapore based philanthropic organizations, the Farmleigh Fellowship and the Singapore-Ireland Fund, both of which deepen the well established and historical Singapore – Ireland relationship and deliver long-term benefits to both countries.
Gerry has an undergraduate degree in Chemical Engineering (UCD, 1980) and an MSc (Management) from Trinity College Dublin (2003) and is currently doing research for his Ph.D.
Donagh Fitzgerald
Head of Marketing & Product Development
Mechanical/Production Engineer
Donagh looks after the marketing and product development including the training and pedagogical elements of our programs and makes sure that all GetReskilled's users can have a great online learning experience. Donagh has lived and worked in many countries including Ireland, America, the UK, Singapore, Hong Kong and Japan where he managed to pick up the language. Donagh has also served as the Program Manager for the Farmleigh Fellowship based out of Singapore.
Donagh holds Degrees in Production Engineering and Mechanical Engineering from South East Technological University, Ireland.