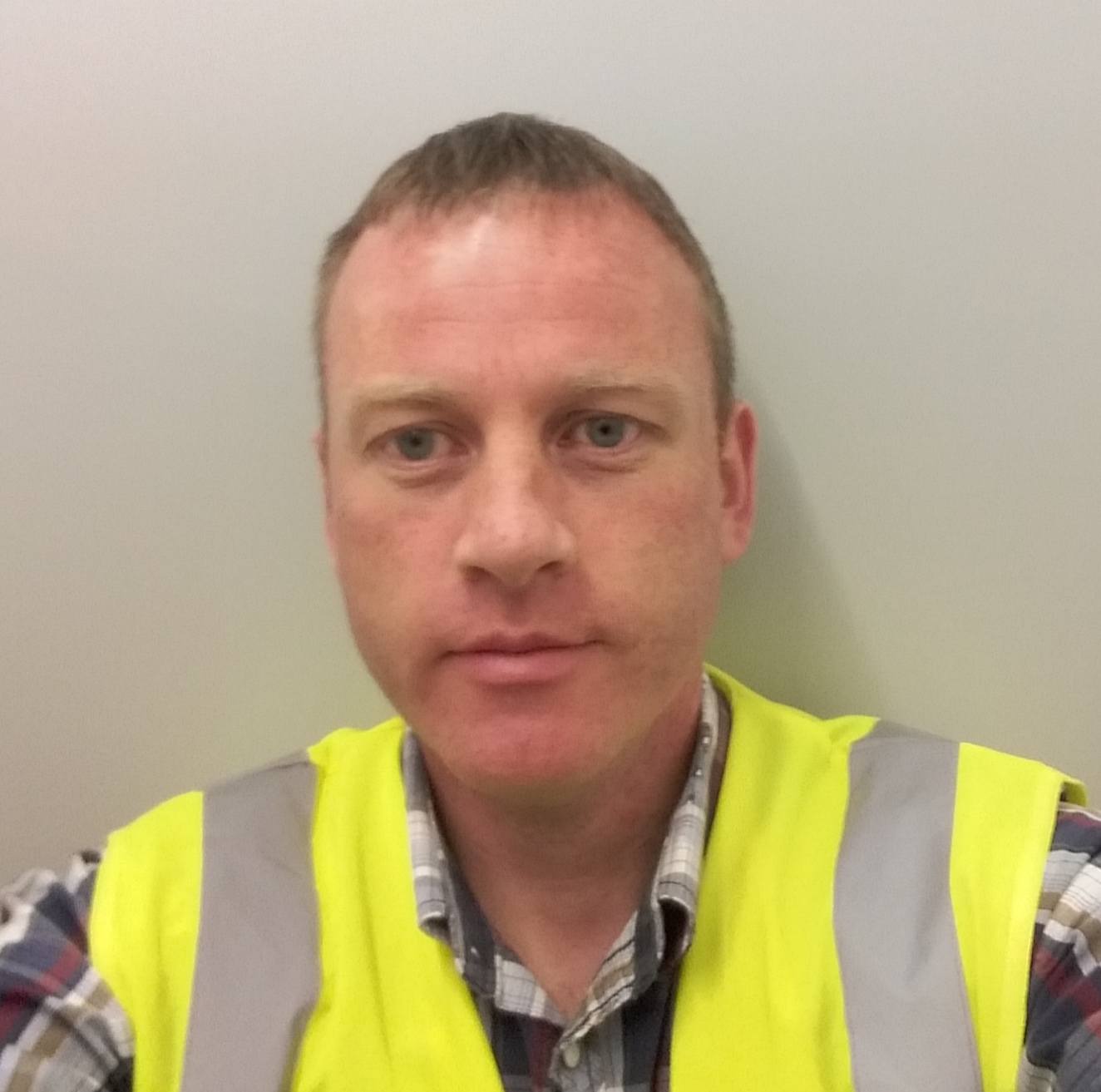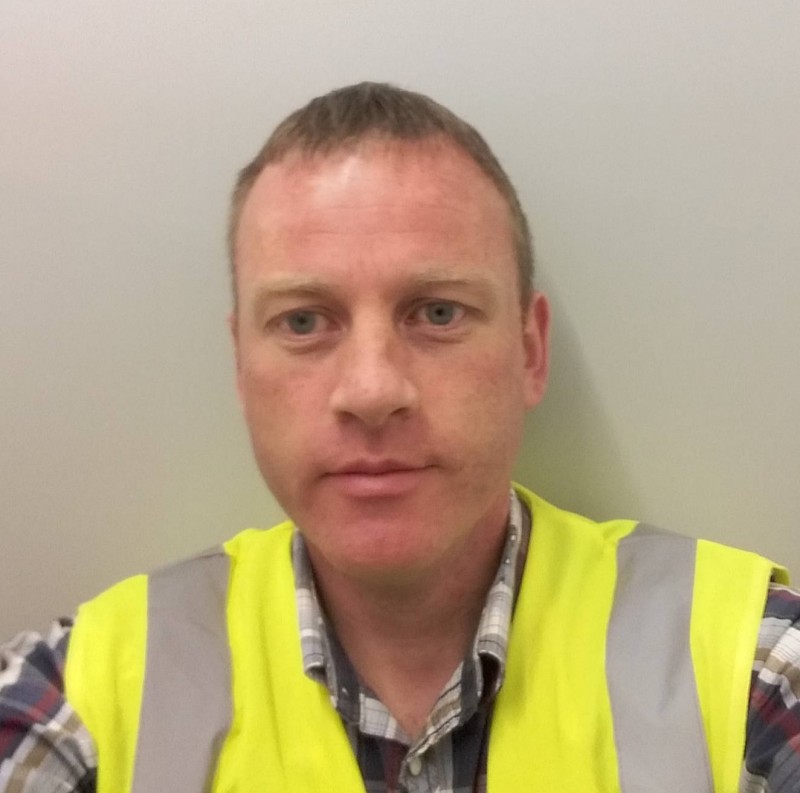 Student Profile – Colin Lane
Job Before: Manufacturing Operator (Pharma/Med Device)
Courses Taken: eValidation
Job Now: Validation Engineer
"I would say to anybody out there, if you're thinking about doing the validation course, just go for it. Do it."
Colin Lane is so happy with his most recent career move that he's already given it as a serious recommendation to 3 of his friends.
Colin's Work Background
He had worked in operator roles within the pharmaceutical and biopharmaceutical industries for about 6 years. These had mostly been contract roles, gaining experience and finding new challenges. He was passionate about his work and enjoying the industry. But he wanted more.
With a close eye on further options within the industry, Colin set his sights on validation. He'd heard that this was an area of "more interesting roles" that came with higher salaries and, most importantly, where there were lots of opportunities.
"There's a huge shortage of validation professionals out there at the moment. The pharma, medical device and biopharma industries are absolutely screaming out for them."
As one contract role was coming to an end, he signed up for GetReskilled's online Certificate in eValidation.
Learning Validation Online
"I think online learning has a massive advantage over the traditional sit in class method."
He goes on to explain that when he was considering his options he quickly realised that an in-person class could require a half hour commute 2 nights per week. That would be 2 hours a week wasted as he traveled. With an online option he could get an extra 2 hours of study time every week 'for free' by not having to travel.
He wasn't even 2 weeks in to the course when he saw a job advert for a validation role with what he describes as "one of Ireland's fastest growing companies in validation".
Many people would wait. They'd want more of their course complete or they'd be nervous about talking to employers about such a specialised role so early on. People often make the mistake of thinking they need completed certificates before they can start applying for jobs.
But not Colin. He was keen to get started.
Interviewing for a Validation Role
At his interview, the company was impressed by his enrolment in the course…
"They were already aware of the course, so that was good"
They asked lots of questions, discussed what he'd learned so far and tested his awareness of validation. He'd studied hard to get up to speed for the interview. And once he was in there, he was honest about his experience and his aspirations. His drive and self-motivation impressed them. He got the job.
Studying and Working at the Same Time
It wasn't always easy to combine the new role and his studies. He'd find himself studying in airport departure lounges just to keep up with his course assignments while he traveled for work.
"So [the timeline] was quite tight sometimes… but it was all worth it."
He's clear that it was absolutely the best decision. For him, the combination of on-the-job experience and the structured online education was the perfect way to learn.
And there's such a shortage of validation staff across Ireland right now, there's no reason not to give it a go.
"I would say to anybody out there, if you're thinking about doing the validation course, just go for it. Do it."
What's a Typical Day in Validation?
Well, it's varied. Validation is a meticulous analysis of the process. He's actively involved in analysing, testing, and writing documents.
And does he enjoy it? Absolutely.
"It is a challenge. Mentally stimulating. And it is exactly what I signed up for… there's a great career and I'm absolutely delighted with my role."
With his course successfully completed, he's now focused on his validation career. He's hoping it'll be a career filled with challenges and opportunities. It has been so far.
"I'm absolutely delighted I took the course… I suppose for people that are considering it, the one thing that I would say to them is that there's such a shortage out there. If you're thinking about it, just do it. I'd absolutely encourage anybody… who knows what doors will open and where you'll end up."
And he's not just recommending it to you. That's the same recommendation he's already given to 3 of his own friends.
Interested in a Career in Validation?
Validation Engineer Programs – Starter Level
You have GMP manufacturing experience
Or
You are a pipefitters/plumbers /pipe welder / site-foreman / instrument or boiler technician (i.e. you can interpret technical drawings)
Or
You have commissioning & qualification experience in ANY INDUSTRY e.g. Oil and Gas, Food Manufacturing, Mechanical or Electrical Construction, etc
Or
You work in Quality Assurance or Quality Control but have to sign off on validation documents you don't fully understand!
Or
You are a graduate engineer/chemical engineer/lab/scientist and want to move into validation
Check out our 15-week Equipment Validation Training Course – for starter roles if you want to retrain for starter level positions such as
Validation Technician – Some pharma companies call this role:

CQV Specialist
C&Q Specialist
Associate QA Validation Specialist
C&Q Junior Project Manager
Equipment & Process Validation Specialist
QA Validation Associate
QA Validation Specialist
With validation roles, you could work directly for a pharmaceutical company on in-house projects or work for an engineering consultancy or engineering contractor as part of a project team on large capital projects. (Note that actual job titles may vary – the distinction is more between who'd employ you and what type of projects you'd work on).
Validation Engineer Programs – Senior Level
Take our 30-week Pharmaceutical Validation Training Course for more senior validation, CQV and C&Q roles and move into senior-level validation roles that are more challenging and pay more. This is an intermediate to advance course where you will develop process validation protocols, plan a validation strategy and become a validation professional.
This program is delivered online and is university accredited at level 7 by Technological University Dublin, Ireland. 
Donagh Fitzgerald
Head of Marketing & Product Development
Mechanical/Production Engineer
Donagh looks after the marketing and product development including the training and pedagogical elements of our programs and makes sure that all GetReskilled's users can have a great online learning experience. Donagh has lived and worked in many countries including Ireland, America, the UK, Singapore, Hong Kong and Japan where he managed to pick up the language. Donagh has also served as the Program Manager for the Farmleigh Fellowship based out of Singapore.
Donagh holds Degrees in Production Engineering and Mechanical Engineering from South East Technological University, Ireland.
Claire Wilson
Content Marketing and Career Coaching
Claire runs GetReskilled's Advanced Career Coaching Programme – our specially devised job hunting course that helps our trainees take that final step into employment by leading them through the job hunting process. She is extremely enthusiastic about helping people reach their final goal of employment in their new career path.
Claire has a BSc (Hons) in Medical Biology from Edinburgh University and spent 7 years working in the pharmaceutical and medical device industries.