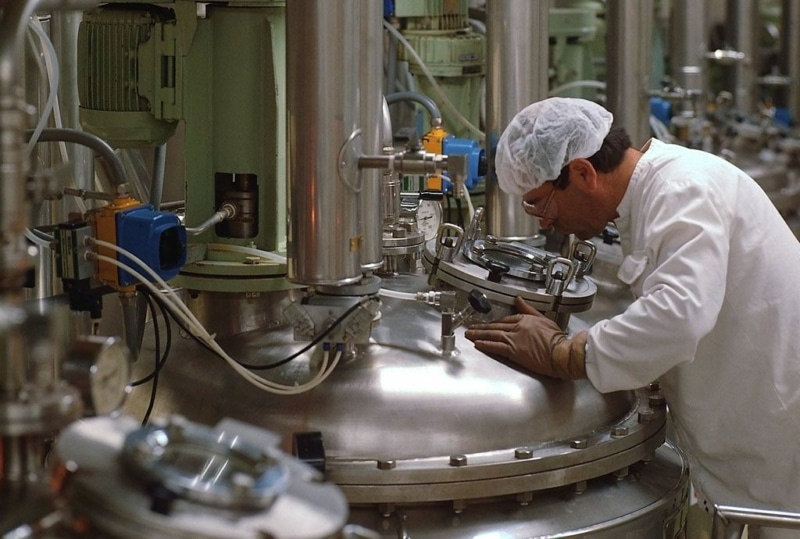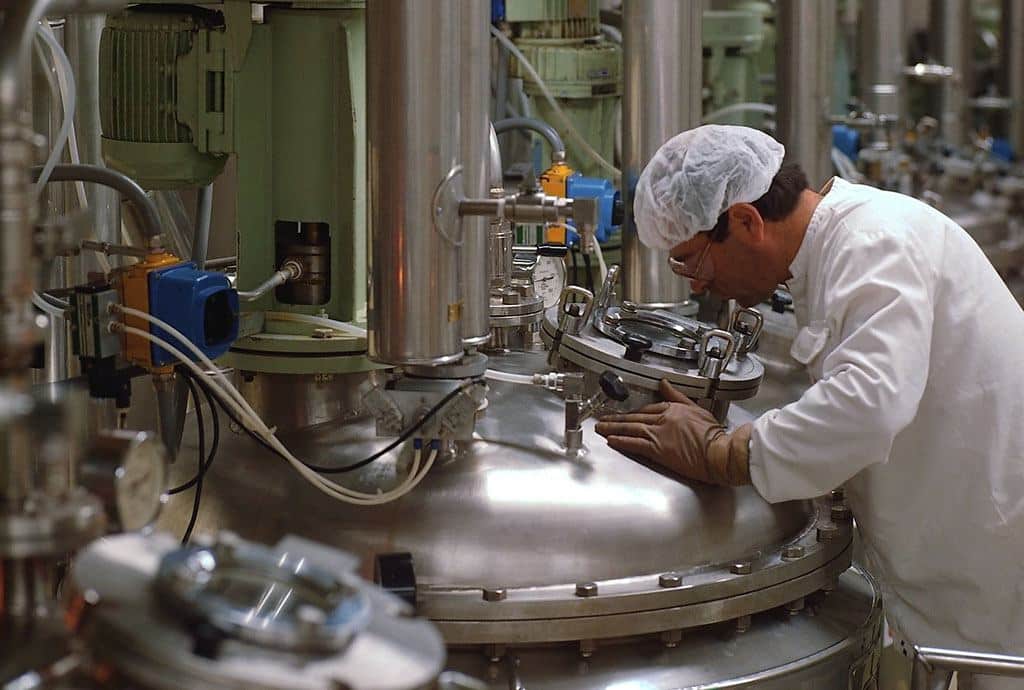 What is a Quality Engineer?
A Quality Engineer works within the quality team to ensure the overall quality of a manufactured product and is tasked with creating documentation, devising quality tests and defining the criteria a test result should meet. They play a key role in fixing issues when they arise.
Some Companies might call this role:
QA Engineer
QC Engineer
Senior Quality Specialist
Quality Engineers work within a wider team of professionals with the overall aim of making sure that the final products are safe, reliable and meet customer expectations while keeping the manufacturing process as effective and cost-efficient as possible.
Quality Engineers work with various stakeholders, at every part of the manufacturing process such as;
Design teams – testing to identify product durability and areas of weakness
Suppliers – working to ensure raw materials and component parts meet the company's quality standards
Manufacturing teams – ensuring that equipment and processes follow predetermined quality standards
Customers – analyzing issues reported via customer feedback, maintaining records and implementing changes to manufacturing when necessary
Quality Engineers are often tasked with the creation of quality practices, standard operation procedures (SOPs) and the relevant documentation for a given product or factory.
They set out appropriate tests and acceptable results to make sure that the testing for quality throughout the manufacturing process is effective.
And they also need to understand the underlying issues, develop successful fixes, and change practices where necessary to ensure that standards are maintained.
What Does a Quality Engineer Do?
The role of a Quality Engineer can vary greatly between companies.
In larger manufacturing operations, quality engineers can have a specific focus or area of expertise such as Quality Assurance,  Quality Control, Six Sigma, Quality By Design, The Taguchi Method, Quality Risk Management or even Reliability Engineering.
Quality Assurance
– is process-oriented and focuses on eliminating process variation by creating, revising and strictly implementing a set of tightly and precisely defined procedures or quality standards that when exactly followed, ensure the final quality of the product. Quality Assurance is preventative by nature.
Quality Assurance is typically reflected on the factory floor through the use of a Quality Management System (QMS). A QMS is a formalized system that documents processes, procedures, and responsibilities for achieving quality policies and objectives. It helps coordinate and direct an organization's activities to meet customer and regulatory requirements.
ISO 9001:2015 is the most recognised and widely implemented quality management system. Other techniques and methodologies used in Quality Assurance are Deming's 14 Points, Total Quality Control, and Total Quality Management.
Quality Control
– is product-oriented and focuses on testing a sample of a manufacturing process to make sure that it meets the required design specifications or quality standards. In pharmaceutical manufacturing, the sample testing is done in a laboratory so people who work in QC usually (but not always) have a science/laboratory background.
100% sampling or Statistical Process Control (SPC) are some of the more widely used techniques in quality control.
Six Sigma
– is a set of techniques and tools for process improvement developed by Motorola and gained industry-wide acceptance after it was championed by Jack Welch at General Electric. It aims to improve the output quality of a process by identifying and removing the causes of defects and minimizing variability in manufacturing and business processes. More recently, Six Sigma has been combined with Lean Manufacturing to form Lean/Six Sigma to eliminate waste and provide a framework for organisational and cultural change.
Quality by Design (QbD)
– quality by design is a concept first developed by the quality pioneer Dr. Joseph Juran. Dr. Juran believed that:
quality should be designed and built into a product
more testing doesn't necessarily increase the quality of the product. It can often have the opposite effect
most quality crises and problems relate to the way in which a product was designed in the first place
More recently, the Food and Drug Administration (FDA) in the US has started to encourage risk-based approaches and the adoption of quality by design principles in drug product development, manufacturing, and regulation due to the realisation that increased testing may not always improve product quality. Quality must be built into the product.
Taguchi Method of Quality Control
– developed by Dr. Genichi Taguchi of Japan, this method has at its basis, value for the customer where quality is defined as "the loss imparted to society from the time a product is shipped". The loss is defined mathematically by what he calls the loss function. Taguchi prescribes the use of low-cost off-the-shelf proven parts, materials that work over a wide range of conditions, and statistical experimentation.
Quality Risk Management (QRM)
–  makes extensive use of worst-case scenario planning to figure out what could go wrong and come up with steps to mitigate those risks. Think of it as a way of visualizing catastrophe before it happens and coming up with preventive steps either by designing out the problem (preferred) or procedurilize-out the problem (last resort). This methodology is used extensively in manufacturing, testing and distributing pharmaceutical or medical device products.
Reliability Engineering
– uses engineering techniques and statistical analysis to improve the dependability or reliability of a product or process that's subject to vibration, shock loading, voltage, radiation, extreme temperatures, fatigue or other environmental factors for a required time duration in a specified environment in order to:
Prevent or reduce the likelihood or frequency of failures
Identify and correct the causes of failures that do occur despite the efforts to prevent them
Determine ways of coping with failures that do occur, if their causes have not been corrected
Apply methods for estimating the reliability of new designs
Reliability engineering is used extensively in aviation, aerospace, automobile manufacturing, steam turbine design and nuclear power generation.
In smaller operations, Quality Engineers can be tasked with a much wider remit of responsibilities, providing quality engineering support to the whole system.
Based within the manufacturing facility, Quality Engineers can work on the manufacturing floor, in an office, or in a lab – depending on the specific tasks they are carrying out at the time.
As previously mentioned, the specific duties of a Quality Engineer will vary from company to company. But as examples, they can include:
Creation of quality documentation and development of SOPs for their facility and products in line with industry standards
Proactive review and improvement of systems and processes to ensure the maintenance of standards
Maintaining accurate quality documentation
Working closely with manufacturing staff to ensure quality protocols are followed and documentation is correctly maintained and implement any new changes or adaptations based on a quality review
Inspection and testing of various parts of manufacturing including products, components, processes, and comparing against predefined standards
Ensuring safety requirements are met at every point in the manufacturing facility
Analysing problems reported and developing improvements to overcome them
Oversight of junior quality team members
Statistical analysis of manufacturing data and creation of reports for senior staff members based on quality documentation
Working closely with external partners e.g. suppliers, customers, etc
Continuous improvement in the manufacturing process
What Skills Do I Need?
The ideal skill set for someone moving into a quality engineering role includes:
Analytical skills – need to be able to spot problems quickly and find the underlying causes so changes can be made
Critical thinking – once problems are identified, solutions and improvements must be found. This might involve thinking about a process, procedure or problem in a completely new way.
Attention to detail – as the people responsible for the creation and implementation of quality systems, as well as the people who notice and report on problems, every detail must be noticed and acted upon when necessary
Numerical skills – statistical analysis can be a big part of a quality engineering role
Communications skills – strong written and verbal communication skills are key. Must be able to relay potentially complex ideas to a wide range of audiences – both in personal consultations but also through company SOPs and quality documentation
Team working skills – working as part of the quality team, and in close coordination with other teams throughout the manufacturing facility (as well as potential for interaction with suppliers and customers) is a key part of quality engineering
Becoming a Quality Engineer
You need a high level and deep understanding of the manufacturing process to perform the role of a quality engineer. And so for that reason, a Bachelor's Degree in a lab/science or an engineering discipline such as mechanical, industrial, production or manufacturing engineering is the typical minimum requirement for quality engineering. The techniques used in quality engineering are usually added onto a lab/science or engineering qualification or learned on the job.
There are plenty of exceptions though depending on the industrial sector and country. An associate's degree in quality engineering with relevant experience can be enough to secure an entry-level role. And it's not uncommon for smart production operators, toolmakers, or technicians (with further education) to progress to the role of a quality engineer.
A master's degree in quality assurance is desirable for advancement to management positions.
Quality Engineer Roles in Pharma and Med Device Manufacturing
The majority of quality assurance or quality control roles for those with an engineering background will be in medical device manufacturing as there is a much broader use of discrete manufacturing. Pharmaceutical and biopharmaceutical manufacturing may have a few roles but the majority (but not all) tend to be concentrated around fill-finishing and packaging operations.
Apart from "Quality Engineer" or "Senior Quality Engineer", here are some of the more common job titles we see advertised.
Senior R&D Quality Engineer
Design Assurance Quality Engineer
Quality Engineer – New Product Development
Principal Supplier Quality Engineer
Quality Engineer – Manufacturing Support
Senior Manufacturing Quality Engineer
Quality Engineer (QMS)
Quality Assurance Engineer
Quality Systems Engineer
Check out our Conversion Course into Engineering Roles in Pharma to retrain for production quality roles within a Good Manufacturing Practices (GMP) regulated pharmaceutical or medical device manufacturing environment.
NOTE: The majority of Quality Control roles in pharmaceutical manufacturing involve laboratory testing and for that reason, the majority of QC roles in the pharmaceutical manufacturing sector tend to be filled by those with a lab/science background, not engineering/manufacturing backgrounds. But there are plenty of exceptions.
Environmental Quality Roles.
If you came into quality from a mechanical engineering or plant engineering background, you could also look at environmental quality roles.  Pharma needs purified water and clean air systems to manufacture safe medicines that are used for injections and part of your job would be to maintain and ensure the quality of the output of these systems. Check out our Conversion Course into Engineering Roles in Pharma
Quality Engineer Salaries & Job Growth
Quality Engineer Resume Tips
As with all resumes, it's extremely important that you tailor your Quality Engineer resume to reflect the language used within the job advert. Where you have relevant experience or skills, use the words and phrases that the employer has used to describe them. Do not assume that someone will read similar wording and know what you mean.
Quality Engineer roles will typically be looking for the skills previously outlined:
Analytical skills
Critical thinking
Attention to detail
Numerical skills
Communications skills
Team working skills
For more help with your resume, check out these templates and this list of 30 tips to improve your resume.
Other Types of Pharma Job Roles
Engineering
Maintenance
Quality
Validation
IT/Automation
Our Most Popular Programs and Courses