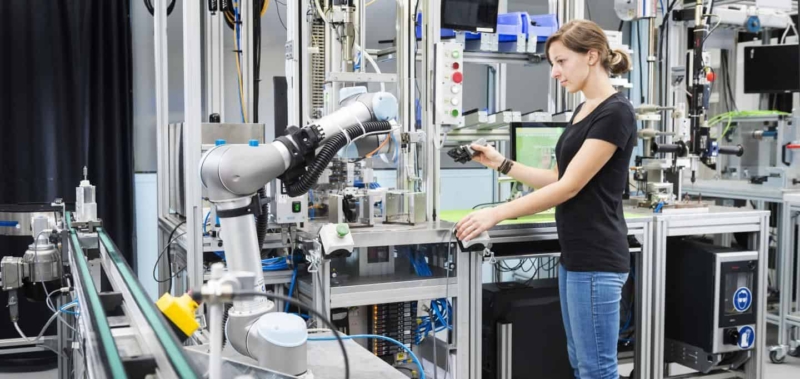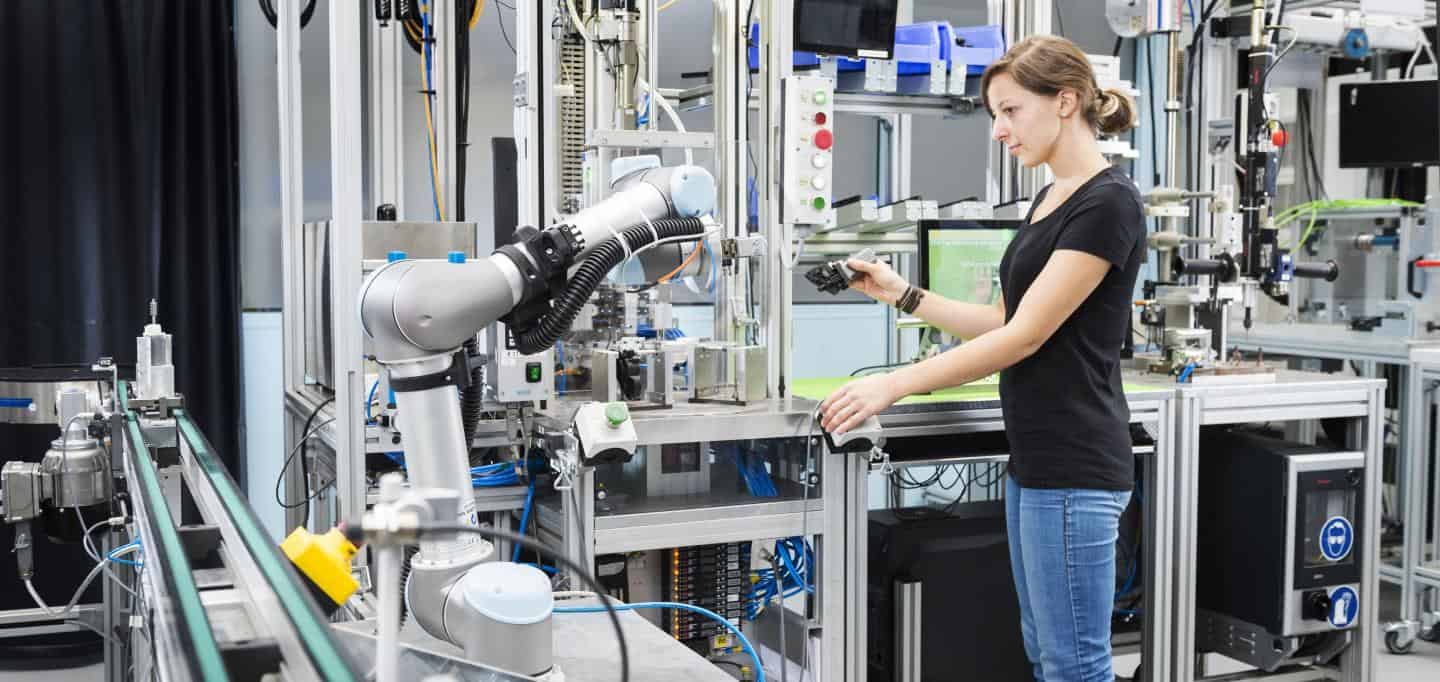 What is a Manufacturing Engineer?
A Manufacturing Engineer designs and operates the manufacturing systems for a product. They choose the best technologies and processes to manufacture it, plan and design the factory that will produce the product, and manage the running, maintenance, and continuous improvement of the manufacturing process.
They may also be responsible for inventory control, quality management, quality control, material flow, cost analysis, procurement and supply chain management.
Their main goal is to create the stages of a manufacturing system that produce a product in the most time-efficient and cost-effective way possible, while always maintaining staff safety and product quality.
According to the BLS, the median annual wage for industrial/manufacturing engineers was $88,020 in May 2019 with projected job growth of 10% from 2016 to 2026.
What is Manufacturing Engineering?
Manufacturing engineering is the branch of engineering that is concerned with understanding, analyzing and improving complex industrial, manufacturing and infrastructure systems. It focuses on finding and using the equipment needed to turn raw materials into a finished (discrete) product in the most efficient way possible.
What Does a Manufacturing Engineer do?
A Manufacturing Engineer is responsible for ensuring that manufacturing is carried out (and the end product is produced) in the most time-efficient and cost-effective way while still maintaining overall product quality.
For a new facility or product, they would figure out the optimal manufacturing process, break out the individual process steps, design and layout the production line, choose the machinery, design and layout the individual workstations and develop an operational plan to ramp up production.
Within existing manufacturing set-ups, they are more likely to work in the monitoring of equipment and identifying opportunities for improvements to increase productivity while maintaining product quality.
For example, a Manufacturing Engineer might be hired to:
Automate an engine manufacturing facility through use of robotics, computer integrated technology or a flexible manufacturing system (FMS).
Design a cell phone manufacturing processes to reduce costs and improve product quality
Figure out the most optimal layout of machines and equipment for manufacturing cells in discrete parts manufacturing.
Develop and implement fabrication processes for microprocessors
Identify the most cost-effective material handling and facility layout alternative for an aerospace manufacturing company
Design the tools or equipment to manufacture a product if none exist
Check out this video from JobTalk on a "Day in the Life of a Manufacturing Engineer".
Exact tasks will vary greatly between roles depending on the final product of manufacturing, but examples of tasks include:
Conceptual design of the manufacturing process.
Analyze the product and design a method to produce that product efficiently
Installation of new equipment
Production management including managing of production targets and inventory control
Continuous improvement and elimination of waste through ongoing analysis and identification of inefficiencies within the system
General oversight and monitoring of machinery – including project coordination for maintenance, upgrades, and repair when needed
Working with manufacturing staff to train on new equipment or optimization processes
Help with troubleshooting of problems within the manufacturing process
May have budgetary responsibilities
To be a great Manufacturing Engineer, it is also important to keep up to date with new technologies and improvements in the field.
Manufacturing Engineer Vs. Process Engineer
Manufacturing Engineers (generally) work in Discrete Manufacturing – machines and or assembles (screws, bolts, welds, glues, rivets) individual pieces into a distinct product often on an assembly line. (Think car assembly – Telsa's production line for its electric cars, furniture manufacturing (think IKEA), shipbuilding, cell phones (iPhones), computers, airplanes, syringes, medical pumps, scalpels, pacemakers, etc)
In a discrete manufacturing factory, you typically find, assembly lines, U shaped assembly areas, conveyor belts, machine tools, CNC machine centers, CNC lathes, stamping presses and dies, robots, welders, pick and place (SCARA) robots, injection moulding machines, packing machines, air-powered assembly tools, painting and finishing areas, etc.
Process Engineers work in Process or Continuous Manufacturing – takes a formulation or recipe of ingredients and blends them together using a chemical reaction, heat, cold, fermentation, etc continuously or in a batch into a final product which is usually a liquid, powder, gas or solid. (Think turning milk into baby formula, oil refining, gasoline, plastic, casein, cheese, butter, paint or pharmaceutical manufacturing,)
In a process manufacturing factory, you typically find, piping, pumps, tanks, flow valves, steam valves, temperature gauges, boilers, vessels, reactor vessels, crackers, distillation columns, heat exchangers, boilers, steam pipes, autoclaves, clarifiers, decanters, fluidised dryers, Program Logic Controllers (PLCs) PID (Proportional Integral Derivative) Controllers, etc,
Manufacturing Engineer Vs. Production Engnieer Vs. Industrial Engineer
For some people, they are broadly synonyms with far more similarities than differences. But for what it's worth, here is a very high-level take on the differences.
Manufacturing Engineers – more concerned with the initial research design, layout and build of the manufacturing process or system.
Production Engineers and more focused on running the systems and would place more emphasis on meeting production targets, inventory control, operations management, continuous improvement and elimination of waste, quality control, and quality assurance.
Industrial Engineers similar to production engineers but much more emphasis on working with people. They look for ways to make the workers' routines more efficient to improve production.
What Skills Do I Need?
The skills needed to be an effective Manufacturing Engineer include:
Analytical Skills – need to be able to identify areas of low efficiency and work to provide improvements
Lean Manufacturing Skills – must be able to identify and eliminate waste within the system
QA and QC Skills – such as ISO 9000, Six Sigma, Statistical Process Control, etc
Communication Skills – will work with manufacturing employees at all levels and need to be able to effectively explain the relevant points of equipment to each. Also needed for successful project management
Technical Skills – must be able to work with different technology to provide a solution that produces the required result in the most efficient way possible
Commercial Awareness – must keep the "bigger picture" in mind at all times when considering each step of the manufacturing process
Problem Solving Skills – have to take a concept of a process and establish the equipment needed to make it happen
Organisational Abilities – should be able to prioritise tasks, set schedules and work between different projects to achieve overall business goals
Manufacturing Engineer Salaries & Job Growth
Becoming a Manufacturing Engineer
Manufacturing Engineers will typically have a Bachelors degree in manufacturing, industrial or production engineering. Others may start with a mechanical engineering degree and move sideways into this role. 
What kind of Jobs Can Manufacturing Engineers Get in Pharmaceutical and Medical Device Manufacturing?
The majority of roles tend to be in:
Medical device manufacturing as there is a much broader use of discrete manufacturing
Engineering consultancies also hire manufacturing production engineers into process optimisation consultancy roles
Pharmaceutical and biopharmaceutical manufacturing will also have roles but the majority (but not all) tend to be concentrated around fill-finishing and packaging operations (Think running a highly automated packaging line).
Another option would validation roles as their background in engineering design and interpreting technical drawings are relevant to this field.
For most roles though, manufacturing engineers are probably going to need some retraining, especially in GMPs and risk management techniques.
So you would have roughly 2 broad options.
Option 1
Retrain for production/manufacturing roles within a GMP regulated manufacturing environment such a medical device or pharmaceutical manufacturing.
Take our 15-week online Conversion Course into Engineering Roles in Pharma to learn GMPs and how safe medicines and medical devices are made in a regulated environment. You will also learn the air, water and steam systems that underpin medical device manufacturing.
Option 2
Retrain for validation roles for both pharmaceutical companies and engineering consultancies. 
Take our Validation Training Course – For Starter Validation Roles  and retrain for the following roles:
Manufacturing Engineer Resume Tips
As with all resumes, it's extremely important that you tailor your Manufacturing Engineer resume to reflect the language used within the job advert. Where you have relevant experience or skills, use the words and phrases that the employer has used to describe them. Do not assume that someone will read similar wording and know what you mean.
Manufacturing Engineer roles will typically be looking for the skills previously outlined:
Analytical Skills 

Communication Skills 

Technical Skills 

Commercial Awareness 

Problem Solving Skills 

Organizational Abilities 
For more help with your resume, check out these templates and this list of 30 tips to improve your resume.
Manufacturing Engineering Job Vacancies
For a list of currently available pharmaceutical Manufacturing Engineering roles, head over to our jobs boards and select Engineering in the "Jobs by Category" menu. We currently have jobs boards for Ireland and the UK.
Other Types of Pharma Job Roles
Manufacturing/Production
Engineering
Maintenance
Quality
Validation
IT/Automation