Cork's Pharma Industry at a Glance
Over 10,000 are people directly employed by Pharmaceutical and Medical Device Manufacturing Companies in Cork. Many more are employed indirectly.
Home to 6 of the world's top 10 pharmaceutical companies
More than 25 companies have manufacturing sites
Sites in the county include a Shingo Prize Winner for excellence in manufacturing, one of the top 9 most advanced factories in the world and Cork's Company of the Year 2018. Read on to find out more…
Cork consistently ranks 1st or 2nd for having the most available Pharmaceutical and MedTech jobs in Ireland. Click here to see Pharmaceutical and MedTech jobs in Cork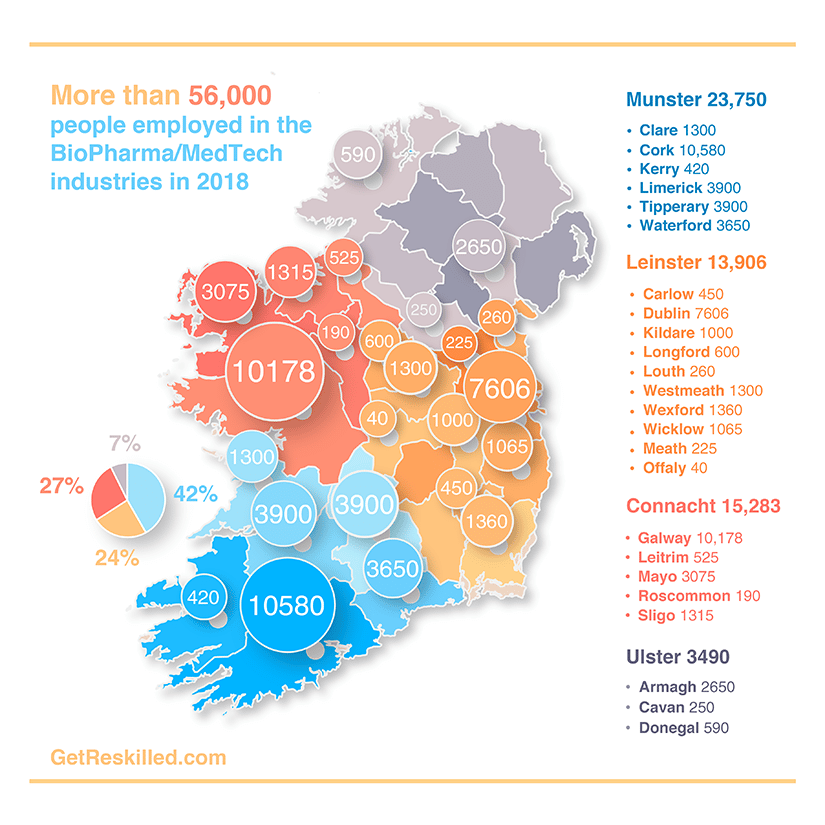 MedTech and Pharma Job Announcements in Cork
There have been several investment and job announcements in Cork recently. Some of the most significant include:
Is a Pharma Career or MedTech Career Right for You?
Is your career stuck? Is your industry in decline? Want a great job with a higher salary? Our Online "Certificate in eBioPharmaChem" program may be the answer. Retrain and Get a Job in Cork's BOOMING Pharmaceutical and MedTech Industry.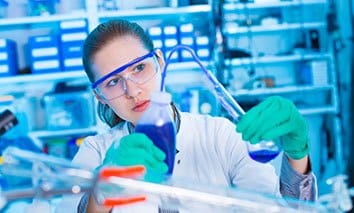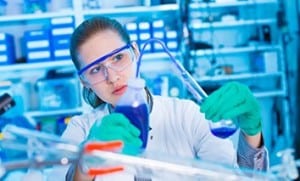 Pharma Manufacturing Jobs are Stable, Safe and Secure

81% of 2017 Graduates Found a New Job in 6 Months

High-Paying Jobs – 30% Above Average
You Might Also Be Interested in:
If you know of a company or group we've missed from this page, or think your company should be displayed here, please contact us.