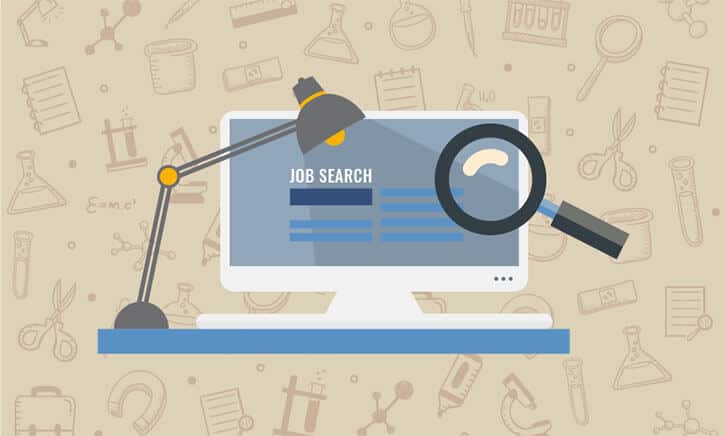 "Will I definitely get a job?" is one of the most common questions we get asked.
First up, let us be clear, we won't find you a job, an internship or a work placement. What we WILL do is give you all the training you need to be job ready.
And we are serious about helping you find a job, so we give you a few extras on top of that.
So let's take a look at all the ways we help our trainees to move into employment within the pharmaceutical and medical device manufacturing industries.
Website Job Resource Centre
We have a section of our website dedicated entirely to providing you with resources that will improve your job hunting skills.
We've written these article, templates, and checklists specifically for people making a mid-career change into pharmaceutical manufacturing.
There is advice and information on CV writing, networking, speculative application and SO much more.
In addition, there's also a growing library of local resources to help you job hunt in your area. So be sure to check out our job resource centers for Ireland, the UK, and the USA.
Jobs Boards
You'll find our jobs boards on the relevant resources centers but you can also sign up for email alerts to let you know when the jobs board has been updated.
Twice every month we search through hundreds of company websites to collect together all the currently available jobs into one handy jobs board. Each and every job listed has a link straight to the company's own job advert, making it easy for you to apply directly to the company.

Check out our jobs boards for Ireland, the UK, and Philadelphia, USA.
Course Assignments
Assignments across all courses will help you consider course content in a way that will be extremely useful in industry environments.
They are specifically designed to help you frame your thoughts and knowledge in a way that you could discuss with employers at interview. They are aimed at helping you build a portfolio which you can bring to interviews to prove you are the best person for the job.
Advanced Coaching Programme
Some of our courses also offer access to our Advanced Coaching Programme. This is a 25-week programme that lays out the steps necessary for a successful job hunt and talks you through them one week at a time.
The first 4 weeks of the course are about laying the groundwork for your job hunt – making sure your CV and job hunting skills are up to date using a range of resources. From week 5 onwards, you'll develop these skills further and be applying for jobs.
During this programme, you will also have direct access to an advisor who can offer you specific feedback and advice about your own job hunt.
Money Back Job Guarantee
Finally, some of our courses actually have a Money Back Job Guarantee option available. You must select this option at the point of enrolment in your course, having discussed it with a member of our admissions team.
Essentially the Job Guarantee follows 3 steps:
Enroll in a course that has the "Job Guarantee" as an option

While you study, follow along with our add-on job hunting course

If you don't get a job offer within 3 months of graduating, we'll refund your course fees.
The Truth About Your Job Hunt
Since we started with a moment of blunt truth, let us finish with one.
Your first job hunt in a new industry isn't going to be the easiest thing you've ever done. It will take time, energy and commitment.
For the best chance at a successful mid-career change into pharmaceutical manufacturing, we recommend between 5 and 10 hours dedicated to your job hunt every week.  
You'll probably have moments where you wonder if you did the right thing.
What we can tell you though, is that 81% of our 2015 graduates found employment within 6 months of graduation.
And, of even greater note, is that it is not uncommon for trainees to find work while still completing their courses.
People just like you have, and are currently, making a successful change into pharmaceutical manufacturing using our courses.