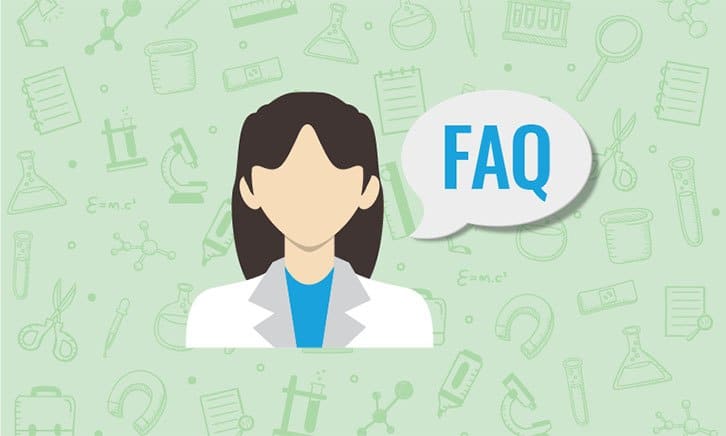 The Certificate in eBioPharmaChem is a 37-week online course that will give you the industry knowledge you need to make a mid-career change into pharmaceutical manufacturing.
Pharma Manufacturing Jobs are Stable, Safe and Secure
High Paying Jobs (25% Above Average)
University accredited (Level 7) by Technological University Dublin, Ireland
Stand-alone Programme designed specifically to help you find a new job
Also a stepping stone to our follow-on specialization programmes
Application Deadline: Wednesday 21st June
Program Starts: 29th June
Start Your Application
What is the Course Content?
The course is composed of 3 modules:
Module 1 – Fundamentals of Pharmaceutical Manufacturing Technologies – 13 weeks (VOMP 3001) 
Module 2 – Commissioning & Qualification of Equipment and Systems – 12 weeks (VOMP 3002)
Module 3 – Chemistry for API's – 12 weeks (VOMP 3003)
Click here for a full syllabus
Each module has its own assignments (see below for more info).
How is the Course Delivered?
The Course is delivered online with the exception of one lab practical. You will have access to the materials for at least 6 months after you have finished the course.
Modules 1 and 2 are delivered by Dr. Joe Brady of Technological University Dublin, on our Moodle Learning Management System. Don't worry if you've never used it before, full instruction will be given.
Module 3 is delivered by Professor Anne Greene of Technological University Dublin, via DIT's online delivery system, Blackboard. Again, full instruction will be given.
The one-day lab practical is held at Technological University Dublin, during module 3. Contact us if you have any questions
We typically run one eBioPharmaChem course per month.
What Does a Typical Week Look Like?
The course is split into 3 modules.
Each module has 8 "sessions" of online content, one per week.
Each session of online content typically includes 6-10 topics.
Each topic includes:
A video – these are typically 5-10 minutes long and deliver 80% of the course content

A set of course notes – these provide additional depth to the video content.

Two self-assessment questions – one before the new content to recap relevant prior learning; and one after the new content has been delivered, to help you assess how well you've taken on this new material. The purpose of these is to have you to consider what you have learned and identify any gaps in your knowledge. If you cannot answer these questions, you should revisit that topic's learning materials. These questions are not marked by course advisors but you should really view them as sample interview questions, these are the sort of questions you'll need to confidently answer to get a job in the industry. It is extremely important that you take the time to consider them and write great responses.

A visit to the class discussion forum – after each topic you should spend some time on the class discussion forum where you can chat to other students about the topic, about any difficulties you had or to explore ideas further. This discussion board is monitored by a lecturer so you'll have any technical questions answered by them.

Some modules also provide the opportunity for a live Q&A tutorial with your lecturers. But always remember your course coordinator is on hand to help with any problems you might experience.
In total, you should plan for approximately 1.5-2 hours to complete each topic, depending on your previous academic and professional experience.
You have access to the online course material 24/7, with new course material being released weekly. We recommend that you create your own study timetable to work around any other commitments you may have and ensure enough time to finish each week's work before the next is released.
At the end of the module there is an assignment (see below for more information).
We check activity logs weekly to make sure that you're managing to keep up with the work. This helps us to spot any potential issues early. You have a course coordinator who will check in with you (via email or phone call) if it looks like you're starting to fall behind.

They'll also be in touch weekly to let you know when new content is live. In addition, this is same the person you could proactively reach out to if you feel like you have any issues or are struggling with the course.
What are the Assignments Like?
There are various types of assignment throughout the eBioPharmaChem programme. Each assignment is given after the relevant course material has been delivered.
You will be advised by an announcement on Moodle when your assignment is available to start as well as what the submission deadline is.
Module 1
Essay style assignment – at the end of module 1 you will be given a question related the content of the module and be required to write an approximately 3,000-word essay in response.
All the information you need to complete this successfully will have been delivered throughout the module. You usually get 2 or 3 weeks to write this assignment including your booklet of short answer questions.
Booklet of short answer questions – this is released at the same time as the essay assignment. The booklet contains 8-10 questions which will each require an answer of approximately 1-1.5 pages. All the information you need to complete these successfully will have been delivered throughout the module.
Module 2
Protocol writing assignment – in module 2, your end of module assignment will be to write a protocol based on the knowledge you have just gained. Although this assignment can look a little intimidating at first glance, you will have been taught all the information you need to successfully write this.
Module 3
Problem sheets – during module 3 you will be issued with problem sheets containing a set of short answer questions. These will each require an answer of 1-2 pages.
These problem sheets are to ensure you have a good understanding of the relevant information needed for the lab practical and need to be completed before the lab practical session. Again, you will have been taught all the information you need to complete these.
Lab-based practical – at the end of module 3 you must attend and submit a lab report for a lab-based practical that is held at Technological University Dublin. We will send you the materials you need to study, review and print out, prior to the lab session.
Online exam – at the end of module 3, you have to sit a 1-hour online open-book exam. In advance of this, you will be issued with a date and time at which you will be required to take the exam. If you have an issue with this time slot, you have to alert your course advisor as soon as possible.
Graded assignments will be submitted via email AND hardcopy. You should also keep a copy for yourself as a reference for further study or employment.
Graded assignments will be reviewed intermittently during the course and given a provisional result. Results remain provisional until all assessment elements are received and your completed file is reviewed by the Technological University Dublin exam board.
When will TU Dublin issue my University Certification?
Upon completion of the programme, we will submit your work to the exam board at Technological University Dublin (TU Dublin). Once the exam board has reviewed and approved the submission, you will be awarded your level 7 certificate.
TU Dublin holds exam boards twice a year – in September and February. Your assignments will be submitted to the first available exam board after you complete them. This does mean that you will have to wait to receive your certificate.
We will happily provide written proof of your studies before your certificate has been issued if needs be. Speak to your course advisor.
What Support do I Have While I Study eBioPharmaChem?
You will be appointed a dedicated course advisor who will be with you from the start of the course until you successfully complete it.
As well as checking your course activity weekly, they will check in with you at regular intervals to see how you're getting on. They are also available should you wish to ask any questions or discuss your progress in the course.
You will also have access to a discussion forum with your classmates. This is monitored by lecturers so is a place where technical questions can be asked. But it is also a place for you to discuss your progress, idea, and challenges with others who are in exactly the same position you are.
What Science is Involved?
Module 3 is titled "Chemistry for API's". Some trainees worry about their ability to follow a chemistry-based module.
The aim of this module is to provide a foundation in the general chemistry necessary to appreciate the fundamental concepts involved in the chemistry of API required for the manufacture of medicinal products.
As such, the chemistry being discussed is at a basic level. You certainly do not need a chemistry degree to understand the principles being discussed.
All principles will be taught from the very beginning and no prior knowledge of these is assumed. The vast majority of trainees have no problems with this section once they begin.
One of the benefits of online study is that you can revisit sections again if you need to.
Additionally, there is support material that can be recommended if you'd like to consolidate the course content.
What Kind of Job Would I Be Suitable for After?
The type of job you would be suitable for will depend greatly on your previous work experience.
For example, if your CURRENT or PREVIOUS job is from one of these areas:
Nutritional, Beverage, Food or Dairy Manufacturing
Or
Manufacturing/Production
Engineering
Quality
Maintenance
You would take this program to retrain for the SAME OR SIMILAR jobs within the pharmaceutical or medical device manufacturing industry.
OR
If you are coming from our Conversion Course into Pharma or from an entry-level role within the pharma space, you can take this Certificate in eBioPharmachem program to move into more senior roles with a higher salary. Some typical roles
Are There Opportunities for Further Study After eBioPharmaChem?
Application Deadline: Wednesday 21st June
Program Starts: 29th June