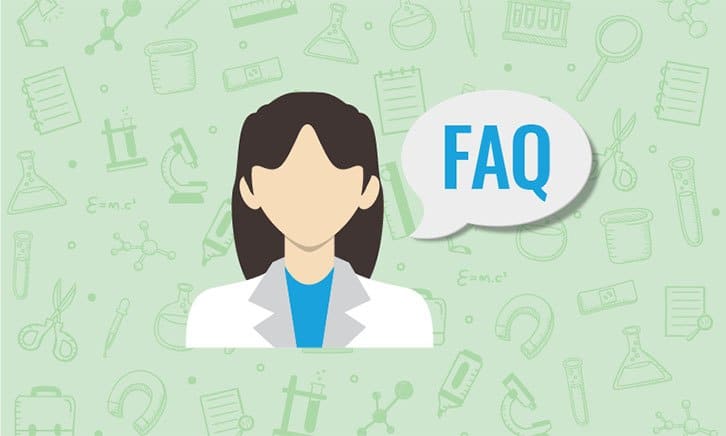 The Certificate in eValidation is a 30-week online program that will retrain your for more senior roles in the highly sought-after niche area of validation, within pharmaceutical manufacturing.
Acute shortage of Validation Professionals worldwide.
A stand-alone programme designed to build your validation skills
Academically accredited (Level 7) by Technological University Dublin, Ireland
A stepping stone to our follow-on Degree Programme
Application Deadline: Wednesday 15th February
Program Starts: 23rd February
What's the main goal of the Certificate in eValidation?
The Certificate in eValidadtion is a stand-alone program designed specifically to help develop process validation protocols, plan a validation strategy and become a validation professional.
Who is this program for?
The eValidation program is typically suitable for:
People already working within the pharma or med device sector who want to specialize in more senior validation roles

People who have successfully completed our Certificate in eBioPharmaChem or Starter Validation program
At the end of the program, you would be able to take the role as Team Leader on a Validation Team.
Recognized prior learning (RPL) and experience will be always be taken into account. We assess every application on its individual merits. Contact us if you'd like to discuss this further.
What is the program content?
There are 3 modules that make up the program:
Module 1 – Pharmaceutical Facility Design (VOMP 3006)
In this module, you will receive a strong grounding in the modern science and engineering concepts of the environmental controls (air) and clean utility systems design that underpins an aseptic manufacturing facility and the quality systems used in this highly regulated environment to ensure the manufacture of safe and effective medicines for the public.
Module 2 – Planning a Validation Strategy (VOMP 3008)
This module will give you a broad understanding of how to develop a Validation Master Plan (VMP) for a typical product lifecycle and to prepare the Process Validation Protocol for presentation during a regulatory audit.
Module 3 – From URS to PQ – a Practical Validation Project (VOMP 3011)
This is a capability building experience where you will develop a P&ID and then back-engineer it into a URS (User Requirement Specification) which will be used to identify the key process measurements that will form the basis of the Performance Qualification (PQ) test script.
This link will take you to the full syllabus
Each module is 10 weeks long and the program has a variety of assignments (see below for more info). With your course login, you will have access to all program material for at least 6 months after completion.
How is the program delivered?
All program learning is done online.
Modules 1 is delivered by Dr. Joe Brady on an online platform called Moodle. Don't worry if you've never used it before, full instruction will be given.
Module 2 is delivered Professor Anne Greene, again via Moodle.  
Module 3 is run by Dr. Joe Brady, via Moodle and a series of webinars as it is an entirely project-based module.
What is the process for getting my academic certification from TU Dublin?
Upon completion of the program, your work will be submitted to an exam board at the Technological University Dublin. Once the exam board has reviewed and approved the submission, you will be awarded your certificate.
Exam boards are held twice a year – in September and February. Your assignments will be submitted for the first exam board after you complete them. Please note that sometimes the exam board can take time to reach its determination. However, if you need written proof of your studies before your certificate has been issued, speak to your course advisor.
What does a typical week look like?
The program is split into 3 modules.
Each module has 8 "sessions" of online content, one per week.
Each session of online content typically includes 6-10 topics.
Each topic includes:
A video – these are typically 5-10 minutes long and deliver 80% of the program content
A set of course notes – these provide additional depth to the video content.
Two self-assessment questions – one before the new content to recap relevant prior learning; and one after the new content has been delivered, to help you assess how well you've taken on this new material. The purpose of these is to have you to consider what you have learned and identify any gaps in your knowledge. If you cannot answer these questions, you should revisit that topic's learning materials. These questions are not marked by course advisors but you should really view them as sample interview questions, these are the sort of questions you'll need to confidently answer to get a job in the industry. It is extremely important that you take the time to consider them and write great responses.
Some modules also provide the opportunity for a live Q&A tutorial with your lecturers. But always remember your course leader is on hand to help with any problems you might experience.
In total, you should plan for approximately 1.5 to 2 hours to complete each topic, depending on your previous academic and professional experience.
How many hours a week must I study for this program?
The amount of time spent studying depends on you and how quickly or slowly you grasp things or need to go over things more than once. Most students report between 10-16 hours per week.
Do I have to login when the program is live or listen back to lectures etc.?
No, the online classroom is open 24 hours a day so you do not have to login at any particular time. The day the program starts you are given a Username and Password and this allows you 24 hours a day access to your program.
Can I take this program at a faster pace?
Yes, you can speed up or slow down the rate of delivery to suit your requirements. The most important thing is communication between you and your course leader. If you are taking a break or are busy at work and do not have time to study you need to tell her. Similarly, if you want to study faster then just email in good time and ask for more program content.
How do you keep track of my progress on the program?
We release only one week's worth of material at a time and then check your activity logs weekly to make sure that you're managing to keep up with the work. This helps us to spot any potential issues early. There is a Progress Bar on your program which is helpful to you and us to know how you are doing.
You have a dedicated course leader who will follow up with you if it looks like you're starting to fall behind.
She'll also be in touch weekly to let you know when new content is open for you. In addition, this is same the person you could proactively reach out to if you feel like you have any issues or are struggling with the program.
What are the assignments like?
The Certificate in Validation program uses several different types of assignment. Your course leader will contact you via the online learning platform or email to let you know when assignments have been released, and what the submission deadline is.
The assignments will sound extremely daunting before you start the program, however, they are very manageable and between the program content and additional research, you will be able to answer all of the assignment.
Module 1 – the assignment is comprised of 6 written questions which require answers that will take approximately 10 pages in total (not per question).
Module 2 – both assignments are case study based. After session 3, a 30% assignment is issued. You'll be asked to review a document and apply your own knowledge to it. Your answer should be an essay of approximately 1,000 words. After session 8 you are given a 70% assignment which will require an essay of approximately 3,000 words.
Module 3 – this is a workshop driven module where you will develop a P&ID and then back-engineer it into a URS (User Requirement Specification). This will be used to identify the key process measurements that will form the basis of the Performance Qualification (PQ) test script.
Graded assignments are to be submitted via email AND hardcopy. You should also make sure you keep a copy for your own records.
Assignments will be reviewed at various points throughout the program and given a provisional result. All results remain provisional until the Technological University Dublin exam board has received and reviewed your complete course file.
What support will I get while I am taking this program?
You will be appointed a dedicated course advisor who will be with you from the start of the program until you successfully complete it.
As well as checking your program activity weekly, she will check in with you at regular intervals to see how you're getting on. She is also available should you wish to ask any questions or discuss your progress in the program.
I live in the UK/Europe/USA/Australia etc., Can I still take this program?
Yes, you can take it from anywhere you have a decent Internet connection.
Can I have my employer pay for this?
Yes, we would have a lot of candidates who have their employer pay the program fees on their behalf.
Can I spread the payments over a couple of months?
Yes, we have a monthly payment plan.
What kind of job would I be suitable for after I complete the program?
After this program, you will have the knowledge necessary to apply for senior-level validation roles in pharmaceutical manufacturing.
What follow on programs do you offer after the Certificate in eValidation?
Application Deadline: Wednesday 15th February
Program Starts: 23rd February