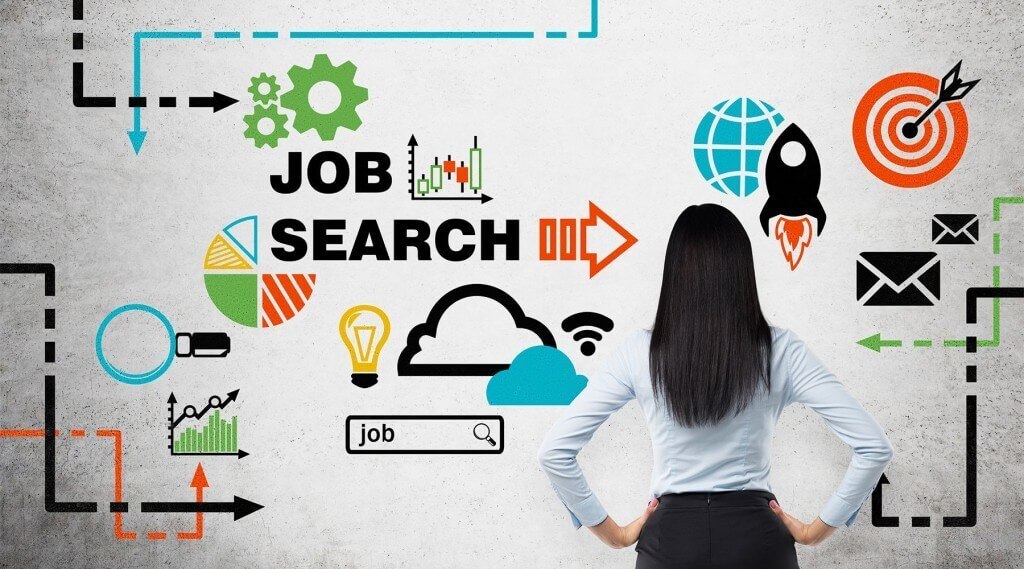 We checked 100 ads for entry level jobs in the Pharmaceutical Manufacturing Industry. This is what we found.
1) You don't need a science or engineering qualification to get an entry-level job within the pharmaceutical manufacturing sector
Keep in mind that we're talking about entry-level jobs.
Making medicines and medical device products at this level is all about following systems, processes, and standard operating procedures (SOPs).
Jobs such as process operator, manufacturing operator, cleanroom operator, product assembler, product team member, packaging and warehousing are typical roles available to those without a science or engineering qualification… or any 3rd level qualification for that matter.
You should note that there are often a wide variety of titles and names used to describe the same kind of roles across different companies.
In most cases though, you are going to need some external training in the rules and regulations that govern the manufacture of medicines (such as Good Manufacturing Practices (GMPs)) in order to get your foot in the door.
Once you start work, you can also expect to undergo detailed on the job training (6 months is not uncommon) before being left to work unsupervised on the factory floor.
More recently, we have come across some people with zero training and zero manufacturing experience getting hired directly by pharmaceutical manufacturers who'll then put those new employees on an internal training program.
2) It's hard to pick out entry level jobs if you are new to this industry
If you are new to this sector, it can be hard to pick out entry-level job roles from the hundreds of other different job titles listed on pharma job boards or company job boards. Different companies often use different titles to describe the exact same role so it can be very frustrating to figure out what you should apply for, especially if you are just starting your job search.
So after looking at hundreds of job titles, here is a "Rule of Thumb" 👍…
If the job has any of these words in its title, it's usually an entry-level job:
Operator

Operative

Assembler

Team Member

Packaging 
Here is a selection of the entry-level job roles we list on our own Conversion Course into Pharmaceutical Manufacturing page so you can see how these words are used within job titles.
Process Operator – Works in a pharmaceutical manufacturing plant. Some companies call this role:
BioProcess Operator

BioProcess Manufacturing Operator

Chemical Process Operator

Cleanroom Operator
Manufacturing Operator – Works in a medical device manufacturing plant. Some companies call this role:
Manufacturing Team Member

Manufacturing Operative

Product Assembler

Production Operator

Production Operative

Production Team Member
Packaging Operator – Works in both pharmaceutical and medical device plants. Some companies call this role:
We have also put together a special category on our own jobs board that lists these job titles. Here is the link to these operator, operative, assembler, team member and packaging jobs.
3) It's useful to know the difference between a "Technician" role and an "Operator" role
The difference between these two used to be very clear-cut but over the years the boundaries have gotten rather blurry.
After reading hundreds of job descriptions, here is our take on the current differences (but do keep in mind that we are generalising and there are always exceptions)…
Technician Role
The job title "technician" implies the person has both technical, practical and tacit knowledge of the subject that has taken time and effort to acquire. This knowledge goes way beyond the surface level.
They typically have technical acumen and know how manufacturing processes work as well as how they fit together with other processes. They'll often have some degree of autonomy at work and will have to exercise good judgement while doing their job.
Here are some typical responsibilities:
Setup, startup or operate and shut down complex plant machinery and/or use software to run computer-operated processes on the factory floor

Operate the control room for large industrial plants or refineries and monitor the output of the process. Diagnose and fix routine problems

Monitor the performance of plant equipment and process conditions and quickly diagnose and troubleshoot routine or minor problems

Perform inspection, cleaning, and maintenance of the equipment in accordance with SOPs

Read and monitor flow meters and temperature and pressure gauges, etc and take routine readings on process variables and material properties within the process such as density, viscosity, particle-size distribution, flow rates, pressures, pH levels, cell count (in biomanufacturing) and temperatures and make adjustments when required

In some cases, the role may require a high degree of manual dexterity as the job might require switching out pipes, plant or machinery when changing from one product run to another within the facility
Operator Role
An operator's role tends to place heavy emphasis on strictly following processes, procedures and systems. Knowledge of how the process works isn't generally a minimum entry requirement for an operator role.
The job role has usually been designed, simplified and standardised by industrial, manufacturing or process engineers, often with input from Quality Assurance. This can allow inexperienced people to be hired and quickly trained on the job.
Here are some typical responsibilities:
Follow manufacturing procedures and production systems

Assembly and testing of medical devices

Manufacture of cable assemblies and electrical kits

Operating production equipment

Conduct process inspections and record results

Writing/providing input for operating procedures

Input data to a computer

Materials/warehouse support

Dispatch of orders
Educational requirements
Having read hundreds of technician and operator job descriptions, here is my own take on the difference in typical educational job requirements between the two roles…
Technician job educational requirements
Requires a Irish NFQ level 6 or level 7* university-accredited qualification in a relevant engineering, technical or laboratory science field. Usually a certificate or diploma but in some cases, this could be an ordinary level 7 degree (especially for laboratory technician roles).

Or 2 to 3 years of relevant technical work experience in lieu of a qualification

Knowledge of GMPs
* equivalent to level 4,5 or 6 under the England/ Wales/ Northern Ireland FHEQ
Operator job educational requirements
Minimum of a Leaving Cert qualification and/or a minimum of 2-3 years industry experience. Or GCSE (or equivalent) in Mathematics and English

Generally needs working knowledge of GMPs
4) The "job title" and "job description" on job advertisements don't always line up
I'm afraid this is where it starts to get really confusing.
I routinely see two different types of misalignment…
a) Job Title Inflation
No doubt you've heard the joke about the guy who pumps petrol at a petrol station but calls himself a "Fuel Injection Technician".
Some companies – approx 5 – 10% –  use the title "Technician" for job roles that are clearly "Operator" or entry level. 
With this in mind, if you're looking for an operator role you should click through on any job titles with the word "Technician" in them and carefully read the job description. Especially "Process Technician" or "Manufacturing Technician" roles.
We came across this shocker of a job advert a while back for a "Manufacturing Technician".
Here is the job description…
Clean and tidy the workspace and equipment regularly

Assemble outer boxes and crates

Dispatch orders

Keep accurate records

Good housekeeping skills
To be clear, putting boxes and crates together and keeping the workspace clean is not what a Manufacturing Technician does!
b) Job Title Low Balling
In this case the job title and (frustratingly) the salary advertised is that of a technician or even an operator. However, when you read the job description, the responsibilities and educational requirements are that of an engineer or laboratory scientist.
It's thankfully rare but I have just read a job description for a BioProcess Technician and in the education requirements, it said it preferred someone with an honours or masters degree in chemical engineering!
So, if there is a piece of advice you take away from this, it should be this…
"You need to thoroughly read the job description and never apply or discount a job based on the title alone
5) Contract service companies hire a lot of people for entry level roles
These are companies that hire you themselves and then place you within a client pharmaceutical or medical device company. The client company pays them and the contract service company pays you.
A lot of companies (not just pharma or med device manufacturers) like using them as it gives flexibility when it comes to quickly increasing or reducing a workforce. It also offers client companies the long interview, where they can judge your performance over a prolonged time frame.
It can often be easier to get your first job within the sector using these companies and they can offer a great way to build your experience. We have certainly seen a lot of people move from working within a contract service company to getting hired directly by the client company. 
Salary-wise, the contract service company is keeping a percentage of the money paid to them by the client company so, for entry-level jobs, you would generally find that your salary would be lower than that of the equivalent full-time employee employed directly by the company. 
Here is a list for Contract Service Companies In Ireland https://www.getreskilled.com/180-pharma-companies-in-ireland/#contract and here is one for the UK. https://www.getreskilled.com/list-pharmaceutical-companies-career-pages-uk/#contract
Donagh Fitzgerald
Head of Marketing & Product Development
Mechanical/Production Engineer
Donagh looks after the marketing and product development including the training and pedagogical elements of our programs and makes sure that all GetReskilled's users can have a great online learning experience. Donagh has lived and worked in many countries including Ireland, America, the UK, Singapore, Hong Kong and Japan where he managed to pick up the language. Donagh has also served as the Program Manager for the Farmleigh Fellowship based out of Singapore.
Donagh holds Degrees in Production Engineering and Mechanical Engineering from South East Technological University, Ireland.
Claire Wilson
Content Marketing and Career Coaching
Claire runs GetReskilled's Advanced Career Coaching Programme – our specially devised job hunting course that helps our trainees take that final step into employment by leading them through the job hunting process. She is extremely enthusiastic about helping people reach their final goal of employment in their new career path.
Claire has a BSc (Hons) in Medical Biology from Edinburgh University and spent 7 years working in the pharmaceutical and medical device industries.