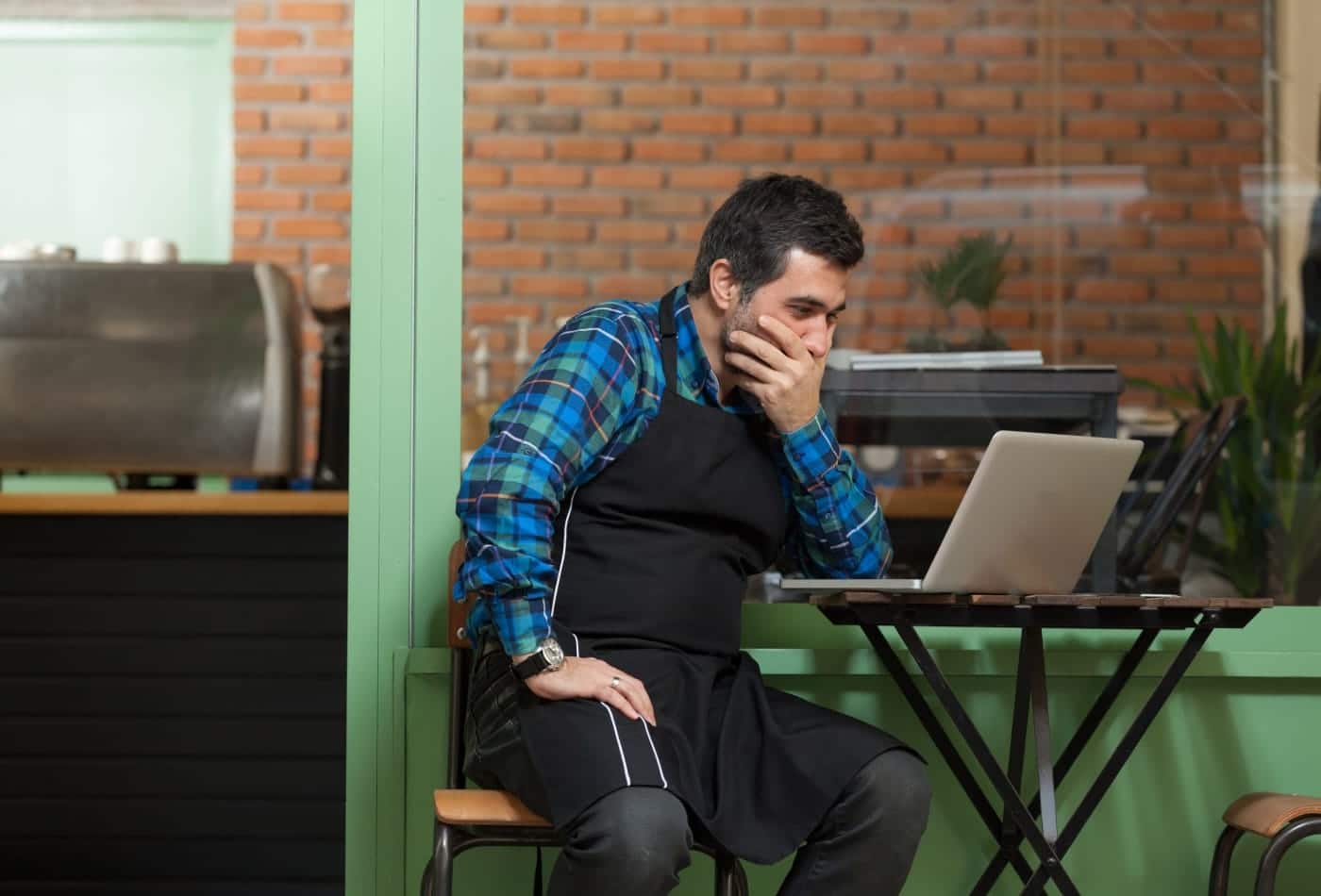 Are you sick of all the waiting?
Waiting for the right job in the jobs adverts…
waiting to hear back when you send your CV in…
waiting to get feedback from an interview…
it's all too easy to feel like your job hunt just "isn't working".
Now there are definitely some things that might be "wrong" with your job hunt. But it might also just be that your expectations aren't quite right.
Maintaining motivation and energy through a job hunt can be extremely difficult. Unfortunately, if you don't, you can end up making even more basic mistakes.
It's a cycle. And one that you need to make sure you don't fall into.
So we're going to take a look through 10 common reasons you might end up feeling like your job hunt "just isn't working", and what you can do about each of them.
And if you are interested in a new career in pharma or want to upskill for a promotion, check out our pharmaceutical courses.
Things you can't control…
The Problem:
Many pharmaceutical and medical device companies are large multinationals. Companies like this often have a long recruitment process with many stages.
But more than that, there are often many people who need to have input at each stage. All of this takes time.
It wouldn't be uncommon for it to take weeks (or even months) to hear back from sending in your CV in response to a job advert.
How you'll know if this is what's wrong:
You might not.
The other problem with big multinationals is that it's not uncommon to not hear back at all about an unsuccessful application.
But make sure you read all the application information properly, they might give details about when you can expect a response.
If you're wondering about the ongoing status of an application (and it's been a decent amount of time), you can always contact HR and ask.
What you can do about it:
There's nothing you can do to speed up the hiring process in a large multinational company. BUT there are some things you can do to stop this having a negative impact on your job hunt…
Don't stop applications while you "wait to hear" about one specific job. Keep putting new applications out to keep your job hunt progressing.
Start your job hunt early. Don't wait until you absolutely need a new job to begin job hunting. And if you're a GetReskilled student reskilling from a different industry, don't wait until your academic modules are finished – start job hunting as soon as we suggest it.
Keep up with networking efforts. The only way to know what's happening is to ask someone who knows. So keep up with networking to expand your contacts across as many companies as possible. Networking with other job hunters can also help – the more people you know who are still waiting to hear, the more likely it is that no one's been contacted yet.
The Problem:
Even in the most booming pharmaceutical market (think, Ireland), there are still a lot of candidates going for every position. Just because there are a lot of job vacancies, doesn't mean there aren't also a lot of people looking to fill them.
How you'll know if this is what's wrong:
Again, you probably won't. Unless you speak to HR for feedback on your application (which many big companies won't routinely give you).
What you can do about it:
Accept that the whole thing is a numbers game and make the numbers work for you. The more applications you send out, the more likely you are to hear back. We recommend aiming for 5 applications per week (see point number 3 for more details).
Hopefully you can see that even though these are problems you can't control, there are still positive steps you can take to make sure they don't have too big an impact on your job hunt.
But that's enough about things your can't control, let's make sure you're doing everything you can about the problems that you can control…
Things you can control…
The Problem:
Too many people only apply to 3 or 4 jobs a month, and then wonder why their job hunt is taking so long.
This is closely related to the problem that companies take a long time to complete a recruitment process. You need to be getting your CV in front of as many people as possible if you want the quickest possible job hunt.
How you'll know if this is what's wrong:
If you're sending less than 5 applications per week, you're not sending enough applications.
How to fix it:
From experience, we recommend sending 5 applications per week.
This will typically be a mix of replying to job adverts and sending speculative applications.
You should begin your job hunt by drawing up a list of companies within your commutable area, and use this list to send speculative applications throughout your job hunt.
You should also make sure you've got processes in place to "bring" as many suitable job adverts to you as possible – set up job alerts on company websites and job aggregators, sign up for job board email updates, and use social media.
The Problem:
While it can be a good idea to apply for a diverse range of jobs, if you're aiming at the wrong jobs, you can be using up lots of job hunting energy in the wrong place.
How you'll know if this is what's wrong:
If you're regularly/only applying to jobs that you don't match the "essential" criteria for, this could be your problem.
How to fix it:
Pay attention to job adverts and note the difference between "desired" criteria and "essential" criteria. Make sure that you meet the essential criteria for most of the jobs you apply for.
Also consider alternative routes to get to where you're aiming for. You probably have an idea of the sort of job you want to end up in within the pharmaceutical manufacturing industry. But is it your next job in the pharmaceutical industry? Or is there a job you really have to do first, to work your way up to being suitable for your ideal job?
For example, many students with GetReskilled are reskilling from a different industry. Some people choose to aim for jobs in the Quality department as their first role in the industry.
Depending on their experience, that might be appropriate. But they might also find it difficult to move straight into a role in quality if they've never worked in pharmaceutical manufacturing.
They might find it beneficial to also apply for jobs in manufacturing to get some experience working with the rules and regulations of the industry, knowing that it will make a move into a quality role much easier later on.
The Problem:
Lots of jobs never make it to being advertised, or are filled by candidates who are personally recommended to the hiring manager.
How you'll know if this is what's wrong:
You're relying solely on applying to jobs you see advertised.
How to fix it:
Invest some time in other job hunting activities that help to increase your professional network.
Visit in-person networking events
Attend career fairs
Send speculative applications
Maintain an active professional online presence
Arrange meetings with people in your network to discuss your job hunt and what you're trying to achieve
For more information on all of these points, check out our Networking article.
The Problem:
At a time when there are several applicants for every advertised job, employers have to find ways of quickly sorting applications. Applicants who haven't followed basic application instructions are typically the easiest to "cut" from the process.
Especially when you consider that in this industry, it is essential that employees have excellent attention to detail and can follow very specific instructions (so as to meet regulatory requirements).

How you'll know if this is what's wrong:
If you're not double checking what the application instructions are or proofreading your applications before you send them, you might be making this mistake.

How to fix it:
Particularly when you're making 5 applications per week, it can be easy to mix them up if you're not careful. Take your time.
Read all the information you're given very carefully – don't just skim read. No matter how insignificant or trivial an instruction seems, make sure you've done it.
The Problem:
Employers have a clear idea of "who" they're looking for. You should see your job, as the applicant, to make it incredibly easy for them to see that you closely match that expectation.
How you'll know if this is what's wrong:
If you're sending out the same CV (with only minimal changes) for every job. This is one of the most common mistakes we see people making.

How to fix it:
It's going to sound like a lot of work, but it's worth it…
You have to change your CV for each and every job advert.
Even if you think that you're making the same general points as the job advert does, you need to reframe it so there's no chance of confusion. You have to use the language they use to describe the skills you have wherever possible.
There's much more information about this in our Advanced Career Coaching course.
The Problem:
Your CV isn't just about summarising your work experience and education to date.
It's about showing an employer the skills each of these have given you, that would be useful in the advertised role.
How you'll know if this is what's wrong:
If the personal profile section of your CV doesn't change much between applications.
If you're keeping the same CV and relying on your cover letter to make the case that you're a good match for the job.
If you employment history on your CV is an explanation of the responsibilities of your previous role, not the transferable skills you gained.
How to fix it:
Again, adapt your CV significantly to highlight the skills that a specific employer is looking for.
If you have a compelling story, find space for it on your CV, don't leave it in your cover letter (cover letter's aren't always attached when a CV is sent on within a company).
Make sure you're highlighting the transferable skills you gained or developed in each previous job. Do this throughout your CV, don't just keep a generic "Skills" section.
The Problem:
If it comes down to two CVs from candidates with exactly the same experience and a hiring manager is only going to pick one to invite to interview – the one with spelling and grammar mistakes will lose out.
Again, you need to remember that hiring managers in pharmaceutical manufacturing are looking for candidates with exceptional attention to detail.
How you'll know if this is what's wrong:
If you're not proofreading your CV, having someone else proofread it and/or using an online spelling/grammar checker, you might be making some basic mistakes.
How to fix it:
By the time you send your CV, you've read it so often you're not really "seeing" it any more. You are not the best person to find mistakes.
Have someone else proofread your applications before sending them and/or run them through an online spelling/grammar tool – there are plenty of free options online.
The Problem:
Some people struggle with interviews. It can be difficult, in a stressful situation, to give the best account of yourself and your experience.
How you'll know if this is what's wrong:
If you're getting invited to interviews but not making it any further in the selection process, there might be something you are doing at interview that is problematic.
BUT also keep in mind that there will be several candidates for every interview, perhaps there was just someone better suited to that particular role. This is more of an issue if you notice it happening regularly.
How to fix it:
The best thing you can do is to request feedback on your interview from the person who conducted it. You can ask for feedback at the end of the interview or you can ask when you are informed of the outcome. Be polite, respectful of their decision, and open to hearing criticism about how you presented yourself.
While it could just be a mismatch of personalities with the interviewer, there are a whole host of things that could be going wrong that you can actually do something about…
practicing certain types of interview questions
working on stress relieving techniques to calm your nerves
developing out practice answers to common questions so you deliver more confident answers
…are all things that might be useful, depending on the feedback you get.
Working with a recruitment agency might also prove useful – some will conduct an interview with you before they send your details to clients. And they'll always ask for feedback on your behalf. It can often be easier to get an honest reflection of your interview performance when there's someone in the middle to pass on the information.
Final Thoughts
Keeping your energy and motivation up when you're job hunting can be tough.
The whole process can seem like a never-ending series of rejection. Or even worse… of hearing nothing at all.
But there are likely a number of things you could be doing to help move the process along. So don't get too caught up feeling like it's just "not working" and instead, channel that energy into productive steps.
With enough effort, energy, and motivation you will get there.
Other Useful Links