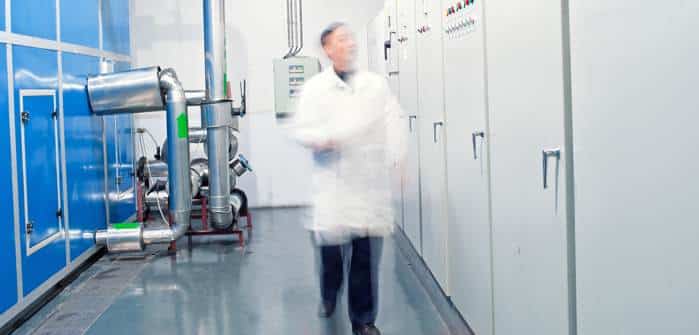 How to Start your Pharmaceutical Job Search
Ireland's pharmaceutical and medical device manufacturing sectors are among the largest in the world – if you're looking for a career change, they both make an excellent choice. Need more convincing? Have a look at the Top 10 Pharma and Med Device Companies in Ireland to see just why they are so strong.
Information on roles
There are a wide variety of interesting roles that you can enter into, at both entry-level or higher, if you have skills that are transferable from other industries. Career progression is strong within the sector with advancements in your skills and expertise, leading to roles with higher responsibility and increased pay.
Before looking for roles you need to decide what is the most relevant, most interesting and most attainable for you. Check out the Pharma Job Roles and Salaries Guide to help you with your choice.
Before you start searching for jobs
Now you've got a rough idea about the sort of roles you want to aim towards, here are some things to consider:
What skills do you already have? Write down your responsibilities and skills learned in previous jobs. List everything and then start to think about how each could be transferable to the job roles you've looked at.
Complete a rough draft of your CV. With these skills in mind, complete a rough draft of your CV. You're not sending it to anyone just yet but by drafting one, you'll start to see where your strengths and weaknesses are.
What do you know about the industry? It's all well and good having transferable skills but you need to show potential employers that you're committed to a change of career and knowledgeable about their industry. Head on over to our pharma blog section for more information about the pharmaceutical and medical device industries in Ireland, it's a great place to start.
What about your network? There's nothing better than first-hand knowledge – do you know someone in the industry that you can talk to? Think of friends, extended family, former colleagues – anyone you can have a discussion with at this stage is of benefit.
You've talked to everyone in your network, assessed your own skills and written a draft CV – so where are the gaps? What are you missing? Acknowledge these gaps and begin to address them now.
Here at GetReskilled, our courses are designed to fill gaps in your knowledge so that you can become an eligible candidate for the job role you wish to pursue in this industry.
Be sure to check out our Pharmaceutical Degree and Certificate programmes or you can see some of the courses we offer at the bottom of this post, click on any to see the specifics of that course.
Where to look for vacancies
Once you're ready to start looking for vacancies, there are several online resources you can use for locating job openings. Ones that we recommend concentrating on are:
Jobs.ie
IrishJobs.ie
Pharmasolutions.ie
Pharmaceutical.ie
You can also have a look at our jobs page here on GetReskilled for a list of vacancies across both the pharmaceutical and medical device industries.
Next steps
Check out our Top 10 Pharma Job Hunting Mistakes to make sure you're not making any of them – we've thrown in a few more helpful tips for your job search there too.
Update your CV and address any skills gaps. Now you're ready to send it to employers.
Start preparing for interviews – you don't know how quickly you might land your first interview, don't leave preparing until the last minute! Check out our Top 10 Interview Mistakes to Avoid and take note of our tips.
Start applying!
Good luck with your job hunt!