MOOC 2018: So you want to work in the Pharmaceutical Industry
Have you ever thought about how medicines are made and how safe they are? What do pharmaceutical manufactures and NASA have in common? Join our FREE Massive Open Online Course (MOOC) and learn these answers and more. This course is delivered by the Dublin Institute of Technology (DIT) in association with GetReskilled.
Included in this MOOC:
RegTalks: Weekly interview with an International Regulator

MOOC-LIVE: Weekly live webinar with industry and regulatory contributors

Inspection Watch: Discussion threads and a weekly video reviewing current regulatory trends and industry responses.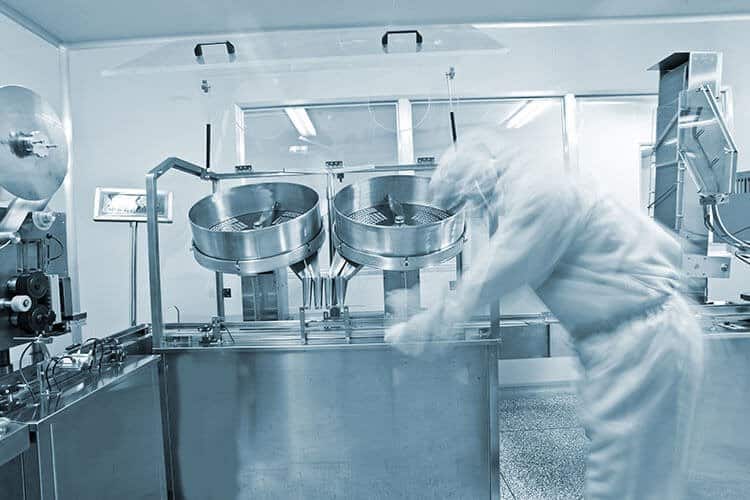 Self-Paced – On-Going (20 Hours)
Taught in: English
Cost: FREE
Workload
There are 3 different ways you can participate in PharmaMOOC:
Only got 1 hour per week to spare?
Join us on MOOC-LIVE for up-to-date industry and regulatory thinking

More time to spare and want to work in the pharmaceutical industry?
Take our 10 hour per week free online training course!

Want to participate in the debates?
Post your opinions on the discussion board and take the opportunity to engage with industry and regulatory leaders and experts.
Course Syllabus
How are our medicines made? (Pharmaceutical Manufacturing Technologies)

More time to spare and want to work in the pharmaceutical industry?
How safe are our medicines? (Pharmaceutical Quality and Regulation)

Quality Risk Management along with current Good Manufacturing Practices (cGMP's)

How this philosophy emerged to ensure not just Product Quality but also Patient Safety and the Data Integrity that underpins it.
Recommended Background
No specific background is required. If you have a hungry mind … then you are most welcome on this course.
Course Delivery
All content will be presented in a practical and easy to understand format and will include:
Short video lectures

Detailed notes and practical examples

Live streamed sessions

Opportunities to interact with the instructor or students

Online collaboration via discussion forums, Facebook and Twitter.
Materials
No textbook is required for this course. You will be directed to many free materials within the course and on the web.
What is a MOOC?
A MOOC is a Massive Open Online Course that anyone can join and take part in for free over the Internet. Because a MOOC is free, they can have huge levels of enrolment. However, even though classes are large, learners can get support easily from fellow learners as well as from the course tutors.
Hosted by Canvas Network
The MOOC is being hosted on Canvas Network, a cloud-based MOOC platform provided by Instructure, which incorporates integrated learning tools that facilitate learning on a wide range of devices and will allow learners from across the world to avail of the opportunity to sign up for this free online course.
Finally, we are really excited about offering this course and we hope to see you soon.
Lecturers

Professor Anne Green
Lecturer in Pharmaceutical Technology at the Dublin Institute of Technology.
Dr. Joe Brady
Lecture in Pharmaceutical Technology and Medical Devices at DIT.
Dr. Nuala Calnan
Member of the Pharmaceutical Science & Regulatory Team at DIT, Ireland.