Manufacturing Safe Medicines (Foundation Course)
Learn how safe medicines and medical devices are manufactured in a GMP environment
Learn the basics of pharma manufacturing

For those with no science or engineering experience
Foundation Course in Pharma for Non Technical People
This course is for people with no science, engineering or technical experience and will introduce you to the manufacturing of safe medicines and medical devices in a GMP (Good Manufacturing Practices) regulated environment.
Learn about the manufacturing technologies and the regulations which govern them.
Online career coaching videos and a webinar where you can ask our HR specialists those all important questions about how to effectively present your CV.
Understand manufacture technologies such as biopharmaceutical manufacturing, tablet manufacturing and aseptic & sterile manufacturing.
See how to apply the cGMP's (current Good Manufacturing Practices) to manufacture safe medicines and medical devices.
Use risk management tools to make good decisions in real life manufacturing situations.
What is GMP enforcement, why it is so strict and so important.
Watch Video
Watch a sample video from the course on product quality and patient safety
Online Learning Done Differently
or: Why this is an Online Course You'll Actually Finish!
Each week, you'll complete a series of videos, quizzes, interactive activities and projects through our online platform, available to access 24/7.
Online courses can start off great, but staying motivated can be a challenge. So, you'll get regular feedback reports (and emails or phone calls if you fall behind!) to keep you on track.
Because it's online, there are no long commutes, traffic jams or crowded trains to deal with on the way to class. Study at home after the kids have gone to bed.
Your working schedules are unpredictable so we offer flexible delivery. Slow down, speed up or pause the delivery of the course.
Join our alumni who are working for
GetReskilled Success Stories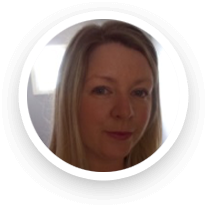 "I would highly recommend anyone in my situation who has been out of the industry for a period of time to do these courses. They have contributed to my new found confidence in my existing and new qualifications, my improved interview skills and my new job!"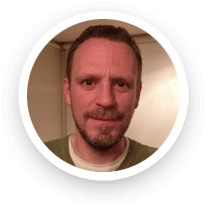 "Studying online gives you the time to do the course in your own time yet with assignment deadlines this made you disciplined to meet the deadlines set. I would have no hesitation in recommending these courses to anyone wishing to gain an education in the pharmaceutical sector."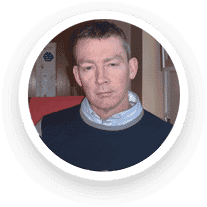 "The professionalism and passion of the lecturers comes across in the tutorials which gives the student confidence and encouragement to keep on top of the course. The course content material is concise and interesting. The timing of the release of the lessons is perfect, the student moves at a comfortable pace, one step at a time."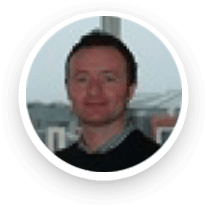 "The quality of the course content was excellent and very substantial and covered all aspects associated within the Pharmaceutical, Bio-Pharmaceutical and Medical Device industries. Information that I feel could and would be very much a requirement for the type of work I would be seeking, within such companies."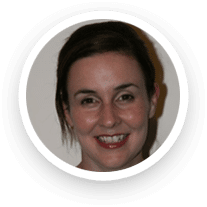 "Very important to do a course if you have been absent from workplace for a relatively long period. It just gives you the confidence to do interviews etc."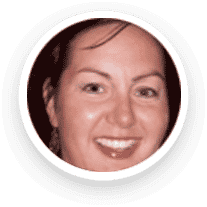 "Excellent course, well set out."
Andy Wnuk, MSc (Eng) MIEI
"Along with the technical training in I would rate the course 10 out 10 and would highly recommend to others, very interesting, informative and very well presented. Relevant totally to my needs and expectations."
"I found this course very beneficial and I am delighted that, even at early stages in the course, it has already provided me with the opportunity to secure a position within the pharmaceutical industry."
"I found the course was run very professionally, The course notes and videos supplied were excellent, the notes tied in very efficiently and accurately with the videos. Dr Joe Brady's presentation on the videos and his expertise and help at the webinars was outstanding. I found it very easy to continue studying even though I found employment two months into the course. I would highly recommend this course to anyone hoping to further their education in this field."
Tan Sear Enyu, Venture Corporation Limited, SA
"The lecturers have vast knowledge to share and are technical specialists within the Life Sciences Industry…there was a lot of encouragement and team exchange of experience to bring in for class work and assignment participation."
Lecturer, Dublin Institute of Technology
Dr. Joe Brady is an assistant lecturer with the Dublin Institute of Technology (DIT), in the School of Chemical and Pharmaceutical Sciences. Joe is a certified trainer, and highly experienced in competency based training. He designs and prepares educational modules and full academic courses ranging from MSc, MEngSc. BSc, to Certificate level, for a range of academic institution.
He is also a supervisor for MSc/MEngSc and PhD theses. Joe has over seventeen years project experience in the pharmaceutical, biopharmaceutical and medical device industries in Ireland, Singapore, China, The Netherlands, France and the USA.
One Person
Price For 1-Person
$699
One Person
Price For 1-Person
€599
One Person
Price For 1-Person
€599
Try Us Risk FREE for 7 Days 100% Money Back Guarantee.
One Person
Price For 1-Person
€599
One Person
Price For 1-Person
€599
One Person
Price For 1-Person
$699
Try Us Risk FREE for 7 Days 100% Money Back Guarantee.
One Person
Price For 1-Person
€599
One Person
Price For 1-Person
€599
One Person
Price For 1-Person
$699
Try Us Risk FREE for 7 Days 100% Money Back Guarantee.
Start Your Application
Click below to start your journey to a well paid pharma career.
Syllabus
Week 1 – Industry Regulations & Guidelines for Good Manufacturing Practices (GMP's) – Part 1
Finished Medicinal Products

Focus on Patient Safety and Product Quality

ISO-9001 'Quality Management Systems — Requirements'

Product Quality and cGMP Practices
Week 2 – Industry Regulations & Guidelines for Good Manufacturing Practices (GMP's) – Part 2
Regulatory Guidelines for API Manufacturing

ICH Q10 Continual Improvements

Quality Systems Regulations – Manufacturing

FDA Medical Device Rules

Medical Device Regulations & Guidelines
Week 3 – Process Validation & Documentation
Process Validation

ASTM E2500 'Specification, Design & Verification of Manufacturing Systems'

PQ, OQ and IQ (Performance Qualification, Operational Qualification, Installation Qualification)

Cleaning Validation
Week 4 – Risk Management Tools for making Scientific Based Decisions
Introduction to Quality Risk Management

Fault Tree Analysis

Failure Mode Effects Analysis (FMEA)

Documenting the Quality Risk Management Process
Week 5 –Key Manufacturing Technologies – Part 1
Batch Organic Chemical Synthesis

Biopharmaceutical Manufacturing
Week 6 – Key Manufacturing Technologies – Part 2
Tablet Manufacturing

Aseptic & Sterile Manufacturing
Week 7 – Purified Water, Clean Steam & Cleaning
Purified Water Generation, Storage & Distribution

Clean Steam

Water for Injection, Storage and Distribution

Engineering Aspects of Cleaning

Chemistry Aspects of Cleaning

Steam Sterilization
Week 8 – Cleanrooms
HVAC for Non-Sterile Manufacturing

Cleanroom Layout

Area Classification Protection

Cleanroom Gowning

Cleanroom Monitoring
Complete the Following Activities & Workshops
Engage in a series of activities during the course including:
How and where to apply risk management techniques for making decisions

Writing an Achievements Based CV

Interviewing Effectively
Certified by GetReskilled
You will receive an end of course certificate from GetReskilled which along with others modules can build into an academic accreditation from the Dublin Institute of Technology (Ireland) subject to the following criteria;
Passing a written or oral Exam on the materials.

The submission of all assessments and the end of module assignment.
Frequently Asked Questions
This is an advanced and high level course and is not comparable to a two day course both in the range of content covered and the detail it goes into. Furthermore, spreading the learning over 10 weeks rather than trying to cramp everything into a three day or one week event means that you will dramatically improve your retention of the materials.
This available worldwide and in certain US States. Contact us for details.