Get a Well Paid Job in Pharma Manufacturing in 8 Months
Take our "Certificate in eBioPharmaChem" Conversion Course & Start a New Career.
Pharma Manufacturing Jobs are Stable, Safe and Secure

81% of our 2016 graduates found a New Job

High Paying Jobs (30% Above Average)

Application Deadline: April 6th
Perfect For People with Engineering, Science, Manufacturing, IT or Quality Background
Perfect for anyone with a manufacturing, science, engineering, quality, maintenance, aviation/semiconductor, food production, construction, military or logistics background.
We're Serious About Helping you Find a Job
As well as your course, you'll have access to our career coaching program where we'll teach you how to find a job in this sector.
Excellent Job Opportunities
These industries directly provide stable, secure and well paying jobs and are free of the layoffs and cyclical ups and downs of many other sectors.
Money Back Job Guarantee Available
Choose our "Job Guarantee" option. Follow our specially devised job hunting plan. If you don't have a job offer within 6 months of graduating, you'll get ALL of your course fees back.
This Certificate is Accredited by a World Top 2% University –  The Dublin Institute of Technology, Ireland 
Largest University in Ireland

Ranked in top 100 by the Times Higher Education for universities under 50 in 2014 and 2015

Named Best Institute of Tehnology by the Sunday Times in 2010

20,000 registered students

Over 2,000 members of staff

Member if the European University Association
Work Background and Age Profile of Students on this Course
Over 5,000 New Well Paid Pharma Jobs in Ireland
5300 job openings
19% job growth by 2020
Here is a list of companies with current expansion plans.
What Kind of Roles Could I Apply for after Finishing this Course?
Background

Roles
Median US Salaries: Source United States: Bureau of Labor Statistics (BLS)
Manufacturing Background?
Apply for these roles >>
Manufacturing Technical Specialist
Manufacturing Operations Associate
Technician (Manufacture/Production)
Assembler
Chemical Processing Technician
Packing Machine Operator
$ 70,500
$ 52,500
$ 63,000
$ 32,500
$ 55,500
$ 32,000
Science Background?
Apply for these roles >>
Chemist
Laboratory Analyst
Laboratory Technician
$ 79,000
$ 43,000
$ 39,000
Quality Background?
Apply for these roles >>
Quality Assurance (QA) Specialist
Quality Control (QC) Specialist
Project Quality Engineer
Quality Engineer
Associate Quality Engineer
$ 54,000
$ 49,000
$ 86,000
$ 86,000
$ 60,000
Engineering and Maintenance Background
Apply for these roles >>
Engineer (Projects)
Engineer (Production/Chemical)
Associate Engineer
Electrician
Electronic Technician
HVAC Supervisor
HVAC Technician
Industrial Engineer
Instrumentation Engineer
Maintenance Supervisor
Maintenance Technician
$ 93,500
$ 103,500
$ 86,000
$ 50,000
$ 60,000
$ 67,000
$ 55,500
$ 85,000
$ 85,000
$ 57,000
$ 55,500
Logistics Background?
Apply for these roles >>
Procurement Specialist
Logistics Specialist
$ 54,000
$ 77,000
No Experience in these areas?
Apply for these roles >>
Manufacturing Technical Specialist
Manufacturing Operations Asscociate
Technician (Manufacture/Production)
Assembler
Packing Machine Operator
$ 70,500
$ 52,500
$ 63,000
$ 32,500
$ 32,000
How does Studying Online Work?
Each week, you'll complete a series of videos, quizzes, interactive activities and projects through our online platform, available to access 24/7.
Online courses can start off great, but staying motivated can be a challenge. So, you'll get regular feedback reports (and emails or phone calls if you fall behind!) to keep you on track.
Because it's online, there are no long commutes, traffic jams or crowded trains to deal with on the way to class. Study at home after the kids have gone to bed.
Your working schedules are unpredictable so we offer flexible delivery. Slow down, speed up or pause the delivery of the course.
GetReskilled Success Stories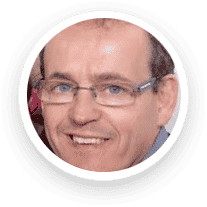 From Optician to Chemical Process Technician!
Adrian now works as a Chemical Process Technician for a pharmaceutical company. He's been doing this since October 2014 and it's an interesting job that he enjoys. It's also a job that he thinks is an option for more people than you might realise – his prior work experience isn't entirely 'traditional'.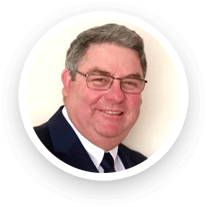 From Engineering Consultancy into Pharma
When Jeffery Kophamel started his reskilling journey into pharma, he already had a Masters in Mechanical Engineering and had over twenty-five years of engineering experience. Despite this background, he couldn't find a way in to pharmaceutical or medical device manufacturing.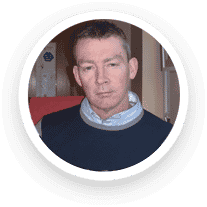 Making Car Parts to Med Device Manufacturing
I have been working in the automotive components manufacturing industry since 1992 and I recognised that I had to upskill in order to get into the medical device/ pharmaceutical industry. In 2013 I secured a six month contractual position as a process engineer.
Read More…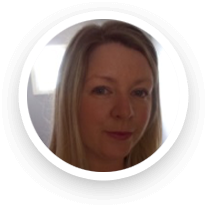 "I would highly recommend anyone in my situation who has been out of the industry for a period of time to do these courses. They have contributed to my new found confidence in my existing and new qualifications, my improved interview skills and my new job!"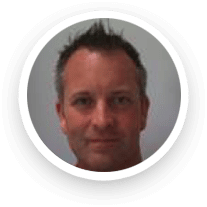 "I have really enjoyed the course. The course content was very detailed and way surpassed my expectation. While the course was challenging, the online support and access was exceptional. I am really looking forward to progressing to the follow-on/specialization course, "BioValidation" when it becomes available."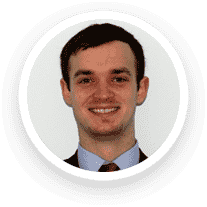 "The courses are detailed, easily accessible, great to add to your CV or to compliment other qualifications."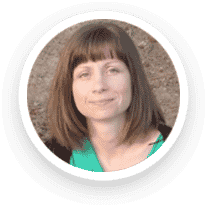 "This course would give you chance to continue to seek an employment and at the same time you can study to improve your chances at the job market."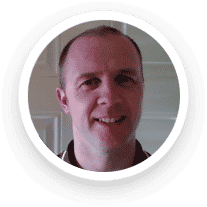 "This was fantastic opportunity for me to gain qualification in my own time. This would otherwise have been impossible due to cost and time due to child minding."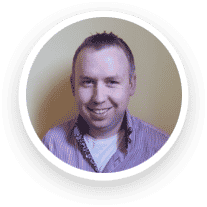 "If you are looking to retrain yourself and are willing to put in the time, I would recommend GetReskilled."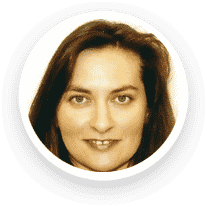 "Although it is very intensive it was very interesting and opened up new work options for consideration."
"It has been a great course to re-familiarise myself with the area after such a long time away. I is also brilliant that you can study in your own time & at home (so you don't have travel & child minding costs). I found the pace of the course good and really enjoyed it."
Dr. Joe Brady
Lecturer, Dublin Institute of Technology
Dr. Joe Brady is an assistant lecturer with the Dublin Institute of Technology (DIT), in the School of Chemical and Pharmaceutical Sciences. Joe is a certified trainer, and highly experienced in competency based training. He designs and prepares educational modules and full academic courses ranging from MSc, MEngSc. BSc, to Certificate level, for a range of academic institution.
He is also a supervisor for MSc/MEngSc and PhD theses. Joe has over seventeen years project experience in the pharmaceutical, biopharmaceutical and medical device industries in Ireland, Singapore, China, The Netherlands, France and the USA.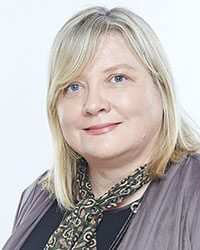 Dr. Anne Green
Lecturer, Dublin Institute of Technology
Dr Anne Green is the pharmaceutical technology and pharmaceutical projects manager in Ireland and is a Lecturer in Pharmaceutical Technology, Validation and Pharmaceutical Quality Assurance to undergraduate and postgraduate students at the Dublin Institute of Technology in Ireland.
In addition, she is also secretary of the Parenteral Drug Association (PDA) Secretary, Irish Chapter. Her experience ranges from a technical service chemist, Sterling Wintrop Dungarvan, (now GSK), validation manager at start up Wyeth Newbridge, (now Pfizer) and is a Training Director at NIBIRT in Ireland.
Please Note: These price are only available to full time residents in Ireland.