HVAC
Learn how to read and interpret P&ID's used in pharma
Learn HVAC
This course, developed out of best practice recommendations and extensive industry experience, provides you with fundamental knowledge to read and interpret the P&ID's used in the pharmaceutical and biopharmaceutical industry.
Read and interpret the P&ID's used in the pharma industry.
Align the equipment index, instrument list and piping list to the P&ID's.
Relate piping isometrics and 3D CAD images to the P&ID's.
There are 8 topics in this course and the topics can be opened one-at-a-time in any sequence that best suits your individual learning style.
What Does the Online Classroom Look Like?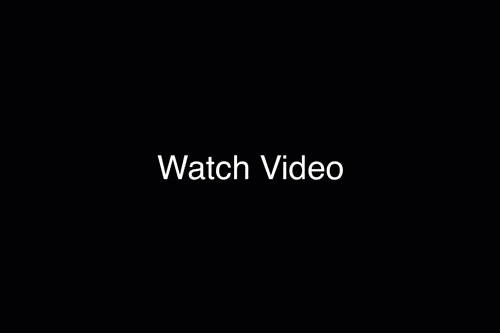 We use one centralized platform where you can log into your classroom. There you can get assignments, interact with faculty and peers, reply to message boards, and more.
Each week, you'll complete a series of videos, quizzes, interactive activities and projects through our online platform, available to access 24/7.
Online courses can start off great, but staying motivated can be a challenge. So, you'll get regular feedback reports (and emails or phone calls if you fall behind!) to keep you on track.
Because it's online, there are no long commutes, traffic jams or crowded trains to deal with on the way to class. Study at home after the kids have gone to bed.
Your working schedules are unpredictable so we offer flexible delivery. Slow down, speed up or pause the delivery of the course.
Hear From Our Past Students
Andy Wnuk, MSc (Eng) MIEI
"Along with the technical training in I would rate the course 10 out 10 and would highly recommend to others, very interesting, informative and very well presented. Relevant totally to my needs and expectations."
"I found this course very beneficial and I am delighted that, even at early stages in the course, it has already provided me with the opportunity to secure a position within the pharmaceutical industry."
"I found the course was run very professionally, The course notes and videos supplied were excellent, the notes tied in very efficiently and accurately with the videos. Dr Joe Brady's presentation on the videos and his expertise and help at the webinars was outstanding. I found it very easy to continue studying even though I found employment two months into the course. I would highly recommend this course to anyone hoping to further their education in this field."
Tan Sear Enyu, Venture Corporation Limited, SA
"The lecturers have vast knowledge to share and are technical specialists within the Life Sciences Industry…there was a lot of encouragement and team exchange of experience to bring in for class work and assignment participation."
Lecturer, Dublin Institute of Technology
Dr. Joe Brady is an assistant lecturer with the Dublin Institute of Technology (DIT), in the School of Chemical and Pharmaceutical Sciences. Joe is a certified trainer, and highly experienced in competency based training. He designs and prepares educational modules and full academic courses ranging from MSc, MEngSc. BSc, to Certificate level, for a range of academic institution.
He is also a supervisor for MSc/MEngSc and PhD theses. Joe has over seventeen years project experience in the pharmaceutical, biopharmaceutical and medical device industries in Ireland, Singapore, China, The Netherlands, France and the USA.
One Person
$229
We'll contact you in one working day with orientation & sign-in details upon purchase.
Try Us Risk FREE for 7 Days 100% Money Back Guarantee.
Course Content
Generation of a P&ID
In this lesson we are going to look at a P&ID as a controlled document that is the basis of any process design. This is the first look we take at our 'Hot Detergent and Hot PUW Generation and Distribution Skid System'. During the remainder of this course we will extensively explore all design elements and generate an appropriate testing verification protocol.
Equipment List
In this lesson we are going to align the project equipment list against the P&ID.
Instrument List
In this lesson we are going to align the project instrument list against the P&ID.
4 Inline Components List
In this lesson we are going to align the project inline component list against the P&ID.
From P&IDs to Isometrics
In this presentation we overlay the P&ID content and the isometric details onto the CAD (computer aided design) design.
Start Your Application
Contact Us