10 Excellent Reasons Why Veterans Should Consider the Pharmaceutical Industry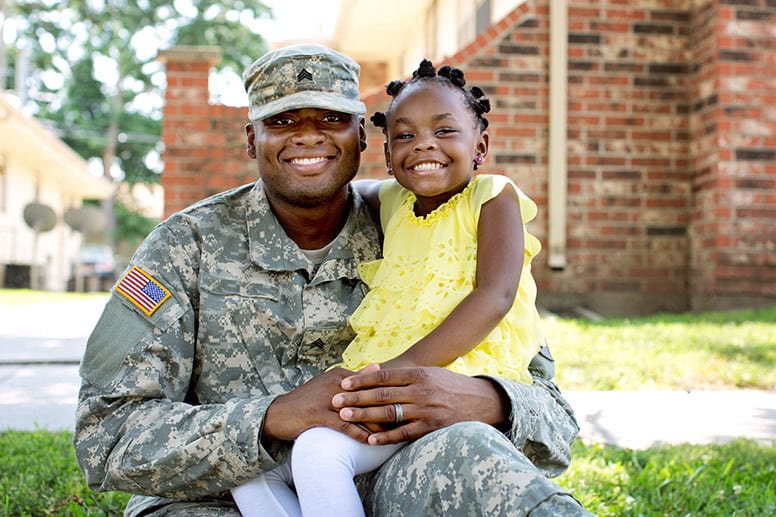 So you're getting ready to transition out of the military. I bet you're wishing you could find career that:
Provides you and your family with financial stability?
Recognises the experience and skills you already have?
Doesn't need a degree?
If you answered 'yes' to any of those then you definitely need to consider a career in pharmaceutical or medical device manufacturing.
1) You've Got The Right Stuff
As someone who's served in the military, you are used to working towards a mission. A mission that requires integrity and focus to achieve an end goal of helping others.
Pharmaceutical and medical device manufacturing requires people who follow those same ideals. These industries are highly regulated. As such, they need people to work in a disciplined and structured way.
They require employees who can follow instructions in a disciplined manner, adhering closely to the protocols and procedures so that our medicines get made safely.
Veterans have already shown that they can absorb structured training and implement it in this way. This makes you a valuable asset to the team – and employers know it.
"When you hire a military veteran, you get a mission driven man or woman that understands the necessity of teamwork to accomplish the objective and to do so with unwavering integrity. They know the meaning of "a hard day's work"…It's a win-win to match the practical minds and hands of our veterans with a fulfilling civilian mission."
–
2) You've Got Skills
A military career has given you a long list of skills that employers in these industries are looking for.
These include:
Communication Skills
Team Focus
Discipline
Adaptability
There are so many, in fact, that we wrote a whole article dedicated to highlighting these skills and showing you how to surface them from your own military experience.
Click here to see that article (after you've finished reading this one, of course!)
"I strongly encourage my fellow veterans to look at the breadth of your experiences, and apply them to a position that is committed to expanding access to care and delivering quality medical products and advancing innovations around the world."
–
3) Your Experience Counts
In addition to softer skills and a proven work-ethic that aligns with the mission of the pharmaceutical and medical device industries, many veterans have technical skills that can transfer directly over.
If you've worked in fields such as maintenance, engineering, IT, or many others then your technical knowledge could be much more relevant than you might first assume.
"I did a side-by-side comparison of the Navy and Marine Corps Aviation Maintenance QA program and the recommended Quality Assurance program for Pharmaceutical Manufacturing published by the Food and Drug Administration … the parallels are too numerous to count."
_
4) You're In Demand
Having read points 1-3 above, it's surely no great surprise that employers recognize the strengths that veterans can bring to their teams. As a result, many are actively seeking veterans for their workforce.
Let's hear from them directly on that…
"This is a pool of talent that we need to leverage across the industry because they're out there. That's what I really want these folks to understand is that we want them as much as they want opportunity."
–
"The Leadership team and I consider it our duty to ensure that we hire our returning veterans for appropriate roles within Merck because of the critical skills, discipline, and leadership that they bring."
–
"Rigorous military training has taught veterans to pinpoint important details and simplify processes. Using these skills, they are particularly adept at executing strategies and tactics with precision and leading teams to work more efficiently, all of which helps Covance deliver the service and solutions our clients need."
–
5) You Don't Need an Advanced Degree to Get Started
In these industries, higher education or a STEM qualification isn't an absolute requirement. Technical experience and a supplementary qualification are often enough to get your foot in the door.
Similarly, people often assume they need a science background to work in pharma. Again, not true.
Do you want examples? Sure! None of the following jobs typically require a STEM qualification or degree (don't worry, we're going to take you through these jobs in a lot more detail in an upcoming article)…
Jobs in manufacturing, such as:
Process Technician
Production Supervisor
Packaging Operator
Calibration Technician
Reliability Engineer
Jobs in maintenance, such as:
Facilities Engineer
Maintenance Planner
Maintenance Technician
Jobs in the quality departments, such as:
Quality Assurance Associate
Quality Control Associate
Laboratory Technician
Documentation Specialist
BUT they do all require a strong work ethic from people who can be part of a team or lead one. They need people who make good decisions in stressful situations.
And they need people who are adaptable and effective in new or different environments.
Sound like anyone you know?
"59% of all open Manufacturing Technician positions required a high school degree or vocational training [and not an associate or bachelor degree]"
–
6) You Could Earn A Great Salary
The salaries offered will obviously be a big consideration when you're planning out your civilian career.
"The Pharmaceutical and Medicine Manufacturing Industry is the 6th Highest paying industry group in the United States"
–
And even those entry-level jobs that don't require a degree or science background… they still pay well.
Process Technician – average salary $46,850
Facilities Engineer – average salary $73,300
Maintenance Technician – average salary $62,950
Quality Assurance Associate – average salary $48,550
Documentation Specialist – average salary $47,500
And they often come with a range of valuable additional benefits and significant scope to move up the career ladder as your experience progresses.
"The biopharmaceutical industry in the United States… provid[es] average salaries well above the average for all U.S. workers."
_
7) You Could Join A Growing Industry
"Some of our fastest growing industries are in the best position to use the skills of returning military veterans. This includes the medical technology and biotechnology fields — both of which are experiencing spectacular growth and demand for new workers."
–
Worldwide pharmaceutical revenues have shown excellent growth for many years. It crossed the $1 trillion mark for the first time in 2014.
The graph below shows the growth in revenue (in billions, USD) since 2001 and also shows the projected revenue for 2018 and 2021.
This growth has led to well-paying jobs. Worldwide employment across these industries have grown from 3.64 million in 2006, to 4.91 million in 2016.
And in the USA…
"More than 803,000 people work in the biopharmaceutical industry in the United States … Directly and indirectly, the industry supports more than 4.7 million jobs across the United States."
–
8) You Could Have Job Security
As you can see from the graph of industry revenue above, even during difficult financial times for other industries, the pharmaceutical and medical device industries have been resilient.
Demand for medicines and medical devices is on a stable upward trend and that is helping to protect these industries from the cyclical ups and downs of the economy.
"Coupled with life expectancy increases and the growing population of the elderly, the medical device market is expected to see positive growth for the foreseeable future."
–
As a result, these companies can (and do) take a long-term approach to their staffing needs. It takes a lot of time and effort to bring employees up to speed on the factory floor within a GMP regulated environment.
That means that companies hire for the long term – they simply can't operate with a high staff turnover. Training a new staff member is an investment. Once you're in and trained, you're extremely valuable.
9) You Can Start A Career
Most importantly for someone in your position, this is starting a career. This isn't taking the first job you can find and hoping for the best. This is a considered choice that has real scope for future development.
Employees across all areas of the pharmaceutical and medical device industries who show dedication and commitment have the opportunity to progress.
And of course, senior positions come with increased responsibilities and increased salaries.
"The pharmaceutical industry is changing every day, and we need leaders who can really embrace those skills they learned in the military and who can implement change and foster camaraderie."
–
There is also significant scope to specialize in a niche area. Some niches, like validation, show an ongoing high demand for skilled specialists with extremely attractive compensation packages.
Additionally, since the industry is so large, there are significant opportunities across the country and even internationally.
Within the USA, there are a number of clusters (or hubs), where there are significant job opportunities.
A career in this industry could give you geographical freedom if that's something that you've been looking for.
Such clusters can currently be found in:
California
New York
Massachusetts
Pennsylvania
New Jersey
North Carolina
Maryland/DC Metro
Washington
Illinois
You can read more about these industry clusters in this article.
10) You Are Already Only A Few Months Away From Being Job Ready
So, what do I need to do to get a start in this industry?
If you have a suitable military background, all you need to get your foot in the door is a certificate level qualification.
Next Steps
Check out our 12- Month eBioPharma Validation program. It is academically accredited and provides all the industry-specific knowledge you need to get started.
This, coupled with your military experience, will be enough to impress employers.
And what's more,
You'll actually be in a position to start job hunting just 4 months into the program
By then, you'll know enough to start talking to employers and secure a job
It's a part-time course, delivered online, you can continue your study while you work
Head on over to our article "What Does Reskilling Look Like?", for all the information you'll need to decide if this is the right course option for you.
Feel free to contact us to discuss your specific circumstances or to chat about what opportunities might be available to you within these industries.